The biggest football shirt sponsorship deals: Chelsea's £40m-a-year agreement second only to Manchester United's
Manchester United's seven year deal with US car brand Chevrolet is worth more than £50m a year
Zachary Davies Boren
Friday 27 February 2015 14:17 Comments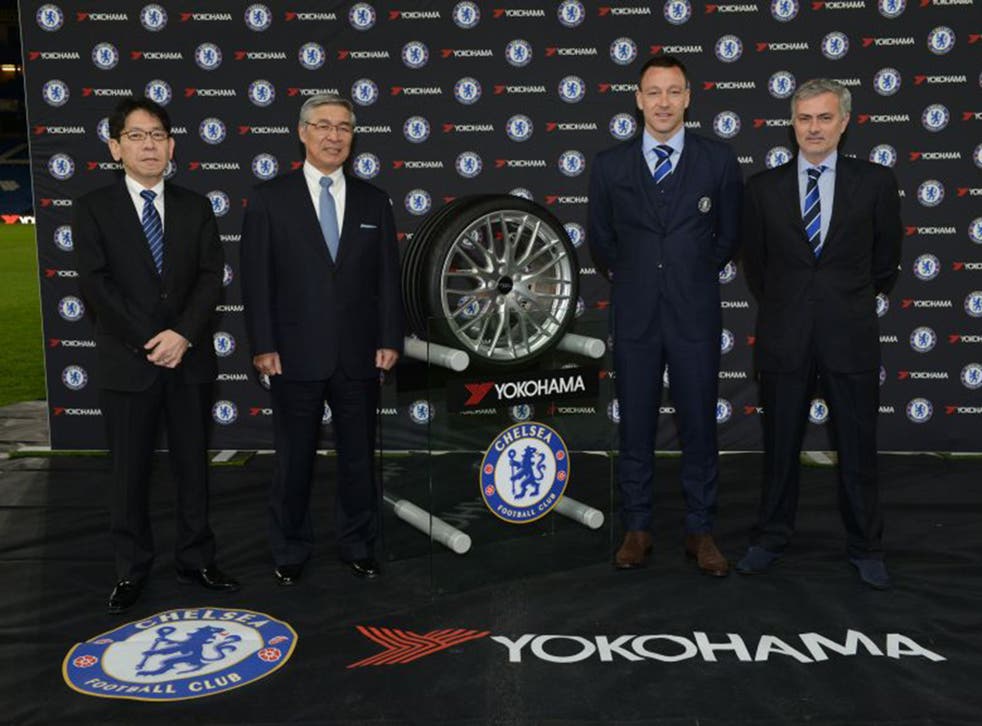 Chelsea may have just entered the shirt-sponsorship big leagues, but it's still a long way off the Manchester United behemoth.
Teams at the top of the Premier League enjoy the most lucrative shirt sponsorship deals around, relegating European giants Real Madrid, Barcelona and Bayern Munich to places 4, 5 and 6.Manchester United may not have been performing too well for the last two seasons, but the strength of the brand endures; its £53 million a year deal with US car manufacturer Chevrolet is comfortably the biggest in world football.
Chelsea's new partnership with Japanese tyre company Yokohama brings its yearly sports sponsorship earnings up from £18 million to £40 million.
And for once Arsenal aren't in fourth place. Their £30 million-a-year deal with Emirates Air, struck in 2012, is the is the third biggest.
Largely because they also name its stadium, Emirates pay Arsenal more even than they pay current European champions Real Madrid; they get £25 million a year.
Bayern Munich's performance related deal with Deutsche Telekom is worth £25 million, the same as Barcelona's soon-to-expire partnership with Qatar Airlines.
Manchester City and Liverpool both take in £20 million a year from Etihad and Standard Chatered respectively.
These rankings illustrate the financial might of England and Wales' elite league.
Register for free to continue reading
Registration is a free and easy way to support our truly independent journalism
By registering, you will also enjoy limited access to Premium articles, exclusive newsletters, commenting, and virtual events with our leading journalists
Already have an account? sign in
Join our new commenting forum
Join thought-provoking conversations, follow other Independent readers and see their replies