The Last Word: Mr Blatter, the party's over
Brazilians riot against football and Pele is ridiculed – the end is nigh for costly World Cups and Olympics
Michael Calvin
Saturday 22 June 2013 22:44 Comments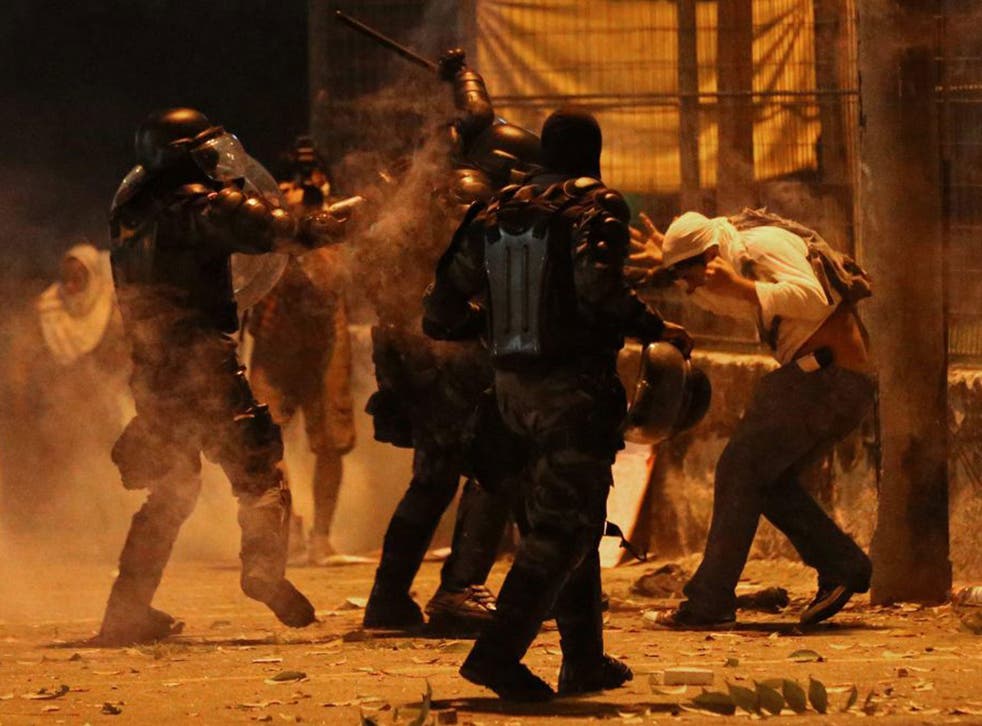 The beautiful game is up. When Brazil is conditioned to hate the World Cup and its people traduce Pele as a traitor, football has lost its relevance and its reason. International sport may never be the same again.
Revolutions are sudden, instinctive and deadly. Empty rhetoric, regurgitated by grandees such as Sepp Blatter, has been rejected by those who want schools and hospitals rather than bread and circuses. It is hard to avoid the conclusion a tipping point has been reached.
Violent images from Brazil, of demonstrators silhouetted by flames and riot police using rubber bullets and pepper spray to suppress mass protest, have a relevance beyond the current Confederations Cup, next year's World Cup and the 2016 Olympics in Rio. Once major sports events become a focal point for social unrest and political opportunism, in the way such global governmental summits as G8 attract activists, they are an embarrassment rather than an embellishment to a nation's image.
Little wonder the invisible army of sleek-suited parasites who have subjugated sport to their own commercial ends are terrified; sponsors and TV executives will peer into the abyss and recognise the toxicity of their situation.
Should they revert to type, the men who run organisations such as Fifa and the IOC will only trust themselves to partner undemocratic and unyielding regimes. The natural extension to football's World Cup cycle, following dubious staging posts in Russia and Qatar, is to pitch up in North Korea.
Yet they are deaf to those who resent their irreconcilable privileges. Fifa made in excess of £2 billion from the 2010 World Cup, leaving South Africa's fragile economy to underwrite building programmes, infrastructure projects, policing and security strategies. London's Olympic legacy is negligible.
The World Cup, like the Olympics, is collapsing under the weight of its pretension. When Blatter lectured protesters for threatening football's "spirit, essence and integrity" he was reminded that he succeeded a Brazilian, Joao Havelange, who was exposed as corrupt and despotic.
As the discredited president of a discredited organisation, Blatter acted in character by scuttling away from the protests of two million citizens, galvanised by the inequalities represented by sports events which have become too big, too costly and too grandiose in times of economic hardship.
He was blind to the irony of his refuge, Turkey, whose hopes of staging the 2020 Olympics have been swallowed by the flames of simultaneous internal unrest, timed to coincide with the Under-20 World Cup. Fundamental change is in the air.
The fate of Pele informs us of the limited power of legend. The sense of betrayal and the subsequent loss of respect when he vilified demonstrators as "bandits and bad people" was profound. Romario, a World Cup winner turned congressman, dismissed him as "a poet, when his mouth is shut".
Footballers are becoming politicised. The Brazil players David Luiz, Dani Alves, Hulk and Fred spoke in unison, supporting those who took to the streets. Neymar accused his government of ignoring their "obligation" to the Brazilian people.
The game has been a source of pride, a unifying factor in a disparate country. The passion remains – many players were on the verge of tears when a sell-out crowd sang an a capella version of the national anthem before the recent win over Mexico – but the poison must be extracted. Blatter and his cronies should be consigned to the dustbin of history as soon as is convenient.
It's hard to lose a leader like Cram
Bureaucrats breathed a sigh of relief yesterday when Steve Cram announced his intention to step down as chairman of the English Institute of Sport.
It is a decade too late for those whose shortcomings were exposed by the former world-record holder's insight, intelligence and political nous. I'll declare an interest. Cram and a visionary named Wilma Shakespear persuaded me to take a five-year sabbatical from scribbling to help set up the EIS.
It was an instructive process. No sooner had we been empowered to oversee a strategic vision for supporting Olympic athletes than there was a concerted attempt to kill the organisation at birth.
Establishment figures sent in shamefully expensive management consultants to waste time and money which would have been better invested in a new generation of sport scientists.
We survived, and thrived. A new culture has been developed by young, fiercely committed and impeccably qualified support staff, who make the critical difference.
The EIS have more than 200 practitioners, who worked with 86 per cent of the Team GB medallists at the London Olympic and Paralympic Games.
Without Cram, that would not have been possible. He is precisely the sort of leader British sport cannot afford to lose.
GB's scam prix
British motor racing fans are deserting next week's British Grand Prix at Silverstone in droves because of exploitative ticket prices, which begin at £145. Formula One, a sport so self-obsessed it has spent weeks creating a crisis out of a team's clandestine tyre-testing, deserves everything it gets.
Register for free to continue reading
Registration is a free and easy way to support our truly independent journalism
By registering, you will also enjoy limited access to Premium articles, exclusive newsletters, commenting, and virtual events with our leading journalists
Already have an account? sign in
Join our new commenting forum
Join thought-provoking conversations, follow other Independent readers and see their replies