Tim Sherwood column: When it comes to club v country rows, I learnt you should jump at every opportunity to be involved in internationals
EXCLUSIVE: Terry Venables agreed to my withdrawal but never picked me again. I should never have pulled out of England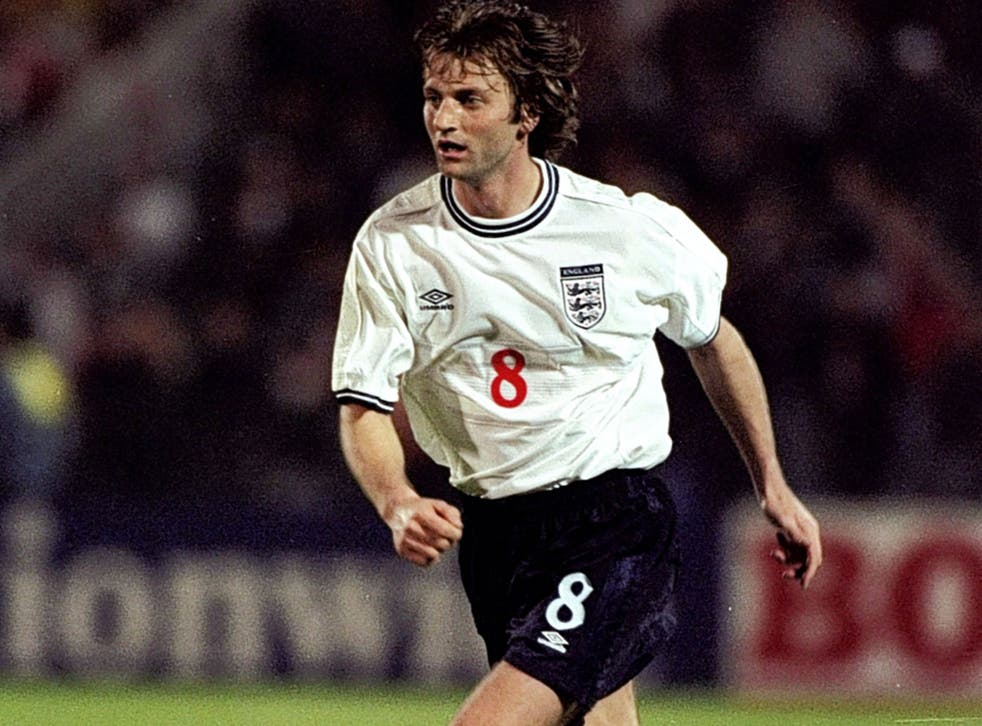 When it came to my Tottenham Hotspur players joining up with their national teams during last season, there were never any complaints from the squad. After all, it was a World Cup year and there is nothing the players like more than the big tournaments.
My own England career encompassed about 20 squad call-ups, but only three caps – all in 1999. I was due to play the second half against the Republic of Ireland at Lansdowne Road in February 1995. Terry Venables told me that Paul Ince was getting the first half and I was coming on at the break. Then the riots broke out, the game was abandoned and the opportunity passed by.
My greatest regret over England is from my time at Blackburn Rovers, specifically in the summer of 1995 after we won the Premier League. I was exhausted, physically and mentally. I asked Ray Harford, my coach at Blackburn, to speak to Terry about withdrawing me from the England squad for the Umbro Cup internationals. Terry agreed. He never picked me again. I should never have pulled out.
It is a cautionary tale that I have told a couple of young players over the years when I have felt that they might be placing their own international careers at risk. My advice has always been: join up and play, whatever level it is. It is a great privilege to play international football and it is something that you appreciate even more as you get older.
In May 1990, when I was still a Norwich City player, I was part of the England Under-21s team, coached by Dave Sexton, that won the Toulon tournament. We beat the hosts France 7-3, including five goals from Mark Robins, then at Manchester United. Imagine the headlines a result like that would generate now. Lee Sharpe, Graeme Le Saux and Mark Crossley were also part of that team, who went on to beat Czechoslovakia in the final.
I am in favour of fielding the best available Under-21s team. Those players who have previously been capped for the senior side should be prepared to drop down to the Under-21s if required. Some players tend to think they are beyond the Under-21s once they have been capped at senior level. But especially this summer, there are no other games in those last two weeks of June when the European Under-21s Championship is held. So provided we qualify, why not play the best side?
Tottenham - the latest match in pictures

Show all 121
In the past we have been judged against other nations on our performances in junior international tournaments. But, unlike others, we have rarely taken our strongest available squads.
As for the managers at senior international level, it is clear that a lot of them go into those games knowing their team before the squad meets up. It is difficult as a player to force your way into the team in training because time is so compressed and in that regard it can be frustrating.
The managers have very little time to work with the players in these double-header international weeks. Many of the squad will not be able to do any work on Monday because there are so many big games on Sunday.
A recent trend in football has been the two-day recovery. It means that many players are used to relatively light sessions for two days after a match. At Spurs last season we tried to wean them off the second day so that we could work with them on the training ground, but players tend to get used to a certain way of working.
England squads are picked part on previous England performances and part on current form – you only need to look at the latest squad to know that. Nathaniel Clyne is in the squad on his form for Southampton. Andros Townsend, on the other hand, has done well for Spurs when he has played but has barely figured in the Premier League this season. He makes the squad chiefly on his good performances for Roy Hodgson in the past.
Last season at Spurs we always made sure that for those left behind on international weeks – the likes of Michael Dawson, Roberto Soldado and Aaron Lennon – we put on a proper session. That meant using a lot of the younger players to make up the numbers. It was our responsibility to keep these players fit and ready for when the club demands started again.
We also worried about those who went away with their national teams and did not play. We found that they also did not get enough training at the required level.
When the call came, however, all the players requested for their national teams would join up – be they Brazilian, Belgian, Algerian or Danish. It obviously still meant a great deal to them. In fact, in a World Cup year you often wondered if a few were saving themselves for the summer.
England places up for grabs – especially next to Cahill
I felt after the World Cup finals that England have a fantastic chance of building a young team that can do well at Euro 2016. The win over Switzerland gave Roy and his players breathing space and now they have a group that they should win. They can bed new players in at the international level. I still think they need a long-term partner for Gary Cahill in central defence and that position is up for grabs.
Ryan Shawcross was unlucky that his one cap for England coincided with Zlatan Ibrahimovic being on his very top form for Sweden. The other contenders include John Stones, Calum Chambers, Phil Jones, Eric Dier and Steven Caulker. I would also add Craig Dawson to that list. I have always liked the look of him and it is telling that Alan Irvine is now picking him to start games at West Bromwich Albion. Dawson also has good Under-21s international experience.
Mason has the potential – has he got the passion?
If he stays fit, keep your eye on Ryan Mason at Tottenham as a late contender for the England Euro 2016 squad. It is telling that he is still at Spurs at the age of 23. We always knew he was a talent who was too good to discard. His problem has been with injuries.
In recent weeks Mauricio Pochettino has selected Ryan ahead of the likes of big-money signings Mousa Dembélé and Paulinho, so he must think a lot of him. The club sold Sandro too, who plays in Ryan's position. His game is not dissimilar to that of a young Steven Gerrard, who I trained with when he was brought into England senior squads for experience. There is not a lot Ryan cannot do. Steven always had such great desire and heart. It's up to Ryan now to show that he has similar qualities to match his undoubted ability.
Boot on the other foot for Pochettino on Sunday
I have been very impressed with Southampton's performances this season. They had a good group of players under Pochettino last year and, in spite of losing so many of those, they have done well again. Pochettino faces his former club on Sunday. As Southampton manager you could afford to lose to Spurs. As Spurs manager, you are expected to beat Southampton.
Don't blame Balotelli, Suarez always a tough act to follow
I'm not sure about all the concern around Mario Balotelli. I think he is a great signing for £16m. He just needs to keep playing and the goals will come. Liverpool are suffering from a familiar problem. When you lose your best player – and Luis Suarez was world-class – you don't just carry on as normal. It was the same with Spurs and Gareth Bale last season.
Join our new commenting forum
Join thought-provoking conversations, follow other Independent readers and see their replies