Uefa general secretary Gianni Infantino adds weight to winter World Cup in Qatar in 2022
There are concerns over the heat during the summer months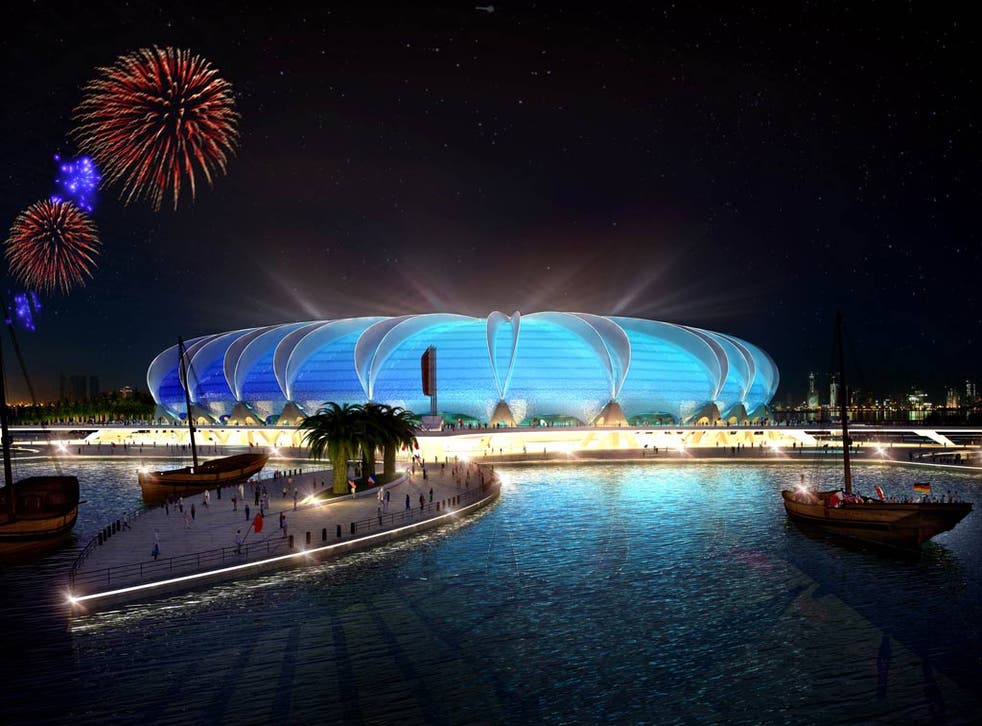 Uefa general secretary Gianni Infantino has added his voice to those calling for a winter World Cup in Qatar in 2022, insisting football should be played in the most suitable weather.
Ever since FIFA awarded the 2022 World Cup to Qatar in 2010, there has been growing pressure for the event to be moved to avoid temperatures that can reach 50 degrees centigrade, despite Qatar's plan to spend more than £65bn on air-conditioned stadiums and other facilities.
The major European leagues - led by the Barclays Premier League - have opposed the idea of radically altering their schedules to accommodate a winter World Cup, but Infantino has joined FIFA president Sepp Blatter and UEFA chief Michel Platini in backing the move.
In an interview with the Times, he said: "Whenever you play the World Cup should be the best period for it. I had the same reflections on South Africa in 2010.
"Four years earlier in Germany it was nice sunshine. South Africa is a beautiful country, but at five o'clock, it's night and it's 0C. It's not a celebration of football."
Infantino went on to say that he did not understand why football had been historically played in winter.
"You see people in stadiums with hats and scarves," he said. "Why did England, who brought to us this beautiful game, decide that football is for the winter and not for the summer? Cricket.
"The month of June, which the most beautiful month to play football, is hardly ever used except for the Euros and the World Cup. But the World Cup is played only ever 12 years, more of less, in Europe.
"I fully share this view that you have to play in the best period for football; that is not June or July in Qatar. This is an issue that FIFA has to sort out. The sooner they do it, the better. The decision for 2022 was taken in 2010, so in 12 years you can organise yourself."
PA
Join our new commenting forum
Join thought-provoking conversations, follow other Independent readers and see their replies