Uefa respond to plans to revamp European Championships to rival Fifa and the World Cup
The Independent on Sunday revealed the plans which has added to talk of a rift between Fifa president Sepp Blatter and his Uefa counterpart Michel Platini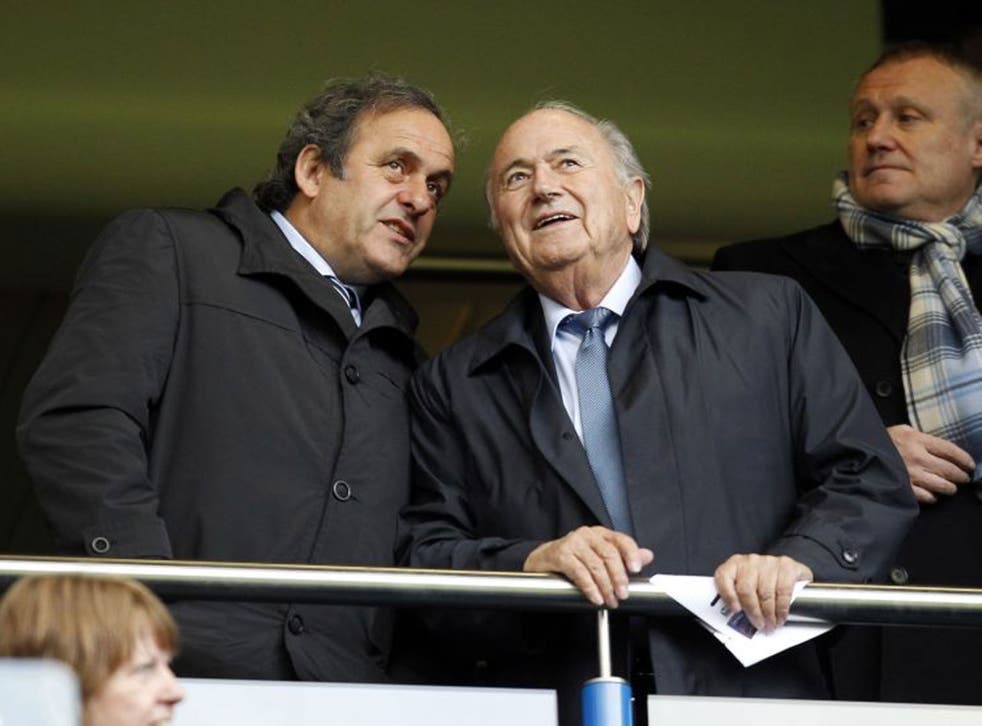 Uefa has responded to reports that they could revamp the European Championship to rival the World Cup by inviting the larger nations outside of the continent to compete by denying any knowledge of such an idea.
The Independent on Sunday revealed the revelations in an exclusive report by Mihir Bose, with advisors close to Uefa president Michel Platini discussing the idea should Fifa reduce their impact on the current showcase tournament.
One advisor said: "The ideas are at an early stage but they are very feasible. The South Americans have been doing it for decades, inviting teams from outside their continent to take part in the Copa America. So why cannot Europe?
"Many in Fifa are talking of cutting back Europe's power, reducing the number of European teams in the World Cup [currently 13 out of 32 in 2014] and also our representation on the Fifa executive [eight out of 24]."
Today, a Uefa spokesman issued the following statement: "We can confirm that Uefa is not aware of the plans mentioned in the story in The Independent."
However, the governing body has already demonstrated its desire to revolutionise the sport, with the number of nations competing in the 2018 European Championship being increased from 16 to 24 as well as holding the 2020 tournament across 13 different cities.
The news also demonstrates the increasingly strained relationship between Platini and Fifa president Sepp Blatter – two of the most powerful and influential figures in the sport. The Frenchman was believed to have been moulded by Blatter to replace him once he chose to step down from Fifa, but the uncertainty over whether the Swiss will stand for re-election once more in 2015 has seen Platini break away so-to-speak, while Fifa attempt to dilute Europe's influence on decisions.
With Brazil, Argentina, Mexico and Japan likely to be invited to join the new tournament, it would not be the first time that sides outside of a continent travel to join another competition, as Platini's advisor mentioned.
The United States of America, Mexico and Costa Rica have all competed regularly in the South American tournament, the Copa America, since 1993, and the attraction of having the world's best sides would be a serious draw for Uefa – with the World Cup and Fifa taking a serious blow if they lost their star attractions.
Join our new commenting forum
Join thought-provoking conversations, follow other Independent readers and see their replies