Video: FC Zurich launch legal proceedings against FC Aarau's Sandro Wieser after horror tackle threatens Gilles Yapi-Yapo's career
Yapi-Yapo suffered a torn anterior and interior cruciate ligaments, serious cartilage damage, a torn meniscus, a torn kneecap tendon and deep bruising to his thigh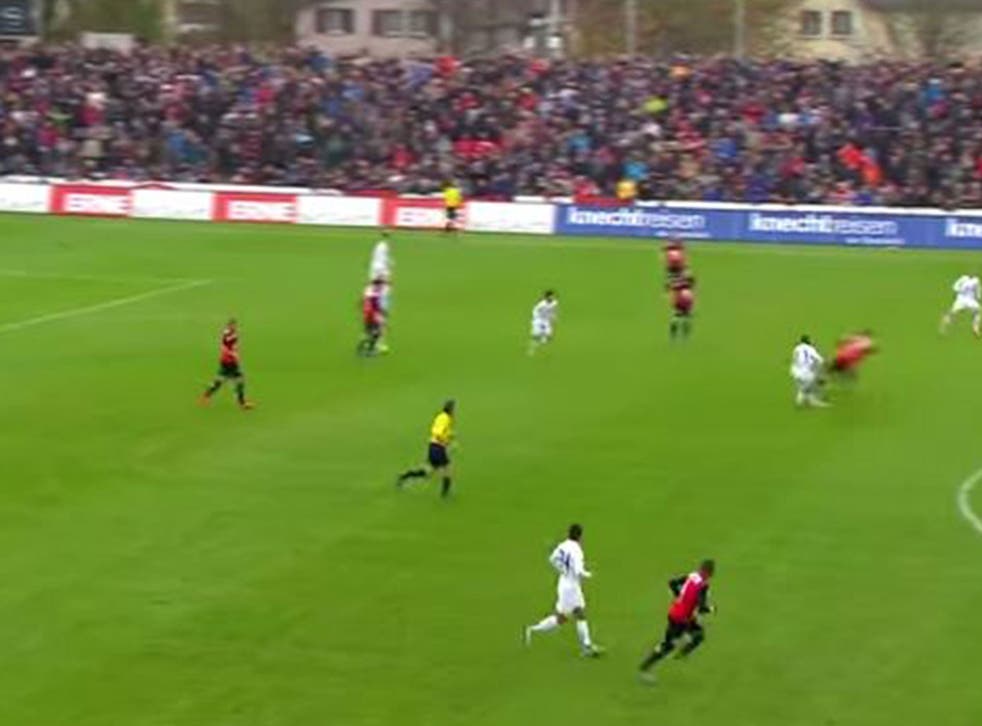 An FC Zurich player in the Swiss Super League has suffered career-ending injuries after a sickening tackle from an opponent in their match against FC Aarau at the weekend.
Gilles Yapi-Yapo, a former Ivory Coast international, is unlikely to play again after he suffered a torn anterior ligament, torn interior cruciate ligament, serious cartilage damage, a torn meniscus, a torn kneecap tendon and deep bruising to his thigh in a horror challenge from Sandro Wieser.
Zurich have issued criminal proceedings against 21-year-old Wieser, who was shown a straight red card for the knee-high tackle.
Zurich went on to win the game 1-0, even though Aarau had another man sent-off to finish with just nine players on the pitch.
Club president Ancillo Canepa confirmed he has lodged legal proceedings for intentional injury against the Liechtenstein international with Yapi-Yapo unlikely to play again.
Watch the video below...
Wieser even had the nerve to go up and speak to his opponent – who was in obvious agony on the pitch – and has since apologised via his Facebook page to say he never intended to injure Yapi-Yapo, despite the video footage appearing to suggest otherwise.
Summer transfer flop XI

Show all 18
Wieser wrote on his Facebook page: "I totally regret what happened. There was absolutely no intent on my part.
"I've had a lot of experience with injury and I don't wish that on anyone."
Join our new commenting forum
Join thought-provoking conversations, follow other Independent readers and see their replies