Vivek Chaudhary: I lived in South America – there's no doubt 'negro' is racist
The world 'negro', when directed at people of African descent, was meant to be offensive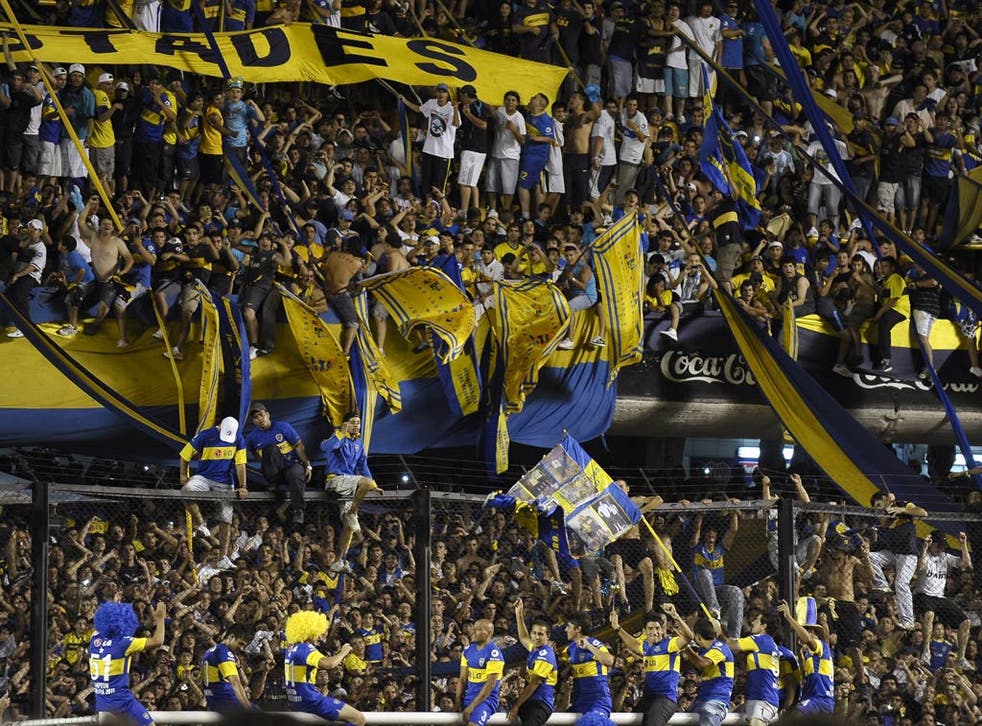 If, like me, you are addicted to football then South America is the place to be. During my two years of living and working in Argentina and travelling extensively around the region, the passion and frenzied enthusiasm for the beautiful game was almost infectious.
What was a little harder to stomach however, was the attitude towards race on the playing fields and football stadiums of countries like Argentina and Uruguay. The statement by Luis Suarez on Tuesday that, "in my country negro is a word we use commonly, a word which doesn't somehow show any lack of respect and is even less a form of abuse," certainly raised a wry smile and brought back some vivid and uncomfortable memories of my time watching football in South America.
From the window of my Buenos Aires flat I could see the imposing outline of La Bombonera, Boca Juniors' home ground, where I was a regular visitor. With Montevideo a short hop away on the plane, I also frequented matches in the Uruguayan capital. The countries share a similar history and culture.
One of my most vivid memories of attending my first Boca Juniors home match is of standing on the giant, multi-tiered terrace behind the goal where the hardcore, fanatically fervent barra brava fans stand, and being called "negro." I was not quite sure whether to be offended or shocked.
Infuriated at being called "negro" in the stadium and on the streets of Buenos Aires and Montevideo, it was eventually pointed out to me by friends that the word was being used in relation to my then black hair.
In one respect, then, Suarez is right. In many countries of South America, those with black hair or dark eyes are often called "negro" and it is not considered offensive. However, what became apparent was that the same word when directed at people of African descent was meant in an offensive way.
Many of my South American friends who used the word regularly in relation to someone's hair would not dare to say it to a black person for fear that it could lead to confrontation.
Compared to Argentina, Uruguay has a sizeable black community. I can distinctly remember attending the Montevideo derby between Nacional and Penarol where a fight broke out in a bar after a football fan called the black waiter "negro". It was not the colour of his hair that was being referred to.
Similarly, when teams from countries like Brazil or Colombia, which have large black populations, visited Argentina to play fans wanting to insult their black players would use the term "negro". I can still recall standing in the Estadio Monumental in Buenos Aires, where Colombia had defeated Argentina 5-0 in a World Cup qualifier for the 1994 finals. The mainly black Colombian subs, who spent the match being called "negros" ended up ripping up the bench and throwing pieces of it at the crowd.
In 2010, I was in South Africa with thousands of South Americans at the World Cup and rarely was the word "negro" used in reference to the local population for fear that it may offend.
In my time following South American football, whenever the word "negro" has been used in relation to a person of African descent it is usually meant to offend and is received that way also. The word remains acceptable so long as it is not used in reference to a black person. And as the debate continues on what Suarez actually meant, there is one thing that we can all agree on: Patrice Evra is black.
Join our new commenting forum
Join thought-provoking conversations, follow other Independent readers and see their replies