Webster ruling opens exit door for 'big-name stars'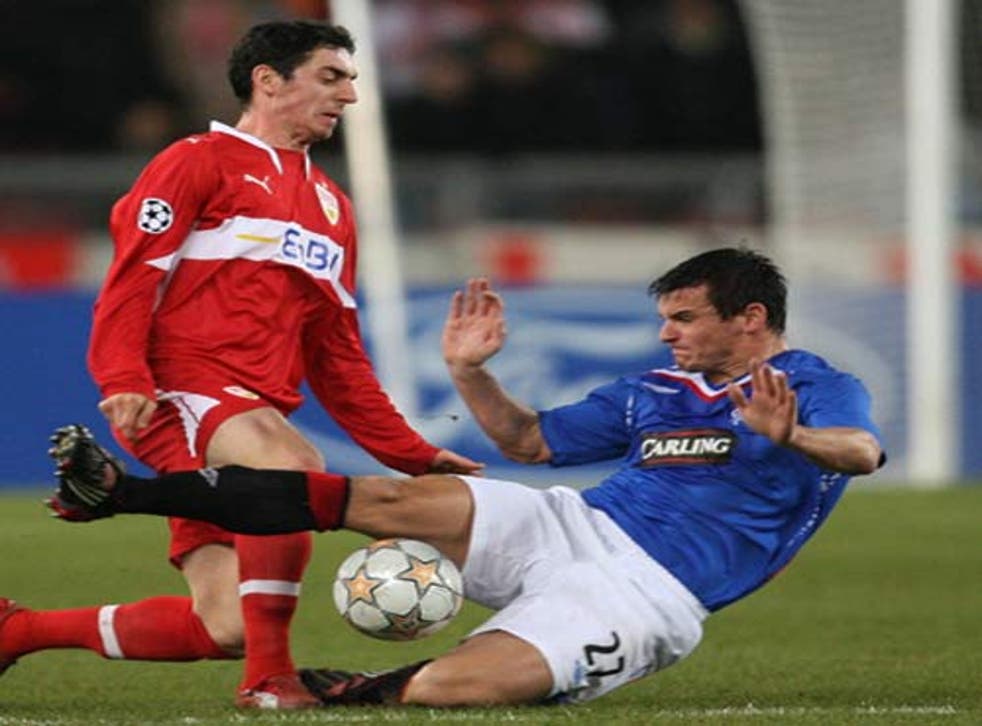 Andy Webster expects his landmark court case result will allow leading footballers nearing the end of long-term contracts to walk away from their clubs with barely any fuss.
Webster, now on loan at Rangers, left Hearts in 2006 to join Wigan Athletic, taking advantage of Article 17 in Fifa's player status and transfer regulations.
Article 17 enables termination after three years when a contract is due to end before the player's 28th birthday, and also allows older players to leave after two years, providing compensation is paid.
The rule was introduced in 2001 after a compromise deal with the European Commission, who had threatened to abolish the transfer system.
Last month, Webster learned he had succeeded in challenging Fifa's demand that he should pay Hearts £625,000 in compensation, and had the sum reduced to £150,000, the equivalent of his final year's salary at Tynecastle.
Hearts had been seeking around £4.5m at the Court of Arbitration for Sport hearing, claiming they should have been compensated for the cost of replacing Webster.
His case could see players around the world seeking to end their contracts early, on the basis that clubs may only need to pay up their final year of salary to secure deals.
The 25-year-old has been mentioned alongside Jean-Marc Bosman as a pioneer for players' freedom of movement, and said: "I didn't envisage this would happen.But when I went to Switzerland in October last year that's when I realised it was a big deal as both sets of legal teams were there and you could see what they were arguing over.
"It was not just about football, it was about the laws governing the game in general, so that is when I saw for myself the importance of the case and what a big thing it was.
"I now hear big-name stars talking about moving in a similar way," he added, "and it was me that was the guinea pig right at the start.
"It has taken 20 months for my situation to be concluded but for the next person it will probably take a couple of days."
Knee and ankle injuries have dogged Webster since he joined Rangers 13 months ago and he has only made one first-team appearance so far.
He is fit again now and has been playing for Rangers' reserves. Webster said: "Hopefully I can now get on with my football which is so important to me. That is what I am paid to do and what I enjoy."
Elsewhere, Javier Clemente said he was surprised and disappointed by the Iranian Football Federation's decision to back out of an offer to appoint him as national team coach because of his refusal to live in the country.
"For me it was a disagreeable surprise because I had gone to a lot of trouble and was really looking forward to giving them a helping hand especially after the reception they gave me when I went there," the former Spain and Serbia coach said.
"I could have done a good job but if they are incapable of respecting an agreement from the start then it is better not to have gone. They've wasted my time and in the end I got bored. I'm not going to coach Iran now."
Join our new commenting forum
Join thought-provoking conversations, follow other Independent readers and see their replies