Why Manchester City were willing to fork out $500m on stake in MLS
Feeling in the States is that 'soccer' may soon join big three in commercial terms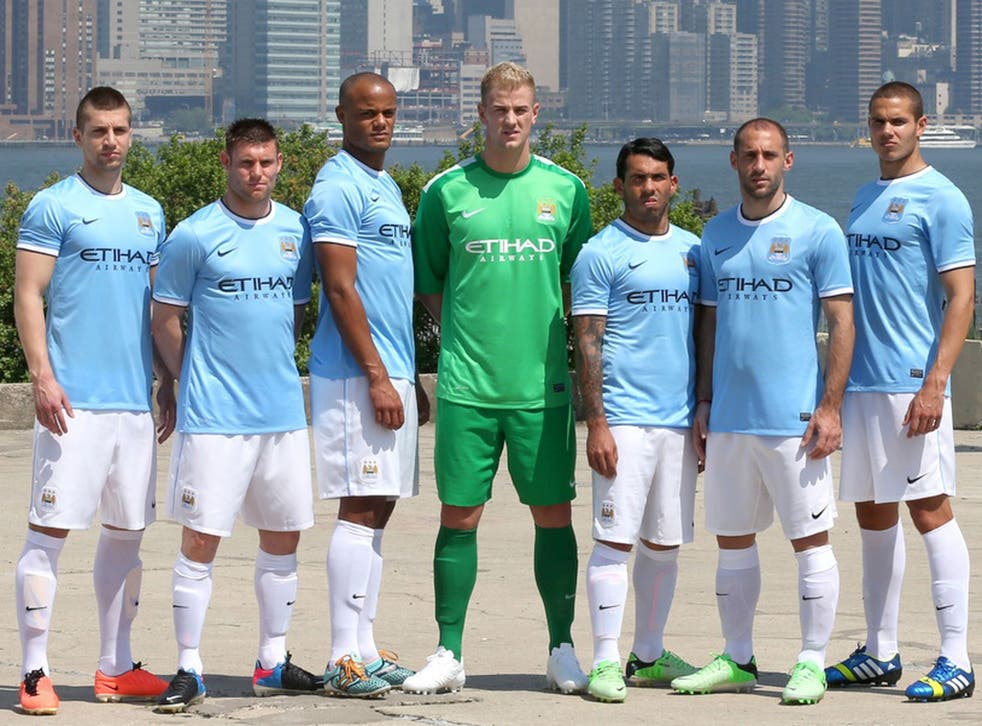 This Abu Dhabi deal to enter the world of Major League Soccer is an eye-watering investment, even by Emirates standards. That'll be $100m (£66m) to buy a franchise, please.
Plus $300m to build a stadium and $90m to buy parkland to replace the acres lost to the new home of the team to be called New York City FC – or NYCFC to use the local vernacular. Around half a billion dollars, then, for what, by global standards, will be a relatively small football team.
One of the observations doing the rounds in New York this week, is that Manchester City's £197m last recorded losses are double the entire salary bill of MLS.
Abu Dhabi thinks it is worth it, though, and there is a feeling here that they could be right: that a sport known for spawning the political constituency of "soccer moms", which has required David Beckham to propel it towards recognition, might finally be ready to reach the commercial uplands enjoyed by baseball, basketball and American football.
"My sense is that after many fits and starts this probably is an auspicious time to think about whether soccer is a foothold worth establishing," says the New York Times columnist Michael Powell – hardly a man with stars in his eyes where Abu Dhabi's latest investment is concerned.
For a sense of how far football lags behind the powerhouse sports, just follow the TV money. The National Football League (NFL), National Basketball Association (NBA) and Major League Baseball (MLB) all earn more than $1bn annually in TV contract revenue, while the National Hockey League (NHL) receives $200m each year. For MLS, it's just $10m per year. The great young American athletes recruited from the college draft – many from poor backgrounds – could thrive in any sport but they choose the big three because that is where they will command the salaries. It is when the TV-generated money can compete that football will make the leap.
By 2015, when NYCFC will be launched, MLS may have broken into the national sporting consciousness, observes Powell's New York Times colleague Ken Belson: "They could be one TV deal away from being a bigger league."
Part of the attraction will be Abu Dhabi's New York franchise, which MLS has moved heaven and earth to accommodate, with suggestions, so far unconfirmed, that the franchise agreement may allow them to spend beyond the usual salary cap.
And there may also be a Beckham MLS franchise when the next TV deal is being negotiated in 2014. The 38-year-old is thought to be interested in buying a Miami franchise, though it may take several years. "Miami is proving to be a difficult sports market in America in itself," says the MLS commissioner, Don Garber. "It's got a unique community, fabulous diversity, which are all things I think are very positive for our sport. But there are clearly weather issues there. We are a spring/summer sport and it gets pretty hot in Miami. We haven't been able to make any progress on a stadium and facility plan, so we have got to spend some time on that."
Garber feels that Beckham and Manchester City could achieve the same aim – to get football "off the sports pages and push into the popular culture scene".
For City, there is the immediate bonus of tying up with the New York Yankees, who came on board only last week, taking 25 per cent ownership of NYCFC. To have tied up Yankee involvement in the last week of a seven-month planning process can only point to City's need to overcome the unexpected level of antipathy which greeted their plans for a stadium on Queens parkland, which was being given to Abu Dhabi United Group at a minimal price. The impression which has got around New York, accurate or not, is that "the city is giving the park to the sheikh for a dollar", says Belson.
The pay-off for City will be access to the Yankees' extraordinary commercial pulling power. The advertising hoardings at their stadium, where City play Chelsea tonight, are a roll-call of global powerhouses, from Toyota to JP Morgan. Now, when the Yankees renew the signage deals they can offer those clients NYCFC exposure for an additional 20 per cent, with perhaps half of that for City – who may try to get them on to the Etihad hoardings too.
City's owners are not the only ones who have seen potential here. Belson points to DC United's Indonesian owner Erick Thohir, who last summer bought a club which has enthusiastic, diverse support, if a slightly dilapidated stadium. Thohir has voiced a determination to make DC global.
"This was an opportunity that was going to be taken by someone else. There are other groups that were looking at this, so we're happy we did it first," says Manchester City's chief executive, Ferran Soriano. It will take time, there will be frustrations and NYCFC might turn out to be a good team in a very modest league. But the outcome may be altogether different, which is why a relatively modest punt, for an emirate commanding such wealth, was worth making.
Join our new commenting forum
Join thought-provoking conversations, follow other Independent readers and see their replies