Zinedine Zidane best XI: Who joins usual suspects Cristiano Ronaldo and Lionel Messi in the former Real Madrid legend's dream team
The Castilla manager has picked his best team currently playing the game and includes one rather surprising choice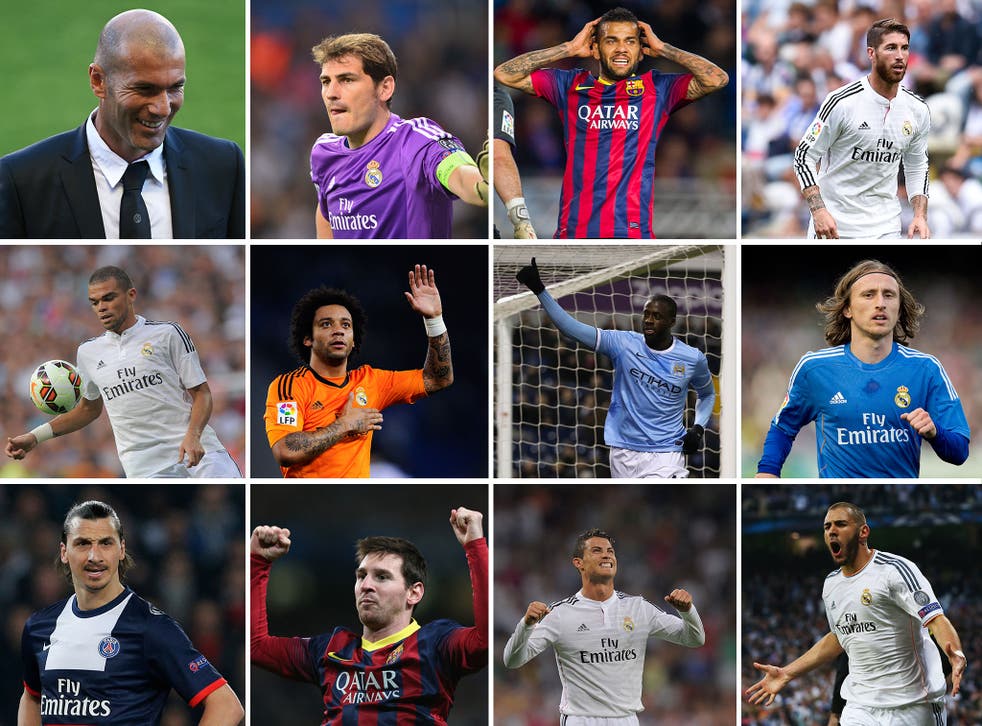 Former Real Madrid and France legend Zinedine Zidane has selected his current best XI that he would like to manage – and has surprisingly included four forwards and an out-of-form Yaya Toure.
Unsurprisingly though, the side features seven Real players including Ballon d'Or favourite Cristiano Ronaldo, while just two Barcelona players make the cut in the form of Lionel Messi and Dani Alves.
The only shock is the inclusion of Toure, who has scored just three goals in the Premier League this season, and had been criticised for his below-par performance at the start of the campaign. The Ivorian has looked to close to his best in recent weeks, but the inclusion of him in a best XI side is somewhat bizarre given the likes of Xabi Alonso, Toni Kroos, Andres Iniesta and Cesc Fabregas have been omitted.
Alves is the only non-Real player to feature in the back-four with Iker Casillas in goal, while Toure is partnered in midfielder by Luka Modric. Perhaps bending the rules a tad, Zidane has made room for Zlatan Ibrahimovic on the right despite being an out-and-out striker, and Zidane may receive a frosty response if he dare ask the Swede to play out wide.
Ibrahimovic is joined in attack by Ronaldo, Messi and Real striker Karim Benzema to complete the line-up, and it's fair to say that this team would be pretty unbeatable.
See Zidane's dream team by clicking on the gallery below.
Zinedine Zidane's best XI

Show all 11
However, there's no room in the side for world-record signing Gareth Bale, nor Barcelona's summer recruit Luis Suarez, with Zidane clearly thinking that the two Spanish clubs have shelled out more than they should have for the combined £163m players.
They didn't even make the bench, with Zidane choosing World Cup winner Manuel Neuer, his Germany team-mate Phillip Lahm, Frenchmen Raphael Varane, Franck Ribery and Paul Pogba, Barcelona's Iiesta and Toure's Manchester City team-mate Sergio Aguero.
Join our new commenting forum
Join thought-provoking conversations, follow other Independent readers and see their replies