Alex Iwobi: I have Arsenal blood in my veins
Iwobi has been at the club since primary school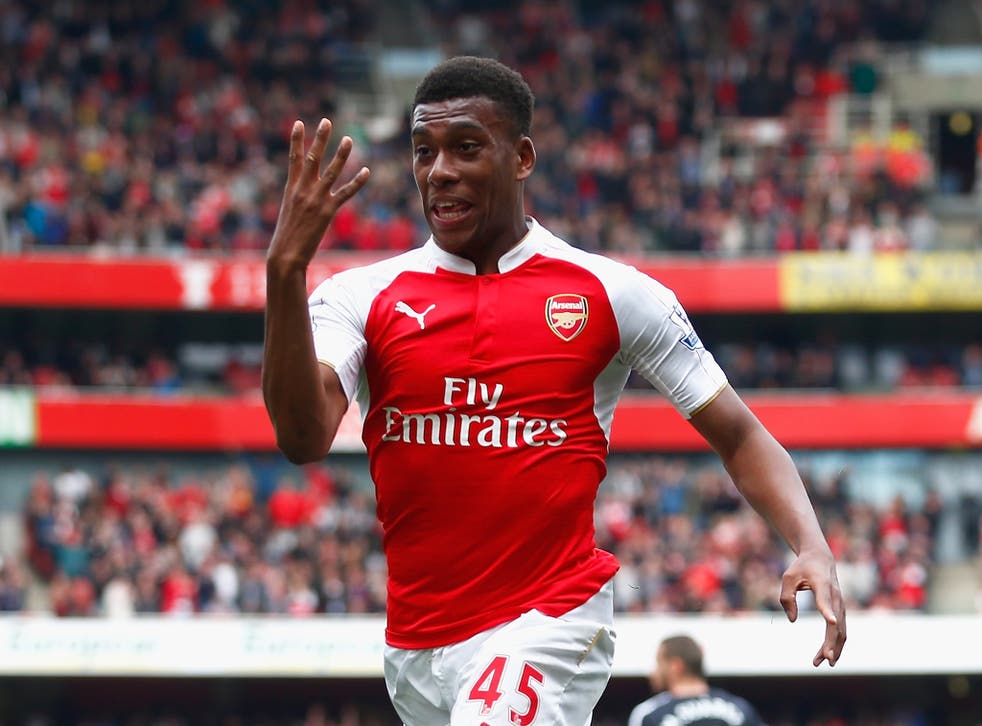 Arsenal hotshot Alex Iwobi has said that Arsenal is in his 'blood'.
The 20-year-old, who has enjoyed an impressive run in the first-team in recent weeks, has been at the club since primary school, joining when he was just eight.
Iwobi made his first-team debut in October and has since made 20 appearances, starting seven Premier League games, scoring two goals and adding two assists, after being a surprise starter in the Champions League against Barcelona in March.
Iwobi reveals that while it has not always gone smoothly for him, he has always loved the club.
"I have always loved Arsenal," he told the Arsenal website. "When I was young, I was always waiting to watch the legends of the club play. You could say I have the blood of Arsenal in me.
"I have seen the picture of me [signing as child] in the yellow top. I remember signing - that moment was crazy, I remember smiling so much. My mum and dad were proud of me and they were there waiting for me.
"It has been a bumpy ride [since then]. It has been a rollercoaster with a lot of ups and a few downs that I have had to get over in the past. Certainly now there are a lot more positives in my career.
"As a youngster, the main thing for me was confidence. I would always be in the background and I wouldn't take the game or be who I am right now. I always relied on other people, but I think having my family and friends around me gave me a bit more confidence and they told me what I needed to work on.
"Once I worked on that, I was able to overcome it and thank God get the contract which was good enough for me.
"It is all good to have the ability, to be able to play football and be the best, but how you are as a person is also key. To keep trying to be your best, to keep working hard and be humble with it, that is the key to making it as a footballer."
Join our new commenting forum
Join thought-provoking conversations, follow other Independent readers and see their replies