Arsenal AGM: Five things we learnt, including ticket prices, the return of 4-4-2 and Stan Kroenke 'advisory services'
Arsenal will buy a defender in January and make a return to 4-4-2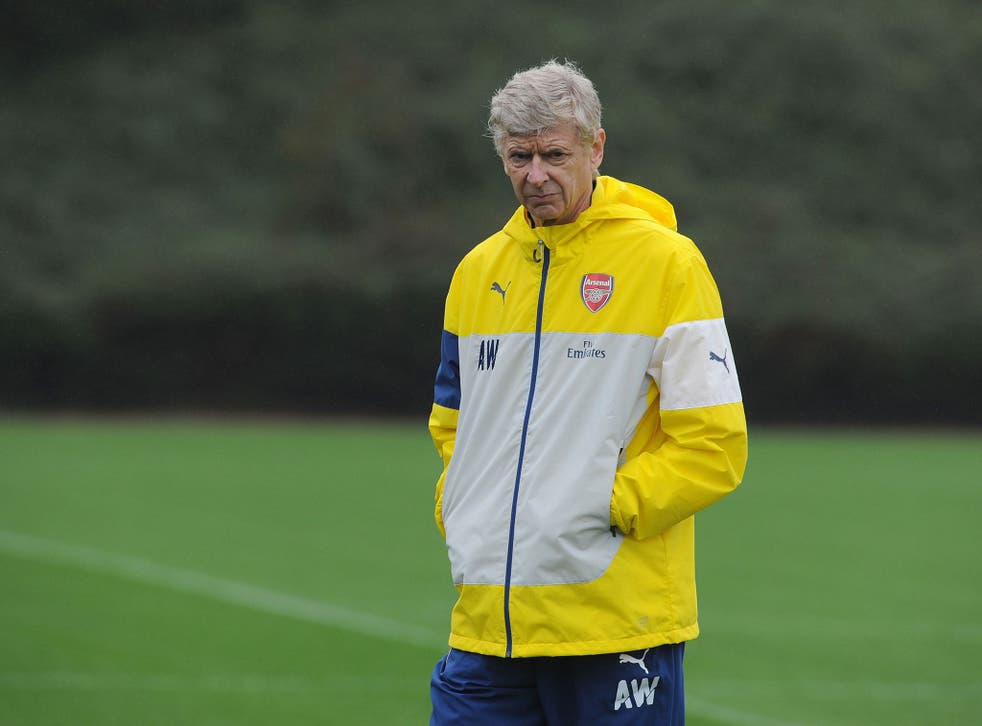 Arsenal held their annual AGM on Thursday morning and Gunners fans were in fiery mood after another defeat at Chelsea, another injury crisis and Stan Kroenke's £3m withdrawal from the club last month; Tom Peck was there.
Stan Kroenke gives great advice
In answer to a question on what Arsenal's major shareholder was providing for the £3m paid to his company last year for "advisory services", Arsenal's shareholders were told "advice of the utmost importance."
There was no competitive tender for the advice, as it was "already available to us." No detail was given as to what the advice was, other than that Mr Kroenke's company owns the St Louis Rams and other major American sports teams, making him an expert in sports business.
There had been concern that this money was a dividend in disguise, and such concerns were not dispelled, given the chairman Sir Chips Keswick wouldn't rule out the possibility of future payments of this nature.
As the club's major shareholder, one might imagine Mr Kroenke might see it is as in his interest to provide such expertise gratis.
Sir Chips Keswick rarely loses at bridge
When asked about the lack of diversity on Arsenal's all white, all male, and all increasingly elderly board, Sir Chips could scarcely have been less comprehensive.
"I have two hearing aids but no white stick. I play bridge four nights a week and I win more than I lose so I don't have dementia. I'm in my 49th year of a fractious but enduring marriage. I have no intention of doing a Blatter."
Perhaps not, but the question was about rather more than that.
Arsenal don't really need to put ticket prices up, but they do
When asked about rising ticket prices, which angered fans last season, CEO Ivan Gazidis replied with a graph.
It showed that Arsenal's total revenues in the years since their move to the Emirates have risen from £177m to £298m.
Of that £123m leap, almost all has come from broadcasting and commercial. Rising ticket prices have contributed £9m, around 8 per cent. The point was to show that Arsenal is not getting rich off the back of the fans. But it mainly shows that rising ticket prices hurt fans wallet far more than they benefit the club. As the Arsenal Supporters Trust has pointed out, rising ticket prices last year contribute a very similar sum to that taken removed by Mr Kroenke's advice.
Arsenal will buy a defender in January
Or at least "we will try to" said Arsene Wenger, when asked why the club had not strengthened the defence in the transfer window, and allowed Vermaelen to leave (this question, asked by well known fan Nigel Payne, triggered loud applause from the room).
But, it is all but known, Wenger also tried to address this problem in August. The players are not necessarily available, and they may not be then.
As for whether the board should be sorting this problem out? "If Arsene has a plan, we back him. If he doesn't have a plan we keep quiet. Don't be in a muddle about who directs the football at Arsenal Football Club," said Sir Chips.
Arsenal will play 4-4-2 again
Detailed football based answers are rare at these occasions, but Wenger gave one, when asked if, when Giroud and Welbeck are both fit, Arsenal might return to the 4-4-2 that they were once so successful with.
"You will see it again," he said, but explained: "You need to have ball winners in midfield. We have a lot of offensive, creative players but not necessarily ball winners." He also said you need wingers, and Arsenal's chief winger, Theo Walcott is not yet back from injury, and also prefers not playing there.
Join our new commenting forum
Join thought-provoking conversations, follow other Independent readers and see their replies