Arsene Wenger to be 'West Ham fan' for the day as Hammers take on Liverpool
Following Arsenal's 4-1 win at Stoke the gap between the north London club, in fifth, and fourth-placed Liverpool has been reduced to a point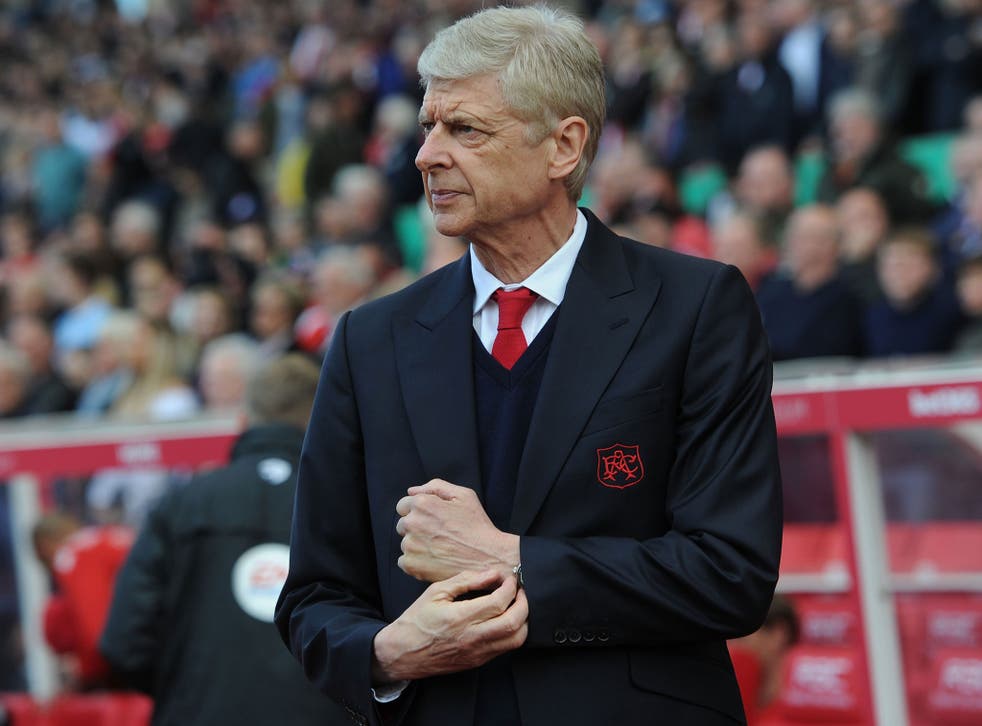 Arsenal boss Arsene Wenger has admitted he'll be supporting West Ham for the day as Slaven Bilic's men take on Liverpool at the London Stadium on Sunday afternoon.
Following Arsenal's 4-1 win at Stoke the gap between the north London club, in fifth, and fourth-placed Liverpool has been reduced to a point, with two games left of the season to go.
West Ham have the chance to stop Jurgen Klopp's side from pulling ahead today and Wenger has conceded that he'll be throwing his support behind the Hammers.
Stoke City vs Arsenal player ratings

Show all 23
Wenger replied, "Yes", when asked after the Stoke game if he would be a West Ham fan for 24 hours, and said: "I think one of the qualities of the Premier League is that, historically, there is a pride in every team to give their best until the end of the season.
"I think I saw West Ham do that against Tottenham (when they beat them 1-0 at home last week).
"You just expect two teams to play with full power - if the other teams are better, they are better."
Wenger also dismissed the recent protest staged by Arsenal fans demanding that the Frenchman steps down as manager.
There have been several recent instances of fans calling for the manager to leave at the end of this season, and early on during the match at the bet365 Stadium on Saturday a plane flew over the ground with a banner on display that read 'WENGER - OUT MEANS OUT!!'.
When asked about that following the game, Wenger - who is still yet to announce whether he intends to stay on at the club after this term - said: "Look, I am paid to do my job for a club I love. I will do that as long as I am here, with full commitment, and I am not influenced by that at all.
"All I can do is give my best. We have 69 points today - let's make it 72 on Tuesday (when Arsenal host Sunderland), and after that I will give my best as long as I am here for the values of this club.
"I want to focus on football and all the rest is, for me, less important.
"I am not in politics, I am in sport. I love sport, I give 24 hours a day for what I love and all the rest - I am in a public job, some agree with me, some do not. But I have no special opinion on that."
When it was put to him that reports in France had suggested he will extend his time at Arsenal past the end of the season by signing a new one-year deal, Wenger said: "There is no information about that, nothing."
Join our new commenting forum
Join thought-provoking conversations, follow other Independent readers and see their replies