Arsenal fans to pay just £20 to travel to FA Cup clash with Manchester United after club subsidise fare
Arsenal negotiated a late train with Virgin Trains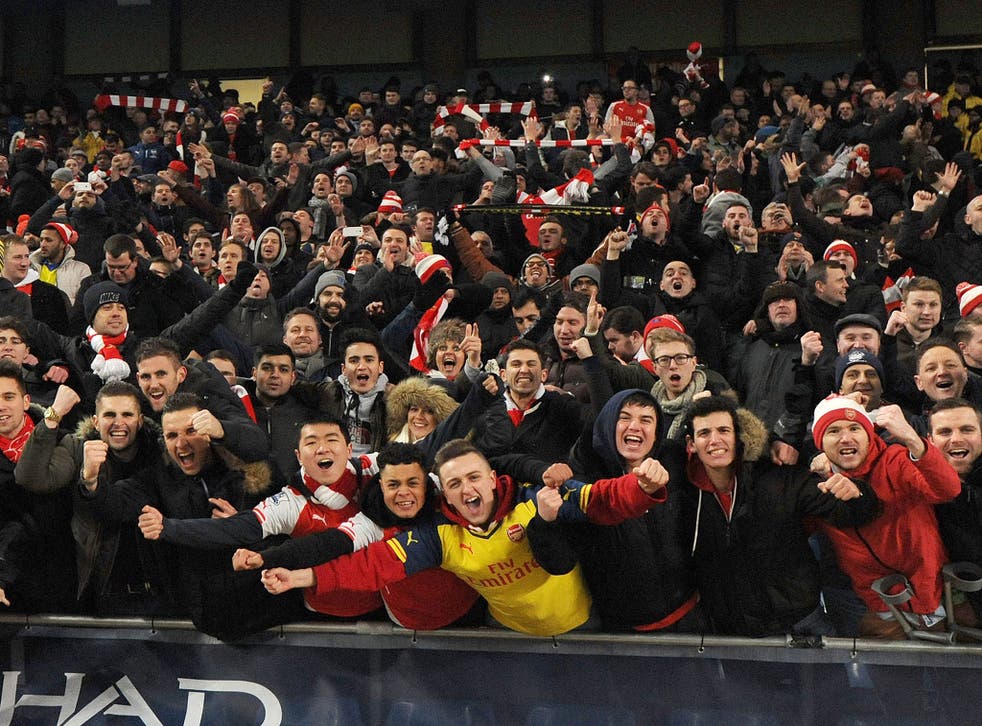 Arsenal fans will be able to catch a train home from Old Trafford after the club negotiated a deal with Virgin Trains to charter a special service.
The club will also heavily subsidise the cost of the tickets so that each fan has to pay just £20 - a similar journey would cost £125, according to a search.
Because the game has been moved to a Monday night by the BBC, fans would have had to leave the match at half-time if they wanted to catch the last train back to London, or spend hundreds of pounds on an overnight stay to catch one the next day.
The move by the channel left Arsenal fans stunned and angry, knowing that it would be difficult to get home after the game. The move came after the channel had again snubbed showing Bradford City on BBC, despite them upsetting two Premier League teams in their run to the quarter-final.
However, Arsenal secured a deal with Virgin Trains to put on a special 45-seat train from London Euston, leaving for Manchester at 2pm and returning at 11.15pm, with a stop at Watford.
The train can be booked through the club by supporters who have a match ticket. There are also first class tickets for £30 and a £10 coach service.
Arsenal's Mark Brindle said: "We appreciate it is going to be difficult for supporters to get home to London from the game and so we have taken these steps to ensure fans can come and support the team and know they have a safe and relatively low cost journey home."
Join our new commenting forum
Join thought-provoking conversations, follow other Independent readers and see their replies