Arsenal hope both Kieran Gibbs and Alex Oxlade-Chamberlain will be given reprieve following red card mix-up
Club expect both the wrongly dismissed Kieran Gibbs and handball perpetrator Alex Oxlade-Chamberlain to be free to face Swansea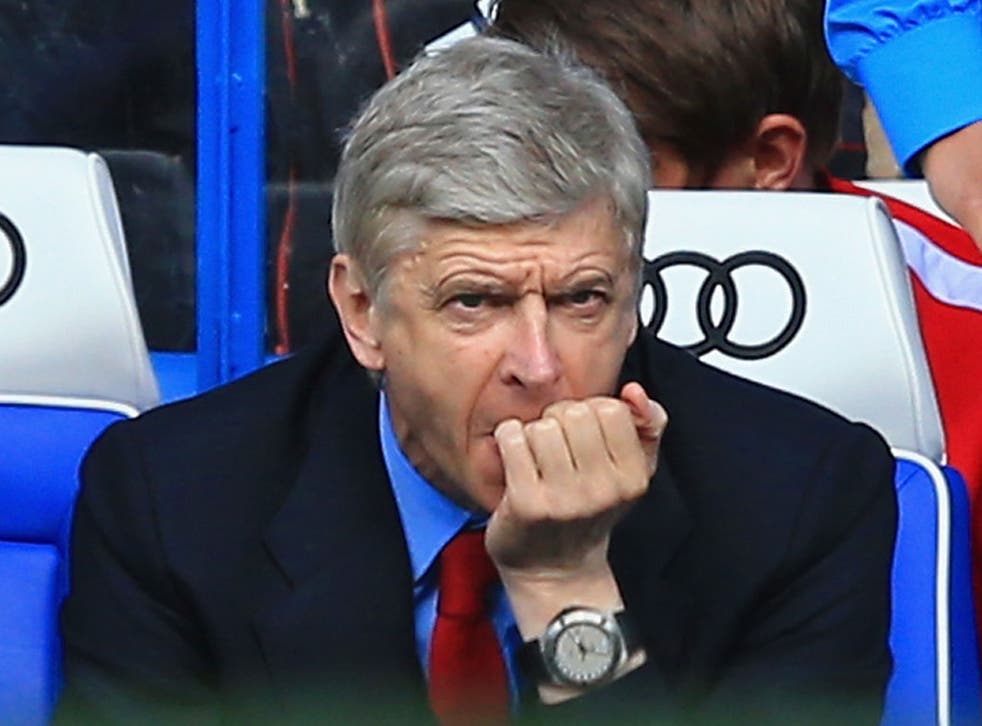 Arsenal hope to have Kieran Gibbs and Alex Oxlade-Chamberlain available against Swansea City on Tuesday as captain Thomas Vermaelen insists the Gunners are still in the title race despite their 6-0 humiliation at Chelsea.
Gibbs was sent off by Andre Marriner on Saturday when the referee wrongly identified the defender as having blocked Eden Hazard's shot with his outstretched arm. In fact, it was Oxlade-Chamberlain who was guilty of the offence.
Arsenal are confident their appeal against Gibbs' dismissal – for which Marriner apologised on Sunday – will be successful. They also believe that the one-match ban, which would then pass to Oxlade-Chamberlain, should be rescinded on the grounds that Hazard's shot was going wide. Fifa laws state a player should be dismissed only when "denying the opposing team a goal or an obvious goalscoring opportunity by deliberately handling the ball".
In the wake of the crushing defeat Arsenal's manager, Arsène Wenger, has again opted not to face the media. The club decided not to stage Monday's planned pre-match press conference for Swansea's visit to the Emirates. Wenger spoke only to select outlets on Saturday.
Central defender Vermaelen, however, refused to be downbeat about the nature of the defeat against Chelsea – Wenger's 1,000th game in charge of Arsenal. He insisted the Gunners could still overhaul their London rivals and Manchester City to claim the Premier League crown this season. An Arsenal win on Tuesday night would cut the gap to Chelsea to four points.
Asked whether his side were now out of the title race, Vermaelen defiantly responded: "I don't think so. There are still a few games to play. In England [you] can do anything. I have learnt that. You can easily come back, even from behind. The teams are all so strong. Anyone can beat anyone. We must continue to believe in it and move on.
"If you look at the past, we have responded immediately after a bad result. We hope to do that on Tuesday against Swansea and then against [Manchester] City at the weekend."
Wenger similarly pointed to Arsenal's resilience after such defeats this season, but admitted he has concerns with the similarities between the Stamford Bridge humiliation and the defeats away to Manchester City and Liverpool.
"What is important now is we show we have the capacity to respond, despite that disappointment, on Tuesday night," he said. "The team is healthy and willing but still, the way it happened, we have to think deeply about it because it is not the first time, and to respond in a proper way on Tuesday.
"We felt we prepared properly, but we did not turn up, so it is puzzling. After 20 minutes it was game over and it became a long afternoon – a long, dramatic, dreadful afternoon. The most disappointing thing is that we were never in the game. That is the most disappointing when you prepare with the intensity that we do and you turn up for your game of the season and are never even in it.
"This is puzzling because we were shocked and knocked down, basically, without feeling you have had a chance."
On the sending-off, Wenger added: "You would not like to see Gibbs suspended because he has done nothing. That would be the first injustice, that he has been sent off, and then on top of that he would be suspended. Of course that would be wrong."
Join our new commenting forum
Join thought-provoking conversations, follow other Independent readers and see their replies