Arsenal to make big money bid for Napoli striker Edinson Cavani
Arsene Wenger reveals interest in £45m-rated Uruguayan international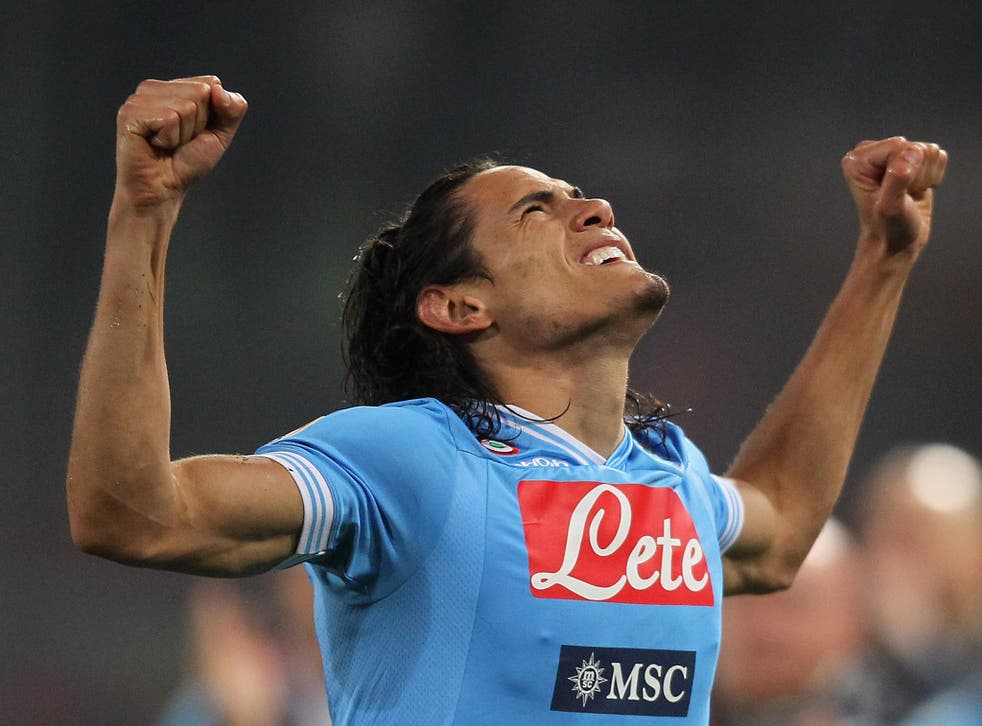 Arsenal manager Arsene Wenger today confirmed an interest in Napoli striker Edinson Cavani, the Uruguayan striker who has scored 16 Serie A goals this season.
Wenger was asked about reports which linked his club to Cavani, and replied: "Cavani is a player that I like. Will he cost a lot of money? That's for sure. Nobody would deny that."
He added: "Our banker lives just next to me at the moment and he is ready if we find the right player."
Earlier in the week Wenger had stated that the club could begin to spend more money on purchasing players, with the financial burden of the move to the Emirates Stadium lessening. He said his intention was to keep his current squad and add "maybe, if possible, two new players".
Any big-money deal is unlikely to happen before the final week of the transfer window, however, as it is then that the prices for players would drop said Wenger.
"Most of the time they go down in the last week and you know as well that 90 per cent of transfer activity happens in the last week, if not in the last 48 hours," he said.
Wenger appears more certain about Theo Walcott's future, claiming that his "optimism is at 99% now" that a deal will be done by this weekend. However, Arsenal fans may have to wait a little longer to see whether Cavani, who also has two goals for Uruguay this season, will be joining the almost-signed Walcott and his team mates at the Emirates.
Join our new commenting forum
Join thought-provoking conversations, follow other Independent readers and see their replies