Arsenal news: English football does not suffer from hooliganism, says Arsene Wenger
The Frenchman was left 'surprised' by Wednesday night's crowd trouble, but insisted that the incident is not symptomatic of a wider trend within the sport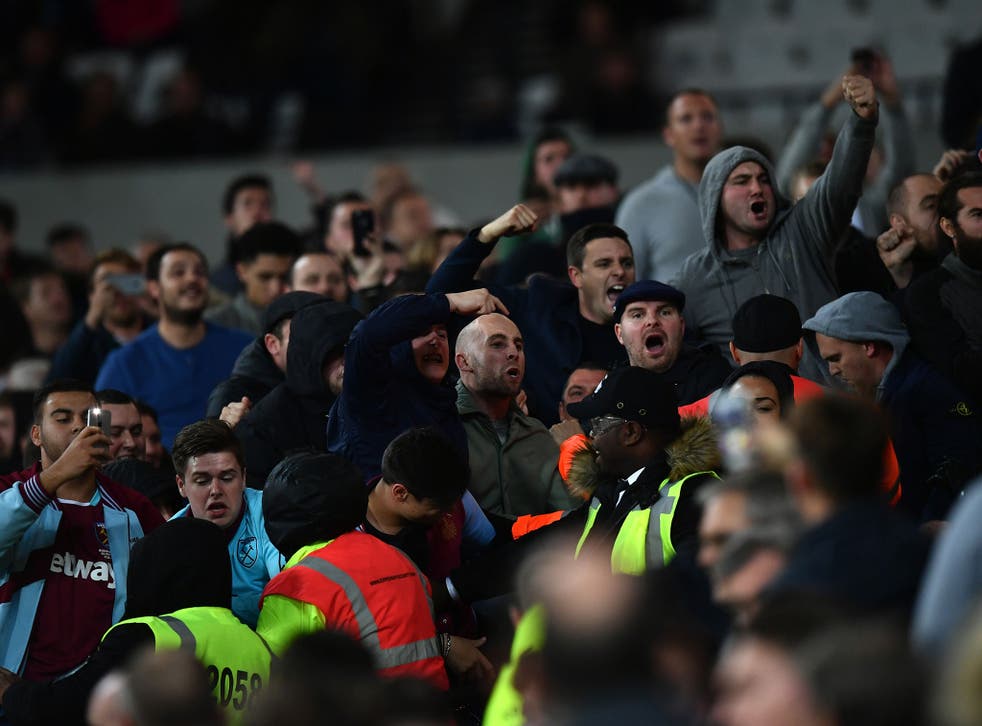 Arsenal manager Arsene Wenger does not believe there is a problem with hooliganism in English football, despite recent violence that has broken out among fans at West Ham's London Stadium.
The Frenchman was left "surprised" by the crowd trouble which marred the Hammers' EFL Cup fourth round victory over Chelsea on Wednesday night, but insisted that the incident is not symptomatic of a wider trend within the sport.
"We are not used, in England, to face these kind of problems anymore," Wenger said.
"Basically I don't believe there is a problem with hooliganism in England. You cannot say that one minor incident – I heard about 200 people – is a general problem in the country.
"Hopefully West Ham will get rid of the problem very quickly."
If the situation worsens for the Hammers, there have been suggestions that the club will have to play some of their larger matches behind closed doors.
But the Arsenal manager was openly against such an idea. "There is nothing more dull than that. I prefer not to play than playing games behind closed doors."
Wenger did, however, outline his concern that the recent outbreak in fan violence could undermine any attempts to introduce safe-standing within the Premier League.
"I am in favour of the resurgence of standing behind the goals and that [the London Stadium violence] is not a good advert to come back to standing," he said.
"I feel the closer you are to a position of a player the more passionate it is.
"It would enable you to have lower prices as you would have more spectators and maybe a more passionate atmosphere."
English Football League clubs backed calls for the introduction of safe standing areas in 2014 and Championship side Brighton are currently exploring the possibility of installing safe standing at the Amex Stadium, "if legislation allows".

Register for free to continue reading
Registration is a free and easy way to support our truly independent journalism
By registering, you will also enjoy limited access to Premium articles, exclusive newsletters, commenting, and virtual events with our leading journalists
Already have an account? sign in
Register for free to continue reading
Registration is a free and easy way to support our truly independent journalism
By registering, you will also enjoy limited access to Premium articles, exclusive newsletters, commenting, and virtual events with our leading journalists
Already have an account? sign in
Join our new commenting forum
Join thought-provoking conversations, follow other Independent readers and see their replies