Arsenal news: Arsene Wenger targets 86 points to win Premier League title as Chuba Akpom ruled out with back injury
Arsenal manager thinks it will be harder to win the title this year than last year, as he turns attention to the EFL Cup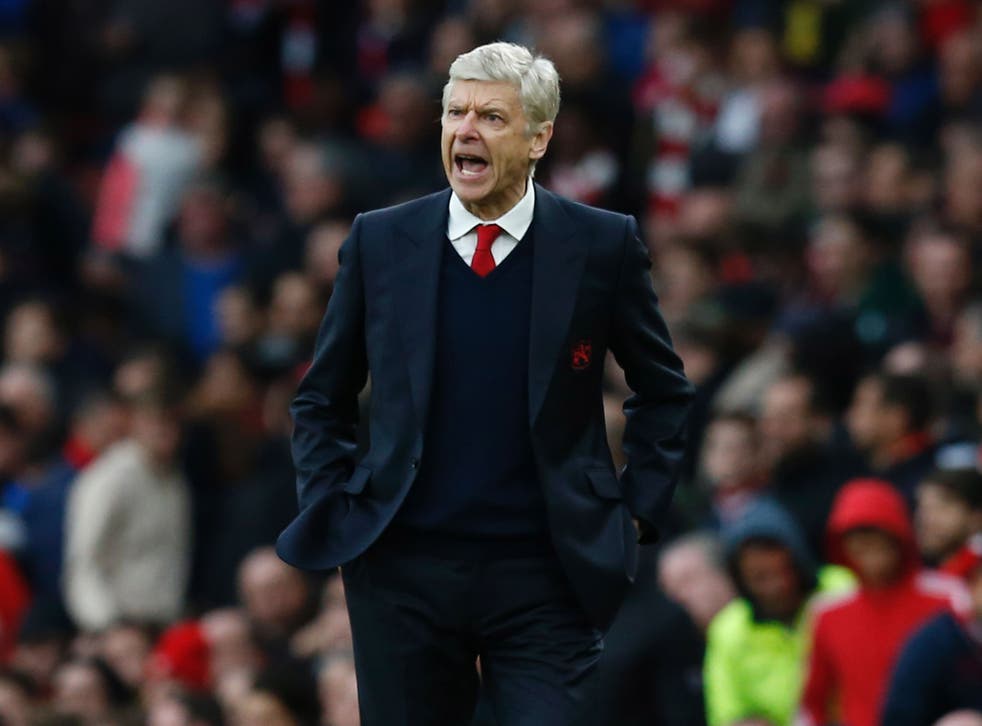 Arsene Wenger is targeting 86 points to win the Premier League title this season. With Arsenal, Liverpool and Manchester City all tied on 20 after just nine games, Wenger believes it will be a high points total that wins the league next May.
Last season Leicester City won the title with 81 points, although they would have won it with 72, so big was their margin over Arsenal and Tottenham Hotspur. This year, though, City, Arsenal and Liverpool have started strongly, with Chelsea and Spurs just behind. Wenger, speaking at Arsenal's AGM at Monday lunchtime, said it would be a higher standard at the top this season.
"We have a competitive team in a competitive league," Wenger said. "If you look well after nine games, the first trend is set, as they have 20 points. So the champion will have 82-86 points. Every game is a fight in this league. In every game you have to be absolutely at your best to win. For everyone else it is exactly the same, you have to be really focused on details, at a top, top level for every game. Every detail can make a difference to get you points." Based on an average of 2.22 points per game, the champion would get 84 points.
Arsenal chairman Sir Chips Keswick confirmed at the AGM that the club will talk to Wenger about extending his contract later this season. "We all recognise the fantastic contribution of Arsene Wenger, his huge energy, passion and desire, and we are confident of his ability to take us forward," Sir Chips said. "We will sit down and discuss his future at an appropriate time, but our current focus is our strong run and competing for trophies."
Arsenal host Reading in the EFL Cup tonight, and while Wenger will make changes, he will be without Chuba Akpom. The 21-year-old striker is out with a back injury, suspected to be a stress fracture. It is thought to be a long-term problem, which will keep Akpom out until the new year. Akpom stayed at Arsenal this summer, rather than go on loan, because of the uncertainty in Arsenal's striking positions. He started Arsenal's last EFL Cup game, at Nottingham Forest on 20 September, but will not play tonight.
With no Akpom, Spanish signing Lucas Perez is set to start up front tonight. Arsenal spent £17m on Perez in the final days of the transfer window, and he scored twice in the 4-0 win at Forest, one of his five appearances so far. Wenger talked up Perez yesterday, saying that he could become a "great player" for Arsenal, based on his displays in training and against Ludogorets.
"I believe that he has the potential to be a great player for us," Wenger said last night. ". In training he continues to show he has the potential to play, he now has to transfer that into the games and the more he does that - against Reading he has an opportunity - the more we will be tempted to say, 'let's do it'."
Wenger believes that Perez, who arrived after having the season of his life for Deportivo la Coruna, has a lot to contribute to Arsenal "He did extremely well against Ludogorets because he came on and gave two great goals," Wenger said. "He was a bit like the rest of the team against Middlesbrough, in that he could not have as big an impact because the whole team was not functioning as well."
Gabriel Paulista, Rob Holding, Kieran Gibbs, Alex Oxlade-Chamberlain and Jeff Reine-Adelaide will all play for Arsenal. So will Carl Jenkinson, in his first Arsenal appearance since May 2014, following two loan spells at West Ham United.
Register for free to continue reading
Registration is a free and easy way to support our truly independent journalism
By registering, you will also enjoy limited access to Premium articles, exclusive newsletters, commenting, and virtual events with our leading journalists
Already have an account? sign in
Register for free to continue reading
Registration is a free and easy way to support our truly independent journalism
By registering, you will also enjoy limited access to Premium articles, exclusive newsletters, commenting, and virtual events with our leading journalists
Already have an account? sign in
Join our new commenting forum
Join thought-provoking conversations, follow other Independent readers and see their replies