Arsène Wenger: This is Arsenal's best title chance in years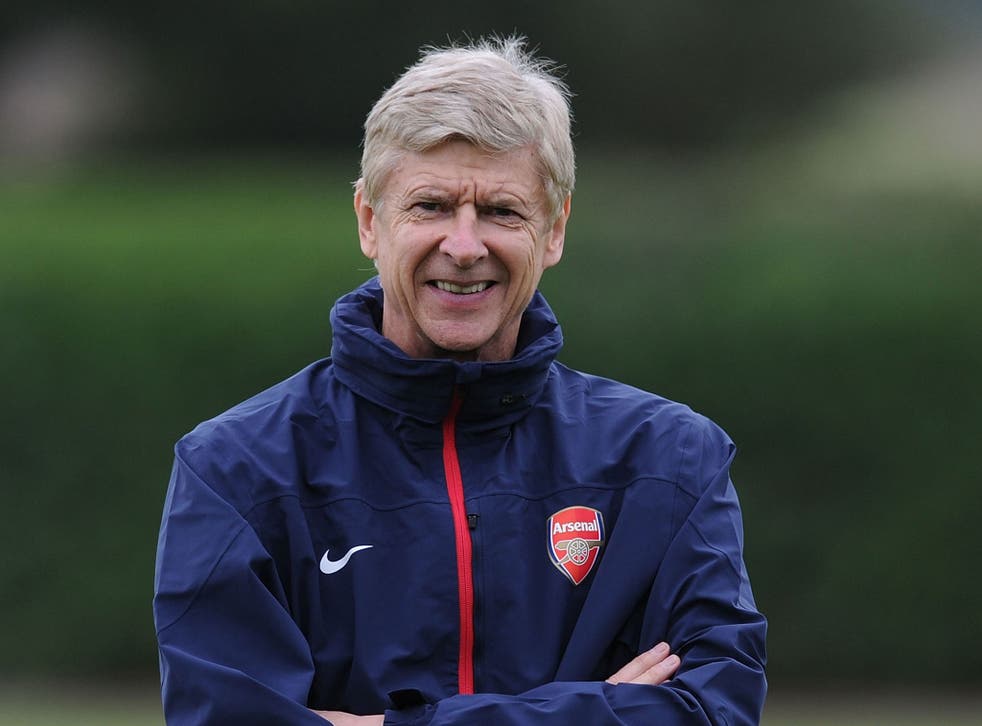 Arsène Wenger believes his Arsenal team have the best opportunity to win the Premier League for nine years.
The current league leaders have not won a major trophy since 2005, and in the following years have lost world-class players including Ashley Cole, Cesc Fabregas and Robin van Persie. But after years of drift and frustration, Wenger feels his team are far closer to having the "experience and quality" that decides title races than they have been for almost a decade.
Since their last title, the "Invincibles" season of 2003-04, and their last trophy, the 2005 FA Cup, Arsenal have been involved in a few title races but without success. In 2007-08 they were five points clear with 12 games left, but finished third. In 2009-10 they were briefly top with seven games remaining but ended third, and in 2010-11 they were one point behind Manchester United with 11 games left but faded dramatically and finished fourth.
This season, though, with all their best players retained and of course Mesut Özil signed, Wenger believes Arsenal can put up more of a fight.
"This is the first year that we have not only not lost a big player but bought a big player, so that's what is new for us," he said ahead of today's visit to Swansea.
"What is important is that level of expectation is high. In recent years, because we have lost players we had to face a lower level of expectation, and that is quite hard for me."
"Until 2005 we were a team who could compete every year to win the championship. After we moved into the new stadium – that is not a coincidence that suddenly we were a bit… Even if some seasons were close to winning the championship we could not win it.
"Maybe we missed that little bit of experience and quality that makes the difference in April. I think if we are in April this time competing for the championship we will be in a much stronger position than the years before."
Wenger was pleased that the optimism has returned to the Emirates after a tough spell. "It is more difficult to raise enthusiasm behind the team when the belief is not completely there. But the fact is that the level of expectation being high is a good sign because it means people think you have a good chance.
"Everybody needs [expectation] but believe me I have worked harder in the last four or five years, against scepticism, against players moving out, it was very difficult."
While he could not put a timescale on it, Wenger hopes to sign a new Arsenal contract this season, saying that he would "love to be here forever". "I don't know [when], when we find time. I don't think that's the most important problem at the moment. The good thing with me, if I have one quality, you don't need a lot of talks to extend the contract I have."
Arsenal travel to Swansea this evening with Aaron Ramsey and Mathieu Flamini expected to shake off minor knocks to keep their places.
Follow all today's action from the Premier League by CLICKING HERE
Join our new commenting forum
Join thought-provoking conversations, follow other Independent readers and see their replies