Arsène Wenger questions Frank Lampard's loan move to Manchester City
Arsenal manager questions midfielder's move between sister clubs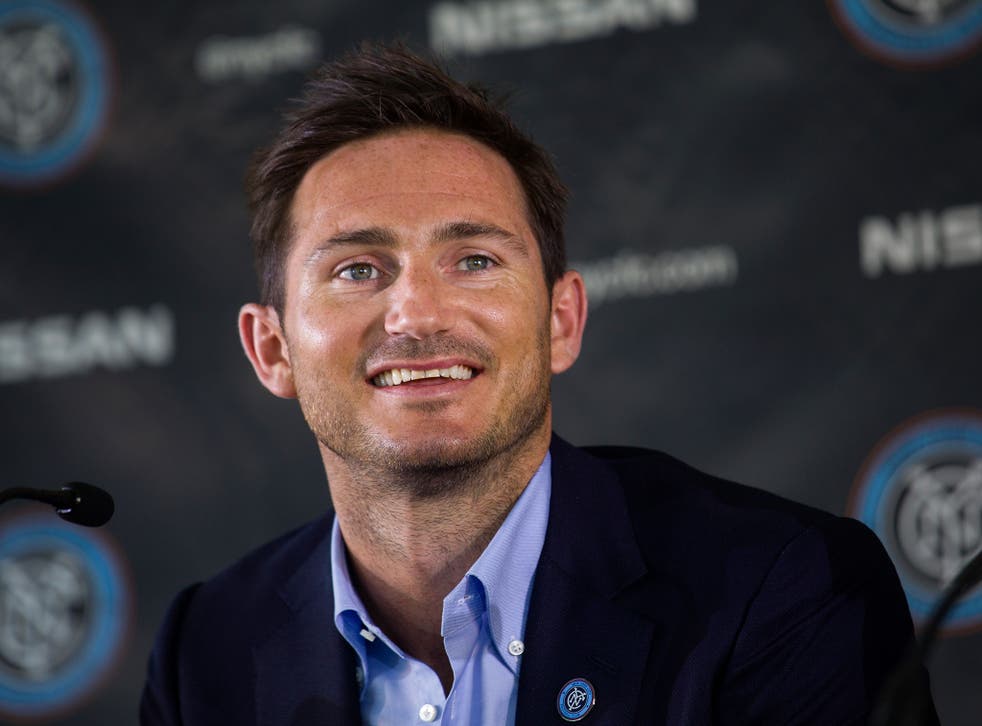 Arsène Wenger has raised an eyebrow at Frank Lampard's loan move to Manchester City, suggesting that City had set up New York City FC to "feed" the parent club.
"It is a surprise," the Arsenal manager said of Lampard's loan move between the two 'City Football Group' clubs before the start of the 2015 Major League Soccer season. The group also includes Melbourne City, and a partnership was recently announced with Yokohama Marinos.
"After the statements we heard, it looks like all these City clubs will feed the main club," he added. "I heard that they want to buy five clubs all around the world."
Wenger said signing players to NYCFC could help Manchester City to get them easily. "They bought the New York franchise for $100million to play next season, and at the moment the players they sign cannot play until next year. [The players] will register in the clubs where they will put them, and they can get out on loan. Is it a way to get around financial fair play? I don't know."
Arsenal would not create their own franchises, Wenger said. "We are happy to dedicate the money we make just to run our club," he said, "as there is not a lot of surplus to buy other clubs."
The 36-year-old Lampard is set to join up with City next week. Although the club have not yet officially announced the deal, City's manager, Manuel Pellegrini, confirmed late on Saturday that the midfielder, who signed for New York City FC this summer to end 13 years at Chelsea, will join up with his team on Wednesday.
Pellegrini said: "Frank has signed a contract with New York City and will start working here [in the United States] in January as the season starts in March. He knows we have a very good team, we have a lot of players in his position. We have a lot of games, particularly with the Champions League – so he's very important for our team."
Register for free to continue reading
Registration is a free and easy way to support our truly independent journalism
By registering, you will also enjoy limited access to Premium articles, exclusive newsletters, commenting, and virtual events with our leading journalists
Already have an account? sign in
Register for free to continue reading
Registration is a free and easy way to support our truly independent journalism
By registering, you will also enjoy limited access to Premium articles, exclusive newsletters, commenting, and virtual events with our leading journalists
Already have an account? sign in
Join our new commenting forum
Join thought-provoking conversations, follow other Independent readers and see their replies