Arsene Wenger relaxed over Gareth Bale threat, claiming Arsenal will not pay him any special attention
Arsenal take on Tottenham this Sunday at White Hart Lane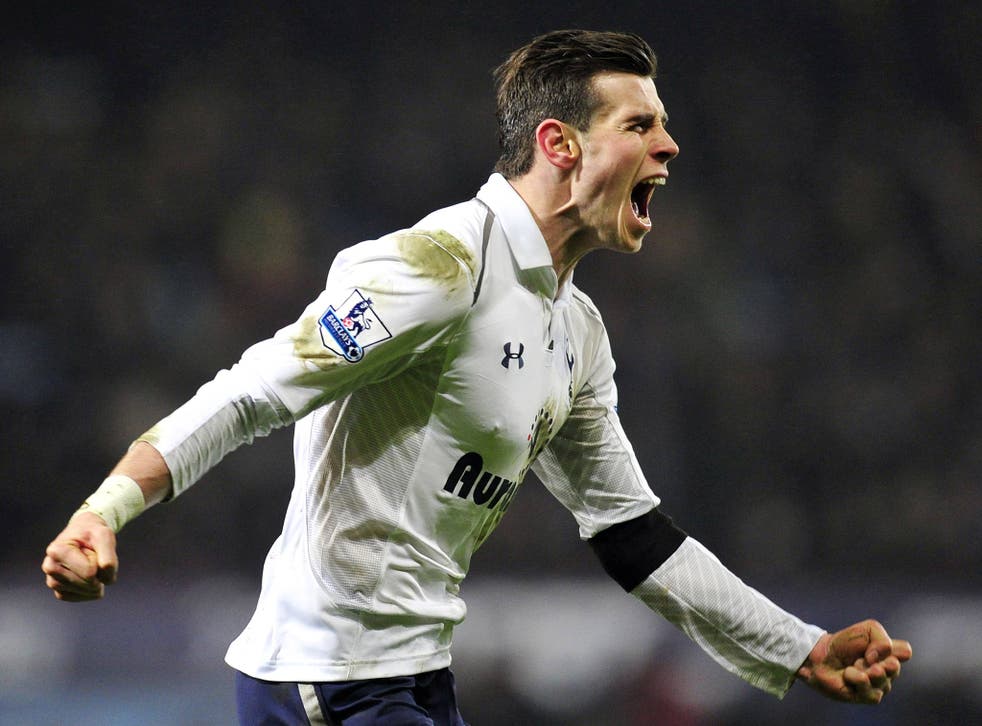 Arsene Wenger has said Arsenal will focus on themselves rather than the threat of Tottenham's Gareth Bale in this weekend's north London derby.
The sides meet at White Hart Lane on Sunday with the result potentially having a huge impact on both teams' hopes of finishing in the top four and therefore qualifying for the Champions League.
Ahead of the game, most of the talk has centred on Gareth Bale, who continued his remarkable run of form this week with two goals against West Ham, the second a stunning long range strike that won Spurs the match and pushed them up to third in the table.
Yet Wenger says the Welshman will not be payed any extra attention, with his focus solely on his own team.
"We don't plan for anybody. It is always the same - focus on our strengths and forget about your opponent," said Wenger.
"There is nobody special that you least like to face. All players have different qualities.
"What is important when you are a manager is that you are focused, that hasn't changed over the last 15 years, you always make sure your team is at its best, prepares well and focuses on playing the football that we love.
"What is important before a game like that is just to focus on our game and forget all the rest."
Despite their recent disappointments against Blackburn in the FA Cup and losing at home to Bayern Munich in the first leg of their Champions League last-16 clash, Arsenal have found some form in the Premier League, where they are unbeaten in five games winning the past three.
Should Arsenal - who are now just two points behind fourth-placed Chelsea - secure victory on enemy territory this weekend, the gap on Spurs would be reduced to just one point.
"It is an interesting game because there is something at stake," said Wenger.
"We are confident and we are on a good run in the Premier League. If you look at our record, it is very good in recent games, so we will just focus on our strengths, that is it."
Wenger added: "Sunday is a very important game because it's in the final part of the Premier League season, the outcome will give a big boost to the team who wins it.
"This is a derby and [will be] a very intense game, as usual, it is always very tight, always a big fight.
Register for free to continue reading
Registration is a free and easy way to support our truly independent journalism
By registering, you will also enjoy limited access to Premium articles, exclusive newsletters, commenting, and virtual events with our leading journalists
Already have an account? sign in
Register for free to continue reading
Registration is a free and easy way to support our truly independent journalism
By registering, you will also enjoy limited access to Premium articles, exclusive newsletters, commenting, and virtual events with our leading journalists
Already have an account? sign in
Join our new commenting forum
Join thought-provoking conversations, follow other Independent readers and see their replies