Aston Villa relegated: Joleon Lescott angers Villa fans and Stan Collymore by calling relegation a 'relief'
Villa were relegated from the English top-flight for the first time since 1987 after losing to Manchester United 1-0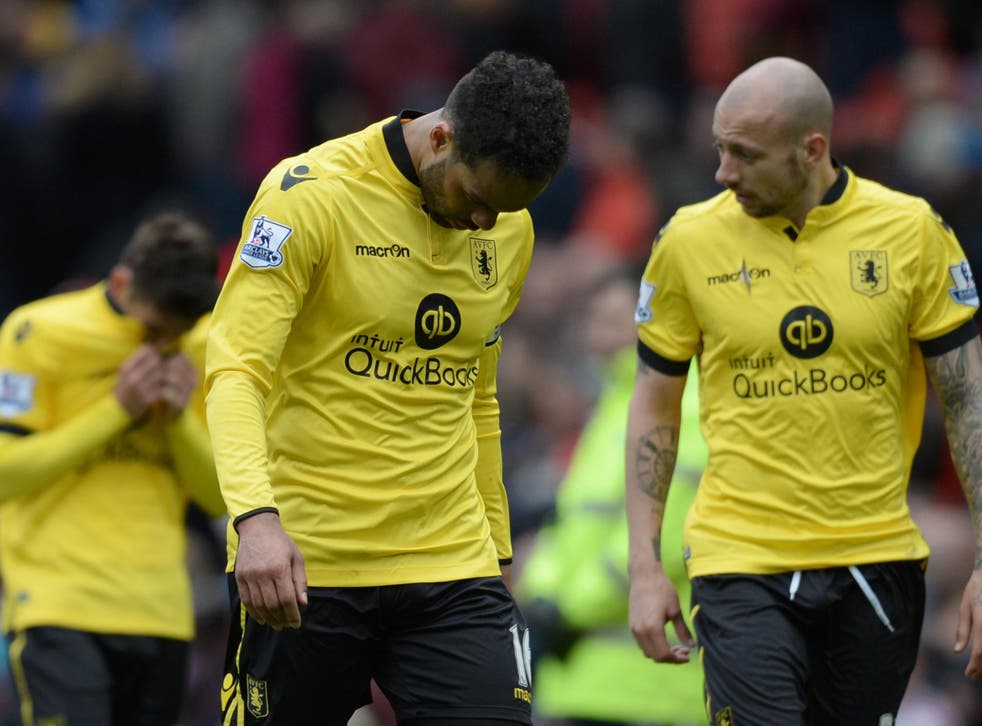 Joleon Lescott has angered Aston Villa supporters by calling relegation from the Premier League to the Championship a relief.
Villa were relegated from the English top-flight for the first time since 1987 after losing to Manchester United 1-0 on Saturday.
Marcus Rashford slotted home from Antonio Valencia's cross in the 32nd minute.
Although the Midlands club was effectively relegated for some time, the result finally ended Villa's ever-present status in the Premier League since its inception in 1992. Villa have lost nine games in a row, and a highly uninspiring performance against United typified the disappointing performances that have wrecked its season.
"We knew before the game what we had to do but coming to Old Trafford is never easy, no matter what situation you're in," Lescott told the BBC. "We showed a level of pride that there's probably not been enough of throughout the season.
"It's about results so regardless of how we played in patches today we are relegated … But now it's confirmed maybe it's a weight off the shoulders and we can give these fans what they deserve, some performances.
"Throughout the season we have given reasons for people to jump on us. It's part of football, we have to take that on the chin. It's a tough time at the minute. But at the back of our minds is next season to get promoted. I'm here for as long as Aston Villa want me."
Former Villa striker, lifelong fan of the club and Talksport commentator Stan Collymore said about Lescott's comments:
"Why is it a weight off the shoulders, Joleon? It should hang on your shoulders.
"There's the Villa staff, there's real weight on their shoulders, people are getting made redundant that have been there 20 years and don't know where the next pay cheque is going to come from."
Join our new commenting forum
Join thought-provoking conversations, follow other Independent readers and see their replies