Aston Villa v Arsenal: Arsene Wenger has 'no hesitation' in playing Alex Oxlade-Chamberlain but Aaron Ramsey is not ready yet
England winger had been out of action for five months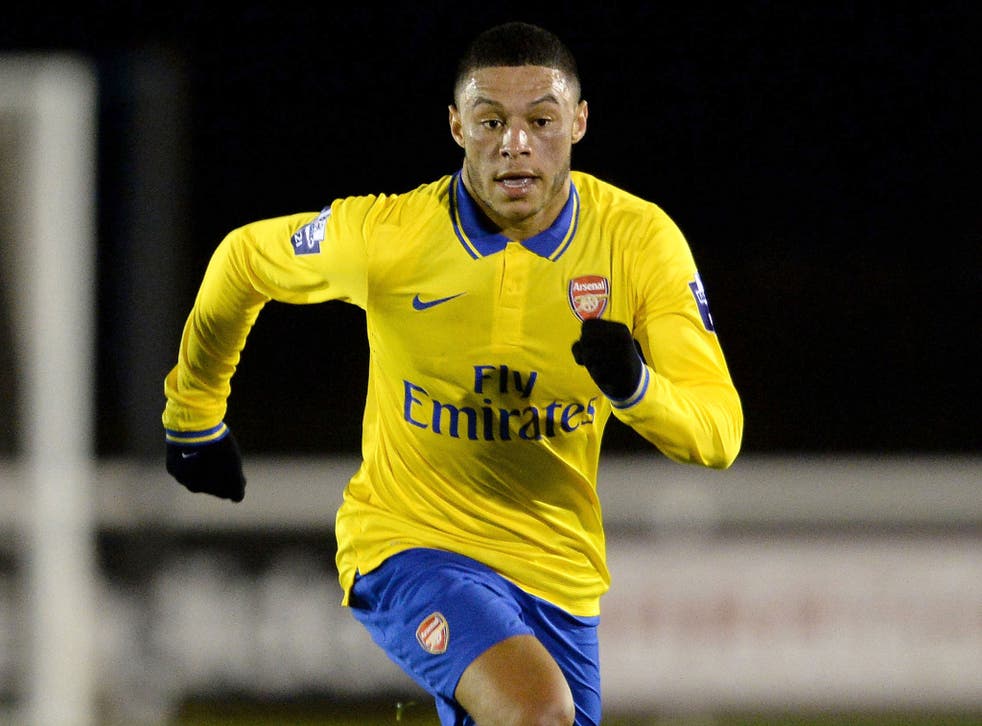 Arsenal manager Arsene Wenger says he would have "no hesitation" in playing Alex Oxlade-Chamberlain against Aston Villa on Monday night.
The 20-year-old winger made his comeback after five months out injured in Arsenal's Under-21  victory at Fulham on Thursday night, completing 48 minutes in the 1-0 win.
Oxlade-Chamberlain had been sidelined since the opening day of the season, when he injured his posterior cruciate ligament in the 3-1 defeat by Monday's opponents, Aston Villa.
"I wouldn't have any hesitation on playing Oxlade-Chamberlain against Aston Villa," Wenger told reporters.
"What is most important is that he played last night [for Under-21s] and did well."
Oxlade-Chamberlain's return will be a welcome boost for the Premier league leaders, with Theo Walcott out for the remainder of the season after damaging knee ligaments in the Gunners' 2-0 FA Cup win over Tottenham Hotspur last weekend. Wenger expressed his shock at the severity of the injury, which has forced the 24-year-old to miss six months of action, ruling him out of the World Cup finals in Brazil, and said they did not think it was going to be as bad as it was.
"It  was the  was a big shock for Theo because none of us expected such a bad injury after the game," Wenger said.
"Theo will fight to comeback and he is strong mentally. He's had a lot to handle in his career."
Monday's match at Villa Park will come to soon for Aaron Ramsey, but Wenger claims the midfielder is close to a return from the thigh injury which he sustained against West Ham on Boxing Day, but left-back Kieran Gibbs (calf) has a chance of featuring.
"Ramsey will not make it," Wenger revealed. "Gibbs has a little chance."
Olivier Giroud is set to start after missing the club's last two matches, but Nicklas Bendtner (ankle) will be out until "the end of January".
Join our new commenting forum
Join thought-provoking conversations, follow other Independent readers and see their replies