BT to show Premier League football matches for free
Broadcaster challenges BSkyB by offering new channels at no extra cost to broadband customers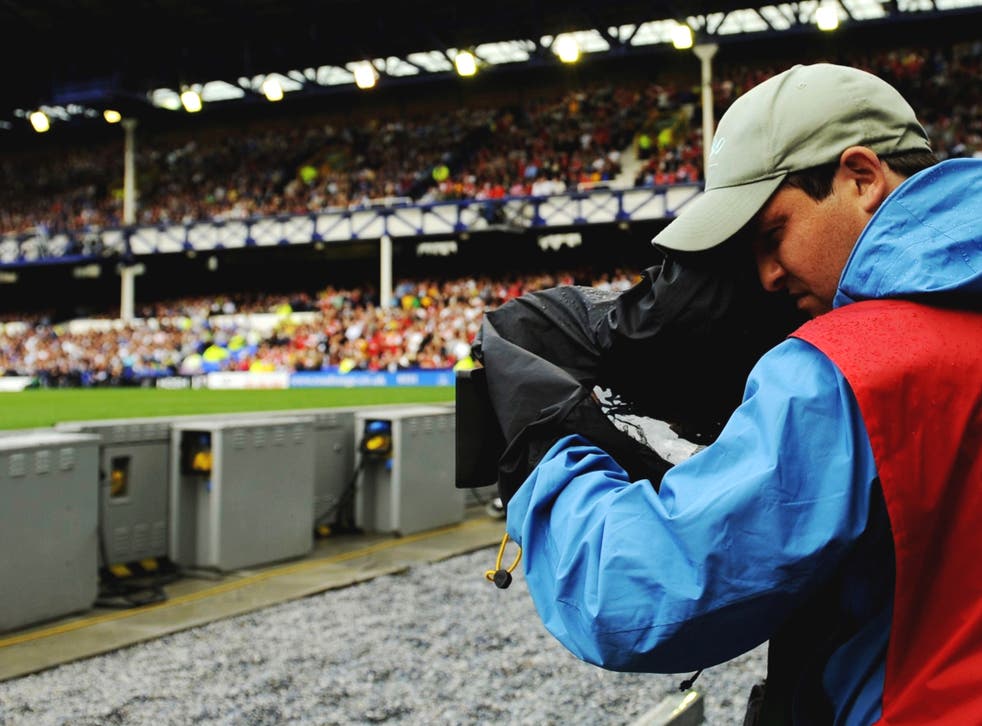 BT Sport has announced that its new channels will be available at no extra cost to BT broadband customers, ensuring millions of football fans will be able to watch Premier League games for free online from next season.
It will be the first time that weekly live matches from the Barclays Premier League will be free to watch. More than five million homes already take their broadband from BT.
BT's has emerged as a serious challenger to BSkyB for sports rights. The telecommunications giant recently acquired ESPN's UK and Ireland TV channels business.
The broadcaster will have live coverage of 38 Premier League matches from next season. Viewers will also be able to watch the FA Cup, Scottish Premier League and Europa League. There will also be live football from Germany, France, Italy and Brazil on the three channels – BT Sport 1, BT Sport 2 and ESPN. Live rugby matches from the Aviva Premiership, women's tennis matches, MotoGP races and UFC fights will also be available on the new channels.
BT hopes to increase its share of the 20 million plus homes in the UK who already have broadband and aims to entice those who have not yet switched over to the broadband.
New broadband customers who pay £15 a month for "superfast" fibre-optic service or £10 a month for the "copper wire" version will get access to live broadcasts of England's top flight. Sky subscribers pay £42.50 a month to watch 116 games.
BT chief executive Ian Livingstone says the move is aimed at increasing the number of households which subscribe to sports channels.
He said: "UK Sports fans have had a rough deal for too long. Many have been priced out of the market but we will change this by giving away BT Sport for free with our broadband. Sports fans are the winners today.
"BT is the home of broadband so the fight for customers will now take place on our own turf. BT Sport will complement our world class fibre network. Customers don't have to take BT Infinity to get BT Sport but we are encouraging them to move onto fibre broadband so they can enjoy the best of both worlds."
Join our new commenting forum
Join thought-provoking conversations, follow other Independent readers and see their replies