Can Arsenal win the Premier League? Is Raheem Sterling the answer to Man City's problems? Can anything stop Chelsea?
Can City's new £49m man turn them into title challengers? Who will get relegated? Falcao's not actually any good, is he? Jack Pitt-Brooke has all the answers to the biggest issues ahead of the start of the Premier League season this weekend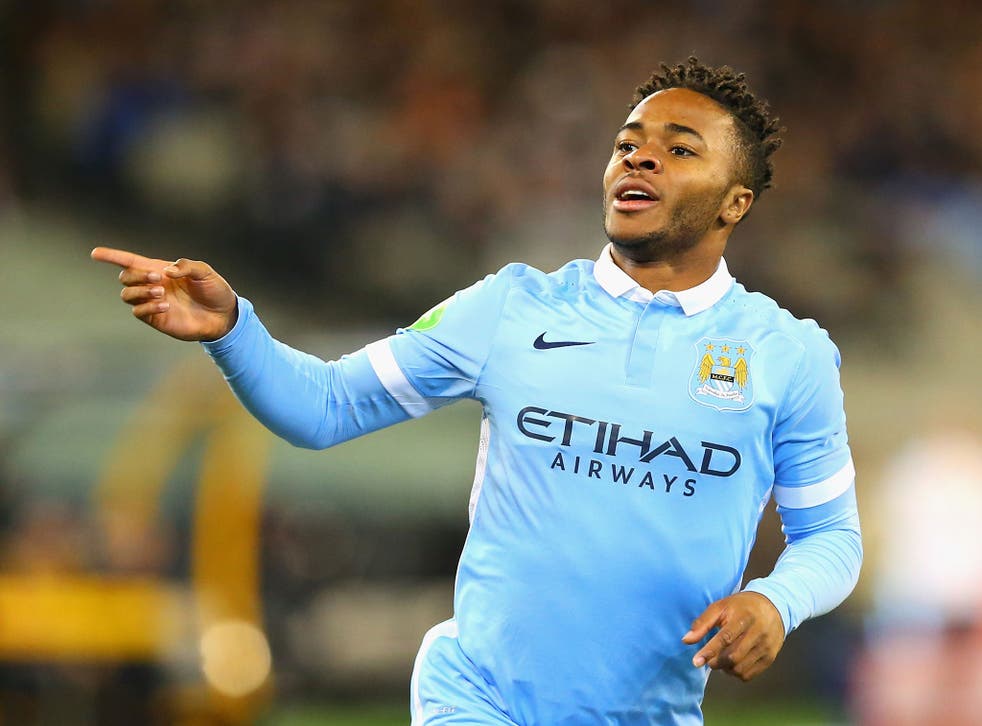 Does Raheem Sterling answer all of Manchester City's issues?
There are plenty of problems that Raheem Sterling has solved for Manchester City simply by signing for them: namely their lack of pace, youth, and English players. That is why they paid £49m for him and gave him a £47m contract. He will certainly improve City quickly. But other questions are left unanswered: who is the best partner for Vincent Kompany in defence? Where is the incision from out wide when all four full-backs are in their thirties? What is Fernando meant to be doing? Sterling is good but he can't do everything.
Can Arsenal win the title with Olivier Giroud up front?
When Thierry Henry said last season that Arsenal needed a "top, top striker" to win the league, he reopened the longest-running debate in north London: can you win the title with a striker who is good but not great? Giroud has been an admirable servant over the past three years, and a bargain at £10m. But his big-game record suggests that he will never be on the level of strikers who win you titles: Diego Costa, Sergio Aguero, Robin van Persie. Arsenal are an efficient, experienced unit. It remains to be seen if their spearhead is sharp enough.
Have Manchester United finally found their centre?
The empty space in United's midfield has been the difference between them and the very best of England and Europe for the past few years.
They have been too old and too slow for too long, overtaken by Manchester City and Chelsea. This may now have changed. The same-day deals for Morgan Schneiderlin and Bastian Schweinsteiger – both experienced, powerful, authoritative players – should fill that gap. Combined with Michael Carrick and Ander Herrera, they should finally have the numbers and the quality to control games against the best. The onus is on manager Louis van Gaal to find a way to make it work.
Can anything stop Chelsea?
After the drama of 2013-14, last season's title race was one of the weakest in years. Chelsea were so far ahead of the competition in every meaningful way that it was barely a contest. Unless Arsenal or the Manchester teams improve beyond expectation, the likeliest challenge to Chelsea retaining the title will be internal. What if John Terry's age catches up with his body? Even pairing Gary Cahill and John Stones would not be the same. What if Diego Costa's hamstrings and temperament cost him games – very plausibly – and Radamel Falcao is no sharper than he was last season?
Club-by-club guide to the 2015-16 season

Show all 20
Have Liverpool worked out their route to goal again?
As Brendan Rodgers was not averse to telling people last season, Liverpool had lost almost 60 goals from their side that nearly won the title in 2014. That, in short, explained their slip from thrilling second place to dismal sixth. This summer Liverpool have gone out to buy those goals back.
Roberto Firmino is a talented but expensive attacking midfielder signed for £29m from Hoffenheim. Danny Ings is a lively player who is completely untested at the top level. And Christian Benteke, who scored a wonder-goal on his debut on Sunday and will wear the fabled No 9 shirt, is an excellent battering ram for an average team. Whether he can adjust to lead the line for Liverpool – and whether the team can adjust to him – may decide Rodgers' future.
Can Everton rediscover their cut and thrust?
The depressing thing watching Everton last season, as they slipped from a side threatening the Champions League spots to one threatened by relegation, was the slowness of it all. The pace and spark of the previous season had dissipated and they were playing boring, sedate, predictable football.
So Roberto Martinez has brought Gerard Deulofeu back from Barcelona, and picked up Tom Cleverley – whom he managed at Wigan Athletic – on a free transfer. Those two should liven up the team, as should the freshness that comes with not having to fly off to play in the Europa League every Thursday evening. But is that the whole solution, or will last year's defensive problems hold them back?
Will this summer's new signings fit in quickly?
Stoke City's growth under Mark Hughes has been a pleasure to watch but they now have the potential for more after signing Ibrahim Afellay, once the most exciting young winger in Europe, from Barcelona.
Afellay came on in the 2011 Champions League final – as did his Stoke team-mate Bojan Krkic – and if he can rediscover the form of his early twenties will be a thrilling purchase.
Swansea City's recruitment of André Ayew from Marseilles is almost as much of a coup, as is West Ham signing Dimitri Payet from the same club. Premier League TV riches allow mid-table clubs to sign top players, and the league must hope they fit in fast.
Is Palace's Yohan Cabaye the player he used to be?
The Frenchman was one of the best midfielders in the Premier League during his first two years at Newcastle, before his head was turned by interest from bigger clubs.
It still feels faintly implausible that he should now be playing for Crystal Palace, who were rescued from the brink just five years ago. And yet this season he will be bringing his delightful free-kicks, his incisive passing and his agricultural tackling to Selhurst Park. He could have stayed on the Paris Saint-Germain bench but he is clearly committed to playing football with Euro 2016 on home soil around the corner. If he can reach the level of 2012, Palace could be quite a side this year.
How damaging will the Europa League be?
The evidence is undeniable: participation in the Europa League impedes Premier League form. Look at Everton last year, Newcastle United in 2012-13 or Tottenham Hotspur almost every year. This year there are four English participants – provided West Ham United scrape into the play-off round – which could distort the top half of the league table. For Southampton and West Ham, there is a novelty about being in Europe which should engender more enthusiasm, and they may well accept the rough with the smooth, even if it means it will be difficult for them to qualify again next season. For Spurs, though, the novelty has gone, and it is likely to be another long, hard slog.
Will any of the three promoted teams survive?
The eternal question for promoted teams is whether to stick or twist. Last season, Burnley kept the team that took them out of the Championship but it was not quite enough. Queen's Park Rangers, over the years, have signed too many players and it has not worked either.
This year, there are competing approaches. Norwich City have stuck with last season's side – itself not very different from the one that came down the previous year. Watford have signed a whole new team. Bournemouth have made a few clever additions to last year's miracle workers. But which combination, if any, will scrape together 38 points? We'll see – that's what makes this league so much fun to watch.
Join our new commenting forum
Join thought-provoking conversations, follow other Independent readers and see their replies