Chelsea manager Jose Mourinho is 'begging for the sack', claims former Liverpool midfielder Dietmar Hamann
Hamann feels that Mourinho's treatment of his own players has gone beyond trying to draw a response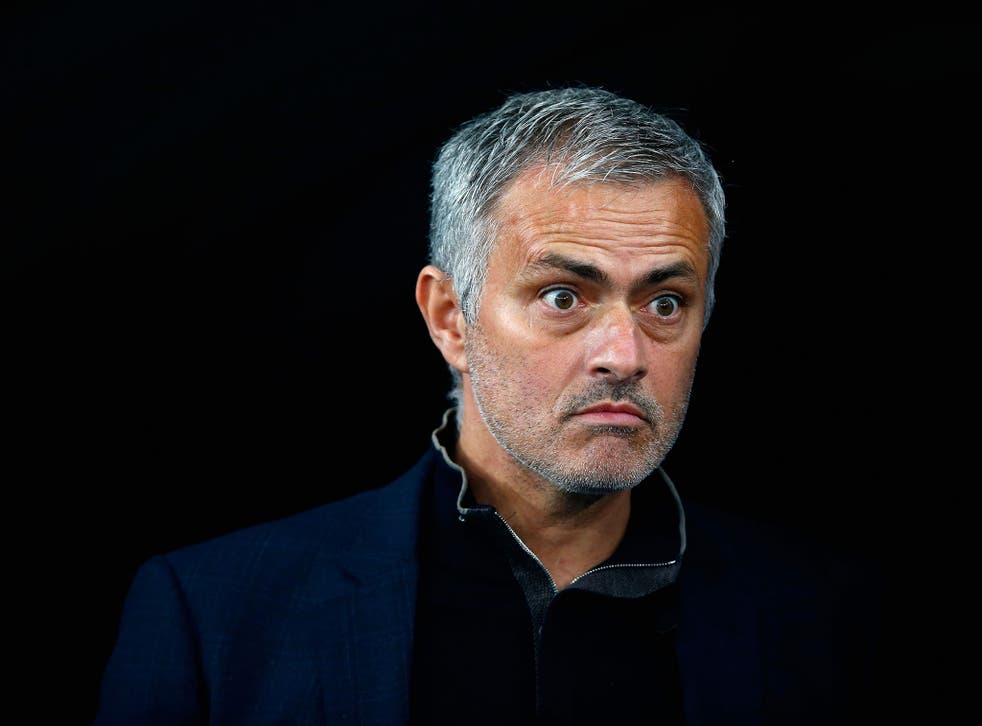 Chelsea manager Jose Mourinho's recent behaviour is due to him "begging for the sack", according to former Liverpool midfielder Dietman Hamann.
The 42-year-old German believes that Mourinho appears to be falling out with his own players too often this season and his treatment of key members of the squad – such as John Terry and Eden Hazard – has fallen short of what is required in the Premier League.
Mourinho's first major decision came in the early defeat to Manchester City where he dropped Terry to the bench, and the likes of Nemanja Matic and Ramires have also been dropped from the side when deemed to have underperformed.
Most recently, it was the turn of last season's Player of the Season in Hazard to sit on the replacements' bench as the Belgian was left out of the side that beat Aston Villa last weekend. Mourinho elected to bring Hazard on in the 89th minute, and Hamann believes it was a decision taken to "humiliate and embarrass him" rather than trigger a response.
"Some of the stuff he [Mourinho] is coming out with at the moment and over recent weeks is not far from a meltdown. It's John Carver-esque," Hamann said on TalkSport.
"I don't know what's going on with the owner and what the circumstances are, but to me at times it looks like he's begging for the sack.
"The thing that worries me about Chelsea is that he seems to be falling out with all the players. If you want to get a reaction from a player and you put him on the bench like he did with [Eden] Hazard the other day, it's not a problem. But you don't bring him on in the 89th minute to humiliate him and embarrass him even further.
"And he's done it with most of the players. [Branislav] Ivanovic has been labelled as a player who hasn't performed this season, which may be true, but if you do it with one or two players to get a reaction that's fair enough, but I think he has done it to most of them now."
Chelsea vs Dynamo Kiev ratings

Show all 12
Hamann believes that some of the decisions Mourinho has taken will have been an effort to draw a response out of those that have been in the Chelsea first-team for some time, but he adds that Mourinho has gone too far in his treatment of them – especially with his captain Terry.
"If you want to be successful, come Saturday, Mourinho can't score the goals. You need your players, your main players, on board," added Hamann.
"John Terry was humiliated after the Manchester City game when Mourinho said, 'I've backed him through thick and thin and I can do whatever I want with him'. No, no, he's not an it, he's a player who has been the heart of that Chelsea team for the past 15 years."
Mourinho has already been given a vote of confidence from the Chelsea owner, Roman Abramovich, which comes as the Russian's first in his 12 years of owning the club. The Blues' poor start to the season has resulted in Chelsea being left behind by their title rivals, while matters in Europe have not fared much better following a draw and a defeat in their opening three matches.
It's led Hamann to believe that some players in the Chelsea squad would be happy to see Mourinho leave Stamford Bridge, and his claim comes just a week after it was claimed that the Portuguese had lost the dressing.
"If I look into the Chelsea dressing room now, do I think the majority of players would like to see the back of him? Yes, I think they would," added Hamann.
"He's upset everybody for no reason. Things have not been going well but it's still early in the season. They've made a good start in the Champions League, and in the Premier League there is a long way to go. Can they win the league from where they are? It will be very tough, but it's early doors and you can't treat top class players like that."
Join our new commenting forum
Join thought-provoking conversations, follow other Independent readers and see their replies