Chelsea news: Eden Hazard allegedly 'still drunk' when scoring hat-trick on final Lille appearance
Former teammate Rio Mavuba said Hazard had not slept before the game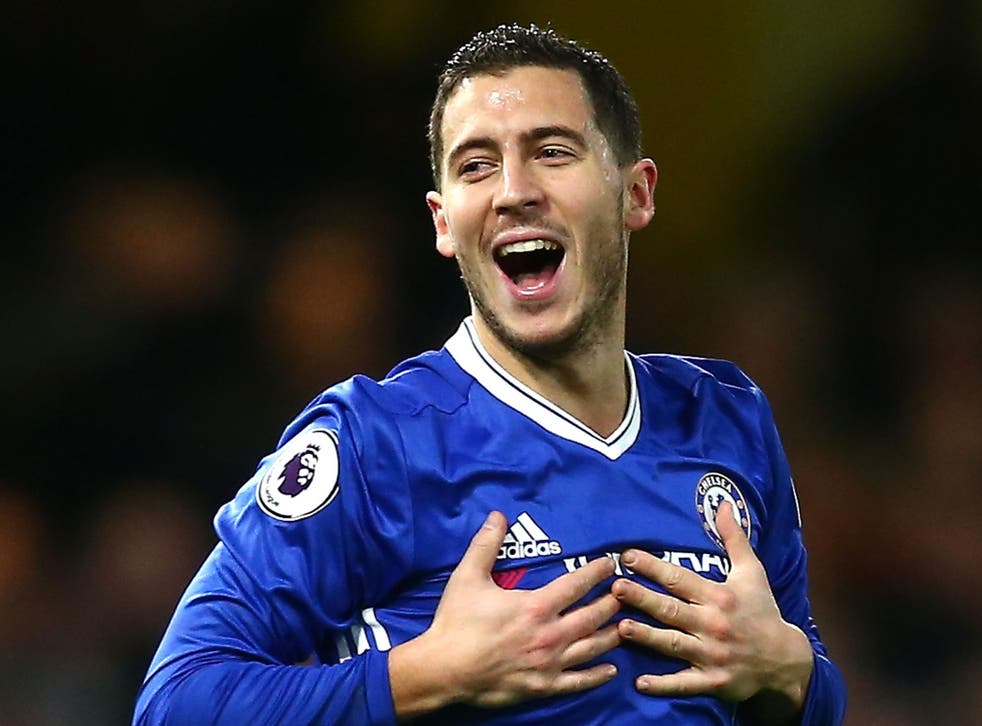 Eden Hazard has been accused of scoring a hat-trick for Lille while "still drunk" from the night before, during his final game before joining Chelsea.
According to Hazard's former Lille teammate Rio Mavuba, the Belgian had allegedly not even slept the night before the 4-1 victory over Nancy in the final match of the season.
Hazard and some of the Lille squad – which that season featured the likes of Joe Cole, Dimitri Payet and Mathieu Debuchy – had gone out for a few drinks the night before the game, with the 25-year-old's move to Stamford Bridge all-but complete.
And Mavuba said that as they could not improve or worsen their final Ligue 1 standing, the players decided to organise a going-away party for Hazard.
Mavuba said: "We were certain to finish third and we were facing Nancy the following day.
"It was Eden Hazard's last match with Lille and he wanted to organise a little something.
"We decided to go have a little drink. A little drink that dragged on somewhat. The following morning, Eden was still drunk. That evening against Nancy, not even with 30 minutes played, Eden had already bagged a hat-trick.
"The guy had not even slept, he drank for the entire night and he put away a hat-trick in 30 minutes. We all looked at each other, we told ourselves that this guy was the real deal."
Hazard has since won the PFA Player of the Year with the Blues and is on course to repeat that this season with his performances making him one of the stand-out players in the Premier League so far.
Join our new commenting forum
Join thought-provoking conversations, follow other Independent readers and see their replies