Chelsea transfer news: Cesc Fabregas 'considers' Chelsea exit after being left on the bench against West Ham
The Spaniard was forced to watch from the side in Monday's night clash against West Ham and reports have now linked him with a move away from Stamford Bridge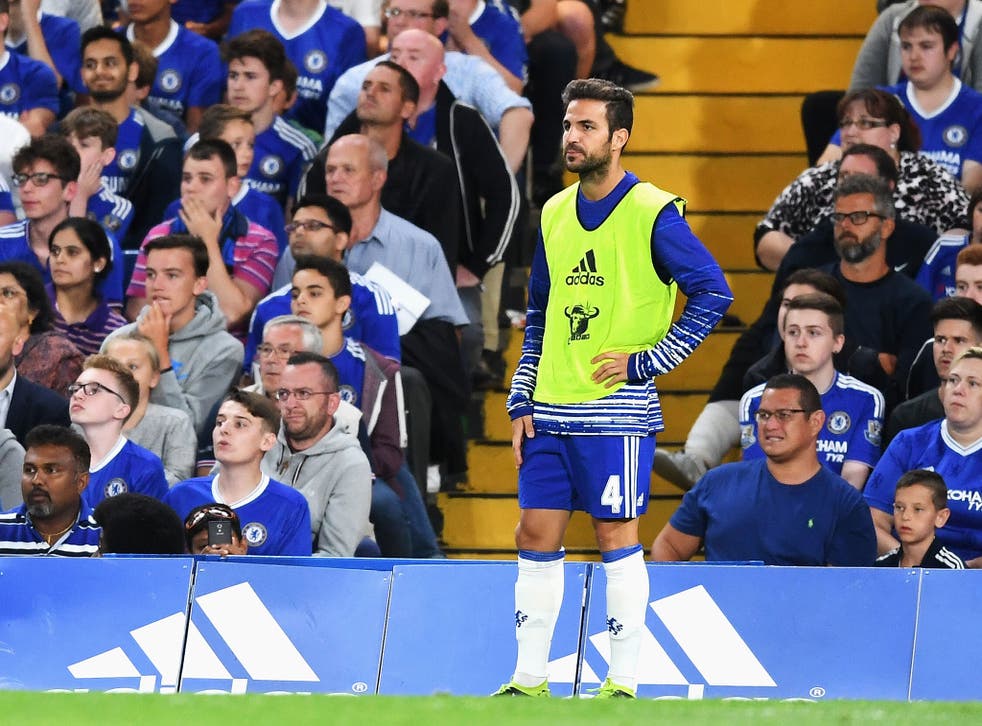 Cesc Fabregas has been linked with a move away from Stamford Bridge after being left out of Chelsea's Premier League opener against West Ham on Monday night.
The Blues playmaker was forced to watch from the side-line as his side grabbed a late winner, courtesy of Diego Costa, to take all three points.
Reports from Spanish newspaper Sport have claimed that Fabregas is now contemplating whether to remain at the west London club with his place in the side under serious threat.
Sport has suggested that the player's representatives have already made direct contact with Real Madrid president Florentino Perez in an effort to instigate a shock transfer to the Bernabeu.
The Spaniard has also been linked to Juventus as the Italian champions set about finding a replacement to Paul Pogba.
But Chelsea boss Antonio Conte has insisted that Fabregas' future lies with the club.
"Cesc is Chelsea's player, and I'm happy about him, with his attitude and behaviour," he said.
"He must know from before that when we are a great team like Chelsea it can happen that I have to take a decision before the game to choose a starting XI.
"That can happen that Fabregas is not in the starting XI, but it can happen for all the players. It's important to see always the right attitude. Because we must fight this season and it's important to stay together in every situation.
"But then the shape can improve and can change all the situations. Now I took this decision but the next game I can change or not.
"When a coach takes this decision there is always a reason but I prefer to keep this to myself.
"But I repeat I don't see any problem and I'm very happy to have these players, to train these players."
Fabregas still has three years left on his current contract at the Blues but is now one of many midfield options for Chelsea.
He made 49 appearances for the the club last season, scoring six times and providing nine assists.
Join our new commenting forum
Join thought-provoking conversations, follow other Independent readers and see their replies