Chelsea v Manchester United: Optimistic David Moyes still refuses to write off title
'We've got to believe there's still a chance,' insists the United manager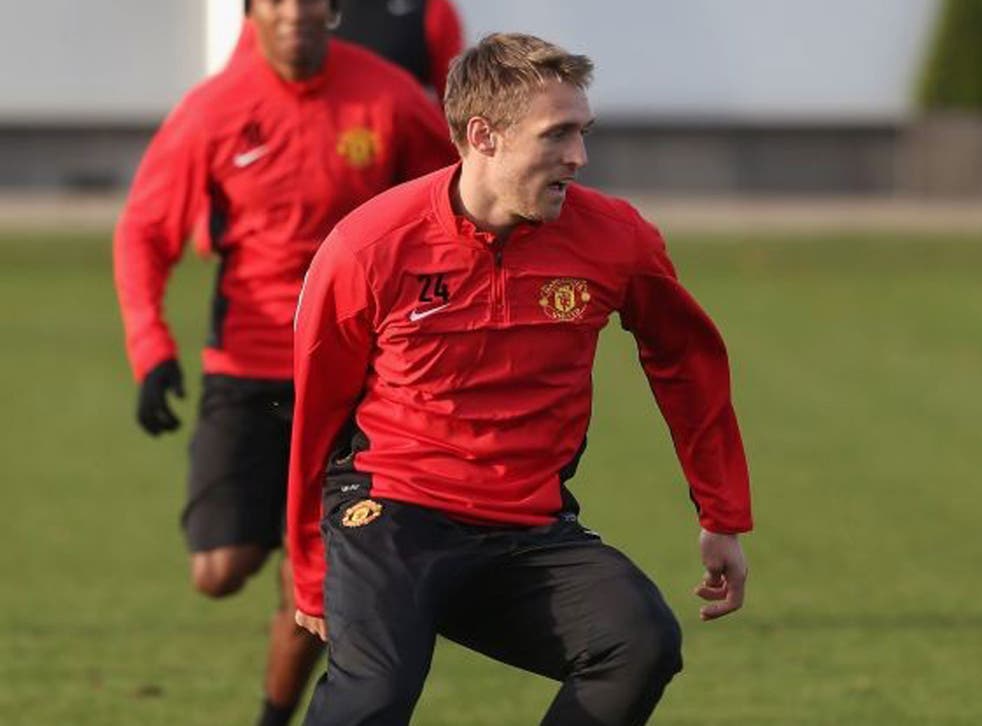 Today at Stamford Bridge brings just the kind of occasion that would have had David Moyes licking his lips in anticipation when he began planning his first campaign as Manchester United manager. "I was looking forward to all these games," said Moyes on Friday of the crunch contests that help decide the destiny of the big prizes.
For Moyes the first such test came against Chelsea in his opening fixture at Old Trafford – it was a tight, scoreless draw and nobody would have foreseen then that by the time these teams met again, the champions would lie seventh in the Premier League table and be needing a victory less for their title challenge than to stay on the coat-tails of Liverpool, Everton and Tottenham in the pursuit of fourth place. If United lose to Chelsea, they will end the weekend 14 points off top spot. "We've got a long way to go to have any real chance of catching them but we've got to believe there's still a chance," said Moyes. "And we have to try and do a bit about it."
The bit United must do is start beating the teams above them. Moyes may argue they are still the biggest club in the world but, post-Fergie, nobody fears them and in a mini-league compiled from results of games between the top seven, they sit bottom with five points from a possible 21. There have been defeats at Manchester City and Liverpool, and at home to Everton and Tottenham. "Well, I wasn't disappointed with the Arsenal result at home [a 1-0 win]" was Moyes' prickly response when asked about this record, but results tell their own story.
Moyes has been taken back by the rush of schadenfreude at United's struggles and, as recent trips abroad reminded him, there is no hiding place. It is a global thing, he said. "Everywhere I go, people know the Manchester United manager," he said. The scrutiny is intense and where he warrants some sympathy is that this transitional season has coincided with strong campaigns by so many rival teams.
It could take a record points tally even to secure fourth place – Everton are the first team in Premier League history to have accumulated 41 points after 21 games yet not be in the top four.
"At the moment, the teams to beat are Manchester City, Chelsea and Arsenal," Moyes reflected. "Liverpool are having a really good season, Everton are having a terrific season."
Nobody would say the same of United, yet they have actually won five of their last six League games and Moyes can see the cavalry – Wayne Rooney and Robin van Persie – coming around the corner.
Though missing today, Rooney was back running at the training ground on Friday and Moyes expects to have Van Persie, sidelined since 10 December, in training tomorrow. "I'm hoping that they're not too far away," he said.
The return of Darren Fletcher after a year out because of ulcerative colitis is further cause for optimism. The Scotland midfielder made his second start since his comeback in last week's home win over Swansea and Moyes spoke appreciatively of his impact.
"He's over his illness and actually the bits I've seen of him, I didn't recognise how good a player Darren Fletcher was at times," he said. "He's come in and given us another midfielder, I think he's played as well as anybody."
It has been a long road back for Fletcher after a pre-season where he could not play any football. "He had to go through another couple of operations at the start of the season," Moyes explained. "He was doing a bit of training but [then] had another operation he had to have before he could be playing again."
The presence of the 29-year-old on the Stamford Bridge pitch today would be a welcome sight not just for sentimental reasons. "He's also a big-game player in my eyes because I look at him and think 'you're not flustered, you're not too nervous or excitable about anything'. He's got that experience." Given United's big-game failings this season, it is no wonder Moyes is so glad to have him back.
Chelsea v Manchester United is on Sky Sports 1 today, kick-off 4pm
Join our new commenting forum
Join thought-provoking conversations, follow other Independent readers and see their replies