Chelsea v Manchester United: Robin van Persie reveals his faith in 'leading man' David Moyes
United travel to Stamford Bridge on Sunday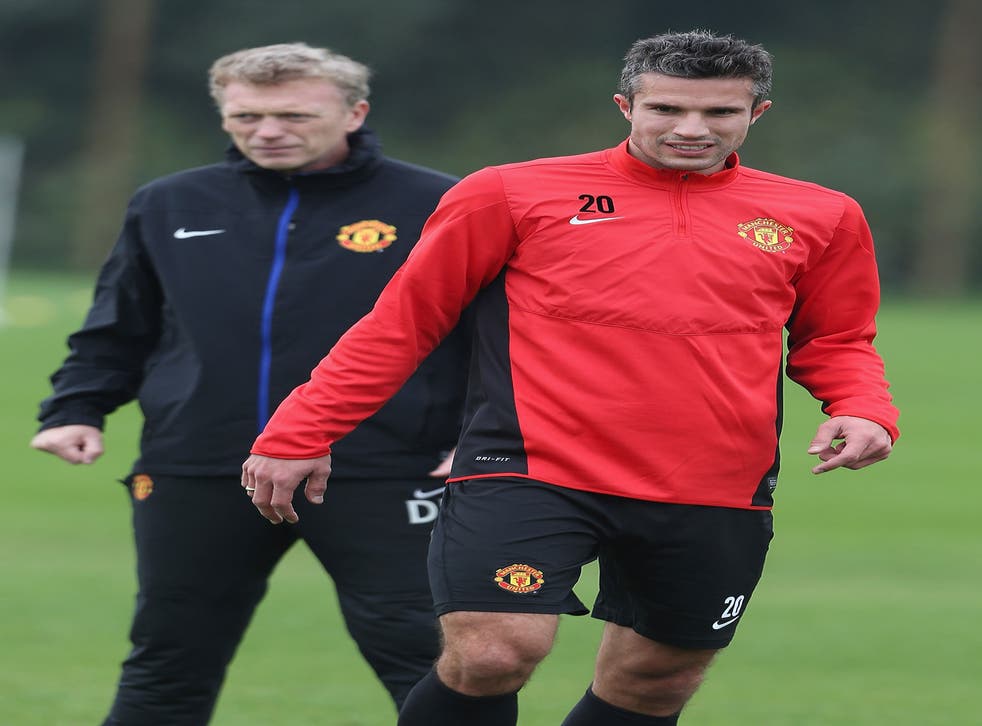 The Manchester United striker Robin van Persie has described David Moyes as "our leading man" and, in his strongest affirmation of faith in the manager, has declared that he will change the club's fortunes.
Moyes has repeatedly denied that there is any problem between himself and the Dutchman, who is still not back in training after dropping out of the side with a thigh injury. The striker's comments look to affirm the notion that all is right with their relationship.
Moyes took a small step in getting his squad how he wants it when Anderson flew to Tuscany at the start of a loan move to Fiorentina, while Marouane Fellaini, who has a wrist injury, began light training without the ball.
"Moyes needs time; he's new," said Van Persie. "The manager is our leading man and he will change things around. We lost too many points this year, but we are doing everything we can to change that."
He revealed that Moyes was surprised when United's players refused to get too carried away following the 2-0 win over Wigan Athletic in August's Community Shield game. "We are used to winning," said Van Persie. "If you win, it's a normal day at the office. After the Community Shield win, none of the players really celebrated, as it was the way things were."
Van Persie told Uefa's Champions magazine that Wayne Rooney – who is also expected to miss Sunday's match at Chelsea – has made him a better player.
"We realise that we are stronger when we are playing together, as a partnership,' he said. "You are always stronger, in any sport, in life, when you are doing stuff together. With a player of Wayne's calibre, we can go from strength to strength, and we can become even better. One game he will score a couple, the next game I will score a couple. It is important that this partnership is becoming even stronger."
Join our new commenting forum
Join thought-provoking conversations, follow other Independent readers and see their replies