Chelsea v Manchester United: United are still the greatest, says Moyes
Moyes believes his side remain the biggest club in the world despite sitting in seventh, 14 points off leaders Arsenal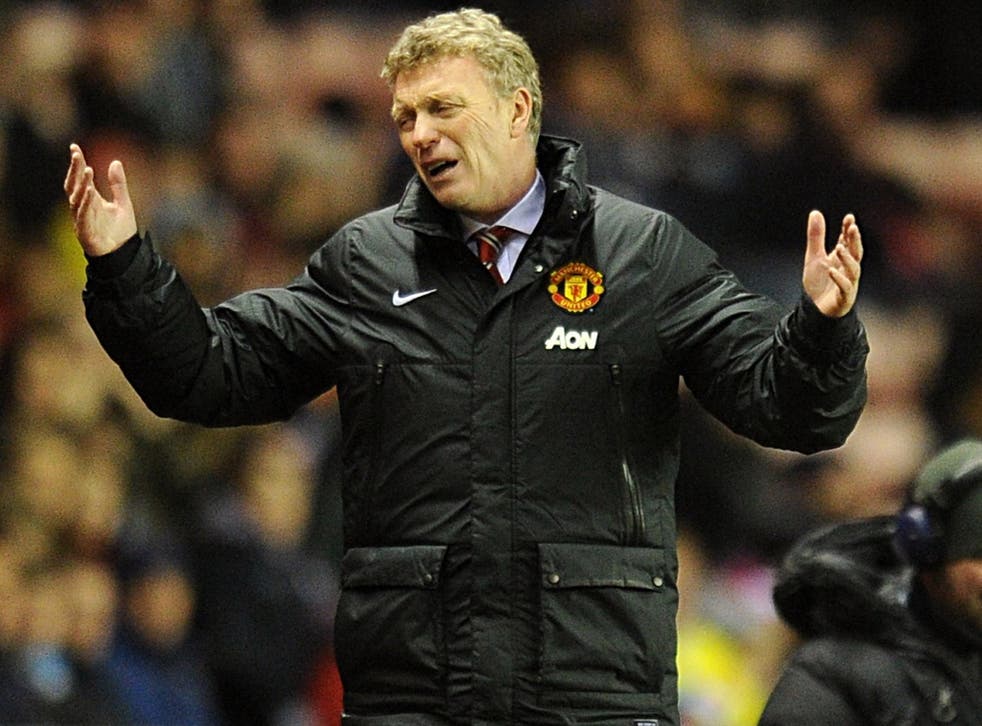 Manchester United go into Sunday's vital match at Chelsea with manager David Moyes insisting they are still the biggest football club in the world .
United sit seventh in the Premier League, face a scramble for Champions' League qualification, and their share price has dropped 16 per cent since Sir Alex Ferguson retired, but a defiant Moyes (below) said: "Manchester United are not only the biggest club in this country but the biggest club in the world. Some of the results have not been what you want but I wouldn't say the aura is fading; in fact I think the opposite."
The manager downplayed suggestions that United, after a frustrating summer transfer window, risk missing out on other future targets. "The amount of big players wanting to join Manchester United is incredible," said Moyes, who was spotted watching games in Italy and France last week. "Players are not looking at the share price. What they are looking at is the football club and what it stands for. It is renowned throughout the world, wherever you go, and I don't see that [changing] at all."
United visit Stamford Bridge 14 points behind the leaders, Arsenal, and needing to improve on a miserable record against the teams above them – in seven matches against the top six they have won just once. Another loss this afternoon would almost certainly deal a fatal blow to their fading hopes of retaining their crown.
Follow all of the latest news and updates from the match at Stamford Bridge here
Meanwhile, Chelsea have completed the sale of Belgian midfielder Kevin de Bruyne to German club Wolfsburg for around £16m.
Join our new commenting forum
Join thought-provoking conversations, follow other Independent readers and see their replies