Chelsea v Manchester United: Wayne Rooney and Robin van Persie ruled out of Premier League clash
David Moyes' two biggest threats are sidelined for the match at Stamford Bridge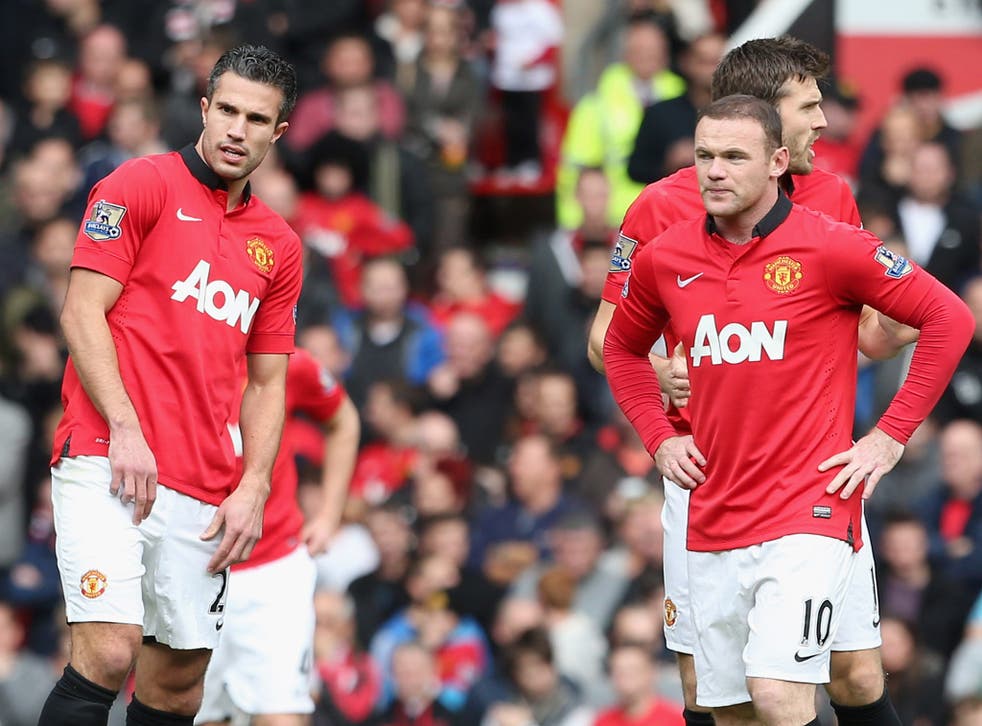 Manchester United manager David Moyes has ruled Wayne Rooney and Robin van Persie out of Sunday's Premier League trip to Chelsea.
Rooney has still not recovered from a groin injury, while Van Persie has been sidelined since the Champions League win over Shakhtar Donetsk in December after he suffered a thigh problem.
"Wayne is not ready for Chelsea," said Moyes
"He has been doing some running and has done some strengthening work around his groin. I have watched him running today. He looks well.
"Overall we are pleased. We hope we can get him back as soon as we can but we don't want to put a date on it."
Van Persie is slightly further behind in his recovery but with a blank weekend to follow Wednesday's Capital One Cup semi-final with Sunderland, there is a chance of both returning before very long.
"I am hoping Robin might be able to start training next week," said Moyes.
"We want to get him back on the grass. That would be a great boost for us. He is a really important player.
"We have missed both of them but they are getting closer."
Moyes also confirmed a loan deal was in place for midfielder Anderson to join Serie A outfit Fiorentina for the remainder of the campaign.
"He has not been able to get as many games as he would have hoped," said the Scot.
"This is a good opportunity at a good club in a good league. Hopefully he will get some benefit from that."
Moyes dismissed the significance of his weekend attendance at matches involving Juventus and Paris St Germain, claiming: "I just enjoy watching football all over the world.
"I am not always going to games to sign players. Sometimes it is for my own knowledge.
"I have done a bit of globetrotting in the last few days."
The weekend encounter at Stamford Bridge offers Moyes another chance to put one over on Jose Mourinho, the man it has been suggested was pipped to the United job by the Scot.
However, despite the temptation to put the pair at loggerheads, Moyes insists his respect for Mourinho is strong, even surviving Chelsea's public attempt to prise Rooney out of Old Trafford.
"We were never going to sell Wayne Rooney, so my relationship with Jose has been fine," said Moyes.
"I respect him for the success he has had and the way he has managed his clubs. He is one of the best modern day managers and might go on to be one of the greatest."
PA
Join our new commenting forum
Join thought-provoking conversations, follow other Independent readers and see their replies