Chelsea vs Manchester United: Jose Mourinho was engulfed by his own siege mentality tactics
Mourinho suffered his heaviest-ever Premier League defeat on his return to Stamford Bridge, the site of his greatest triumphs in English football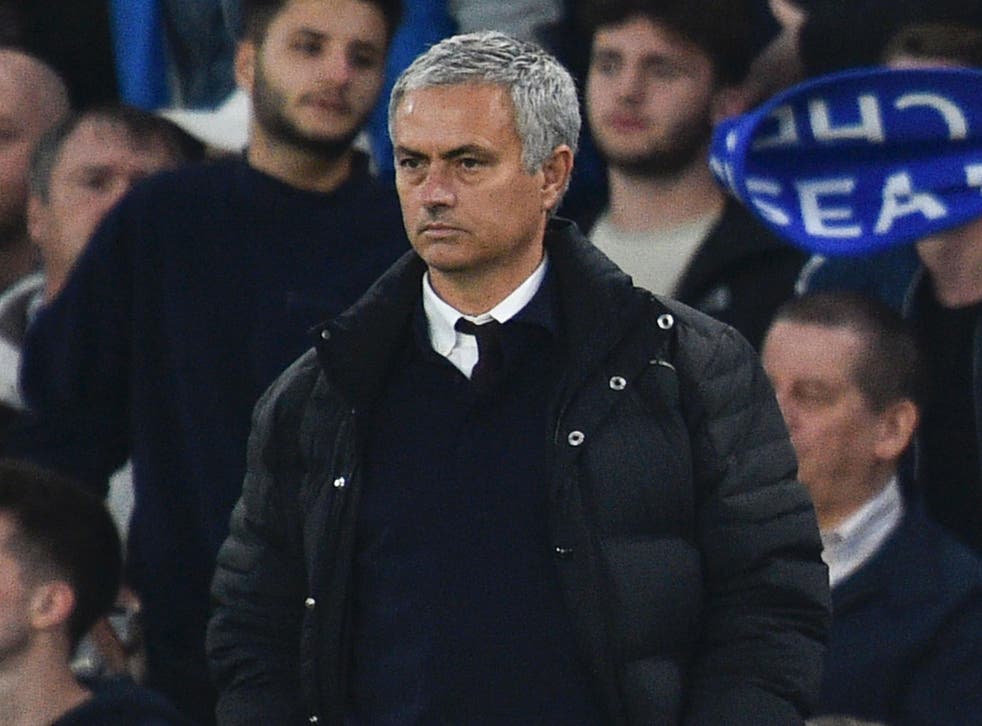 Here he was again. The dressing room he alienated. The owner that was "never his friend". 'The Return', as the broadcasters were calling it. And to make matters worse, Stamford Bridge's press box, packed with the 'Einsteins' he has derided for the past month, was hanging over his dugout. The away dugout. Jose Mourinho has often been accused of manufacturing a 'siege mentality' at the clubs which he manages but he had no need to do so this time. He was already surrounded.
One of his predecessors, Sir Alex Ferguson, once claimed in an address to a European Ryder Cup team that the key to getting the best out of elite sportsmen was making them feel 'comfortable'. Mourinho's career to date, his entire modus operandi, has been a refutation of that. The willingness to play on the back foot, the public dressing-downs, the intense personal relationships, healthy and unhealthy. He forces his players onto the same knife-edge that he lives on.
Coming into this match, amid reports of a 'mole' leaking team news to supporters and disgruntled summer signings, it was hard not to believe that Mourinho was dragging his Manchester United players into the cauldron with him, hoping their shared adversity would stir them to victory. Yet as soon as Chelsea scored the quickest goal of this Premier League season so far, a mere 30 seconds after Martin Atkinson's first whistle, he and his team wilted. There had not been time to start the engine, let alone park the bus.
It is often forgotten that Mourinho himself coined that phrase, 'parking the bus'. It was a slight on Jacques Santini's Tottenham Hotspur side after they eked out a point at Stamford Bridge in 2004. Santini's response, that it was merely "possible" that Mourinho would employ the same tactics when visiting a fellow title contender, now seems almost endearingly naïve.
Back then, however, the Portuguese was a cavalier figure. The idea that he would travel to Old Trafford, Highbury or Anfield and attack did not seem so outlandish. Now, his style is characterised by fear and that same fear was etched across the faces of his players from the opening minute of this 4-0 thrashing, Mourinho's heaviest-ever defeat in an English top-flight fixture.
Chelsea 4 Manchester United 0 player ratings

Show all 22
If Chris Smalling, who had a torrid afternoon at centre-back, ever looked to the touchline for inspiration, he would have only found a strangely muted manager, neutered by the occasion. Mourinho offered little by way of reaction to each lapse in concentration, misplaced pass or wayward effort on goal. The man who introduced himself to these shores by sprinting down a touchline was always within his technical area. He saw his goalkeeper beaten for a second, third and fourth time and still remained largely unmoved.
This manner contrasted with Antonio Conte's, whose gesticulations to the home crowd for more noise in the dying moments eventually tested Mourinho's temper. Having already heard several renditions of "you're not special anymore", he did not want further ridicule from the supporters who once adored him.
And yet even then, there was no immediate protest. No open confrontation, no gesturing of his own. He waited a few minutes until the final whistle, pulled his host to one side and politely, if firmly, whispered the complaint in his ear. It was as if, two hours earlier when he walked out onto the pitch, he realised he really was outnumbered. On Sunday, the ground Mourinho used to call home made him the perfect house guest.
Join our new commenting forum
Join thought-provoking conversations, follow other Independent readers and see their replies