Claudio Ranieri says Leicester believe 'it's a magical season' after win over Southampton
The Foxes extended their lead over Tottenham to seven points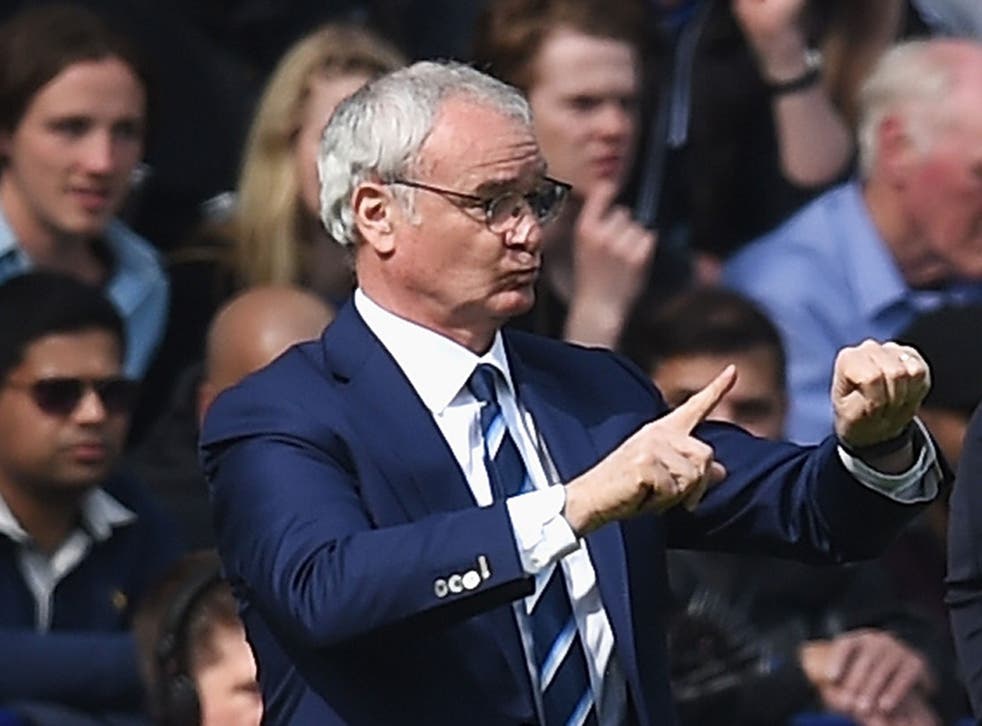 Claudio Ranieri revealed captain Wes Morgan overcame a virus in order to lead Leicester City to within twelve points of the Premier League title with the winning goal against Southampton.
Leicester moved seven points clear of second placed Tottenham with Morgan securing their fifth 1-0 victory in six games with a first-half header.
The goal was the Jamaica defender's first of the season, but it came after the 32-year-old returned from international duty with a bug, prompting him to claim following the game that he was 'quite ill' on Saturday.
Ranieri admitted, however, that Morgan's strength enabled him to overcome his ailments in time for him to carry his team to another crucial victory.
"He had a little cold," Ranieri said. "He's strong. The cold passed through him so many times.
"Wes is fantastic. He didn't have a holiday this season. He had the national team in July and he came back here, so I gave him some days off during the season because he needed them.
"But he came back on Friday. He had a cold, was tired, but he is a strong man and a good example for everybody.
"When he speaks, everyone listens to him. But everybody is a leader in my dressing room. Everybody knows what I want."
Despite the tension of the title run-in, Ranieri and his Leicester players continue to appear unfazed by the pressure which accompanies the final stage of the campaign.
And the Italian insists that his team can cope with the expectancy because of the 'magical' nature of their season.
"I'm very calm," Ranieri said. "We believe in what we are doing. We believe it's a magical season.
"We believe next season it will not be the same and so we try to do our best.
"I repeat: if another team is better than us, winning 3-0 or 4-0, we have to fight to win 1-0. For this reason, we want to be
"Today, we have a clean sheet and I'm so happy. The chairman is happy. Tomorrow it will be his birthday and we sang 'happy birthday' to him before the match.
"I asked the players to give him a good present, three points."
Leicester 1 Southampton 0

Show all 22
Ranieri continued: "Look, we are very close to achieving the Champions League. That's it. That's it.
"Another two or three weeks, we'll be in the Champions League. Sure.
"What is important is how we react, how we play. That's what I want from them. When they give me everything, their heart and soul, I'm happy."
Join our new commenting forum
Join thought-provoking conversations, follow other Independent readers and see their replies