Daniel Sturridge: Liverpool striker confirms he is happy at Anfield and ready to play under Jurgen Klopp
Sturridge's future was the subject of much conjecture during his prolonged injury period earlier this season
Mark Critchley
Wednesday 24 February 2016 15:57 Comments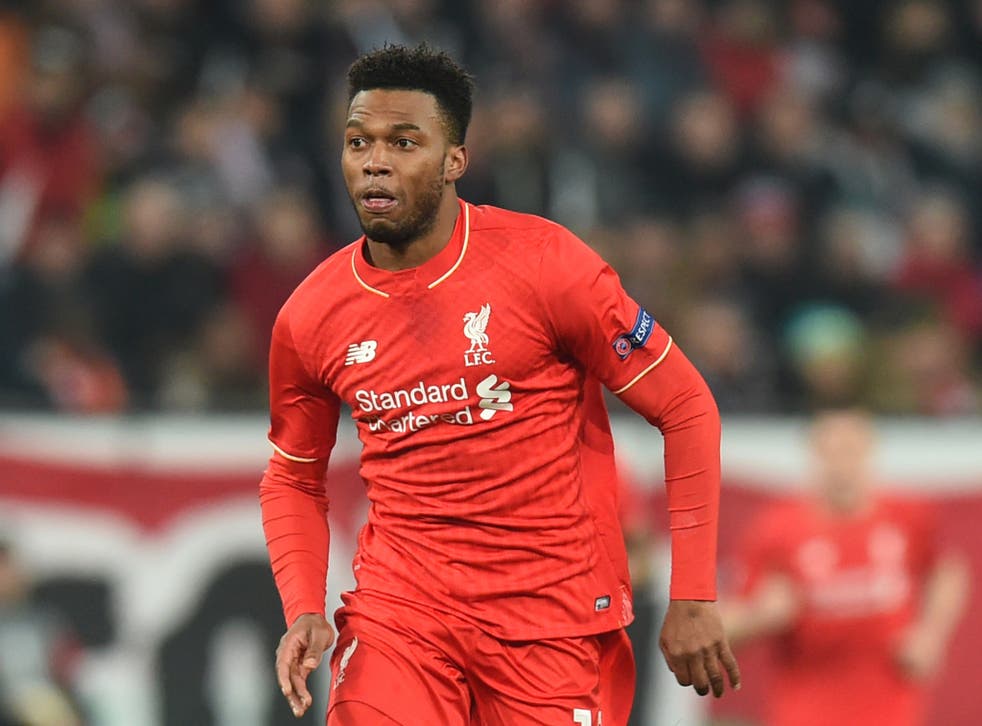 Daniel Sturridge has confirmed that he is happy at Liverpool and rubbished speculation suggesting he did not want to play for the club.
The England international was speaking alongside manager Jurgen Klopp ahead of the Europa League round-of-32 second leg against Augsburg at Anfield on Thursday.
Sturridge's future was the subject of much conjecture during his prolonged injury period earlier this season, which saw him feature in just six of Liverpool's first 26 league games this season.
The former Manchester City and Chelsea striker's desire was questioned and it was even alleged that he had 'fallen out of love' with football.
Sturridge, however, took the opportunity to reaffirm his commitment to Liverpool in front of the media on Wednesday and insisted that he is looking forward to working under Klopp.
"It's important to worry about the present. It's been a difficult time but now I'm looking forward to the future with Liverpool," he said. "I'm happy here.
"To say a player doesn't want to play is the biggest disrespect you can make to a footballer. I don't think anyone understands how much it means to me to play football."
Klopp, who routinely fielded questions on Sturridge's future during the striker's period of absence, echoed the player's words
"I agree with everything Daniel said. It was interesting to hear what you asked. It's good. A few things are more clear now," he said.
"[Daniel] is a really good footballer and now he is able to play which is what we want to see all the time."
Register for free to continue reading
Registration is a free and easy way to support our truly independent journalism
By registering, you will also enjoy limited access to Premium articles, exclusive newsletters, commenting, and virtual events with our leading journalists
Already have an account? sign in
Join our new commenting forum
Join thought-provoking conversations, follow other Independent readers and see their replies