David Moyes looking to find more transfer bargains for Everton
Seamus Coleman, signed for £60,000, has signed a new long-term deal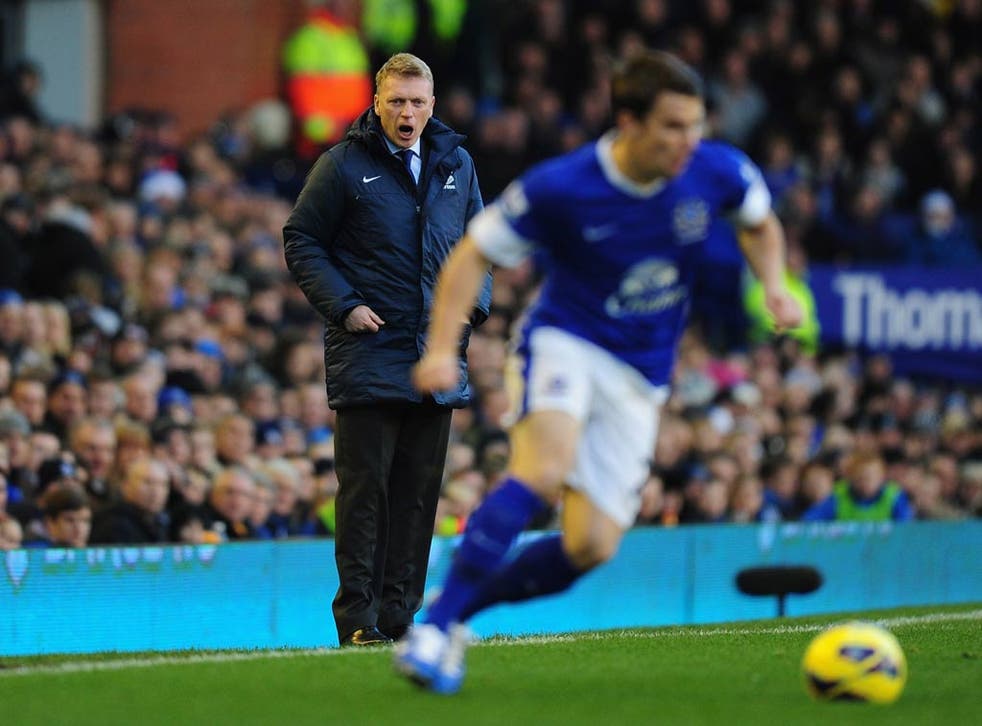 Everton manager David Moyes rewarded defender Seamus Coleman with a new long-term deal and then expressed his hope there were more bargains like him to be found in the lower leagues.
The 22-year-old cost the Toffees just £60,000 when they bought him from Sligo Rovers in January 2009 and his progress since then has seen him establish himself in the first-team squad.
That development - and the potential for significantly more - saw Moyes tie the Irishman down to a new five-and-a-half-year contract .
"He deserves it as he's worked really hard since the early days when we brought him in from Ireland," said the Scot.
"Seamus is one of the young boys. He is improving. He came as a right-back and we've used him wide right and he has got his chance to settle in and I feel I can use him in either position whenever needed.
"He's a long way to go to get to Leighton Baines' (who has been a permanent fixture on Everton's left for years) standard at the moment but that's why we've kept him for a long time because we think there's a chance of good improvement in him.
"Hopefully he will continue to improve. You need a good work ethic and Seamus has that and is improving all the time.
"We got him for very little money and it was great business by our scouts to spot him and bring him in."
On the trawl for players in the lower leagues, Moyes added: "You have to hope (it is worth the gamble) because if they don't come from the leagues below that means they are already at a club academy.
"If you are a player in the Championship, League One or Two or in Ireland you have to hope the scouts are out watching and you can play well enough to get recognised.
"Seamus did that a few years ago and that's how he's earned himself another contract here.
"The competition is very difficult and with the good talent out there you tend to find there are a lot of clubs around it and that is when maybe the clubs with more money are able to buy them.
"Our own academy develops its own players as well, we have to do that, but you still have to be looking to try to find talent from the lower leagues."
Coleman, currently out injured with a hamstring problem which has forced him to miss three matches, is looking forward to celebrating his new deal with a swift return to first-team action.
"It is never nice to miss games through injury," he told evertontv.
"I've a little hamstring injury so hopefully I'll be back in the next couple of games.
"But we are all a team. Everyone is going in the same direction and whoever is on the pitch playing you want to see them do well.
"Hopefully we can kick on and go far this season.
"I am going to keep working hard and improving every day in training and impress the manager.
"For him to want me at the club for so long is great confidence for myself and I have to pay him back every day on the training field."
PA
Join our new commenting forum
Join thought-provoking conversations, follow other Independent readers and see their replies