David Moyes: Most Manchester United players are giving their best
Ian Herbert
Saturday 11 January 2014 01:00 Comments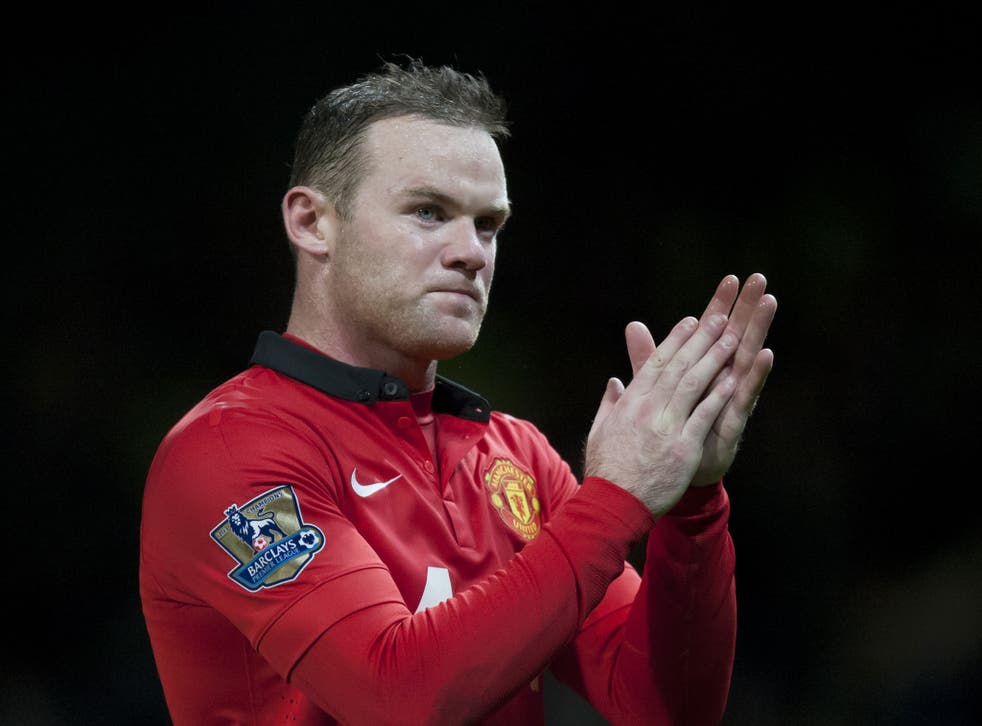 David Moyes, the Manchester United manager, has said "a lot" of his players are giving their best but admitted that might not be enough as the club today seek to avoid losing four consecutive games in a season for the first time in 53 years.
Moyes, who has sent striker Wayne Rooney to Egypt for warm-weather training to shake off a groin injury, agreed that the deficit between this season's results and last season under Sir Alex Ferguson concerned him because the majority were giving their all. "I think a lot of them are giving their best, but if that is not enough, it is something I need to have a look at," he said.
Rooney's overseas trip – to help solve a persistent adductor muscle problem in the groin – casts doubt over his fitness to face Chelsea a week tomorrow and there is still no timescale for the return of Robin van Persie, who cannot shake off a thigh injury sustained when taking a free-kick against Shakhtar Donetsk way back in October.
Moyes revealed that the injury was a recurrence of one the 30-year-old suffered at Arsenal, where he had repeated physical problems. United have lost just one of 32 games in which both strikers have started but the pair have begun only eight games together this season.
Moyes is desperately grappling for answers amid a run which would match the slump in October and November 1961, when United lost consecutively to Birmingham, Arsenal, Bolton and Sheffield Wednesday under Sir Matt Busby. Asked how he had turned around his last bad run of defeats – seven out of nine with Everton in October and November of 2009 – he said that making changes could be a flawed approach.
"I think you continue to do the things you've been doing because if you have to change it then you're saying that you were doing the wrong things in the first place," he said.
Moyes had to deal with comments from the Swansea assistant manager Morten Wieghorst, who told Danish newspaper Jyllands-Posten: "[United] have already lost five home games this season. We know that nervousness develops when a big club goes through a period with a new manager and when the victories aren't forthcoming. There will be some insecurities in a team like that.
"There is no doubt that this fear factor that United have had at Old Trafford is slowly disappearing. Let us see if we can use that now that we have a good win there [last weekend in the FA Cup] in our heads."
Moyes replied: "Everybody can have their own opinion, You all are, you people, at the minute and probably taking some of the words out of a bit of context. But we have lost a few games at home and that's why people are saying these things. We have to try to do something about it."
Former United youth coach Eric Harrison has declared that Moyes was wrong to remove so many of Ferguson's backroom staff, with Mike Phelan, Rene Meulensteen and Eric Steele released. "I asked Rene to stay at the club and gave him the opportunity so it wasn't as if I came in here and said 'let's get rid of everybody'," Moyes responded.
Darren Fletcher said at the launch of Aperol Spritz, Manchester United's new global spirits partner: "This is a time for character more than anything to do with tactics or style. I'm a great believer that, yes, tactics, formations and certain players can make big differences but I think players' attitude, determination and character can count for more than that at times like this."
Register for free to continue reading
Registration is a free and easy way to support our truly independent journalism
By registering, you will also enjoy limited access to Premium articles, exclusive newsletters, commenting, and virtual events with our leading journalists
Already have an account? sign in
Join our new commenting forum
Join thought-provoking conversations, follow other Independent readers and see their replies