David Moyes refuses to say where his future lies amid talk of Chelsea interest
Everton manager will wait until the end of the season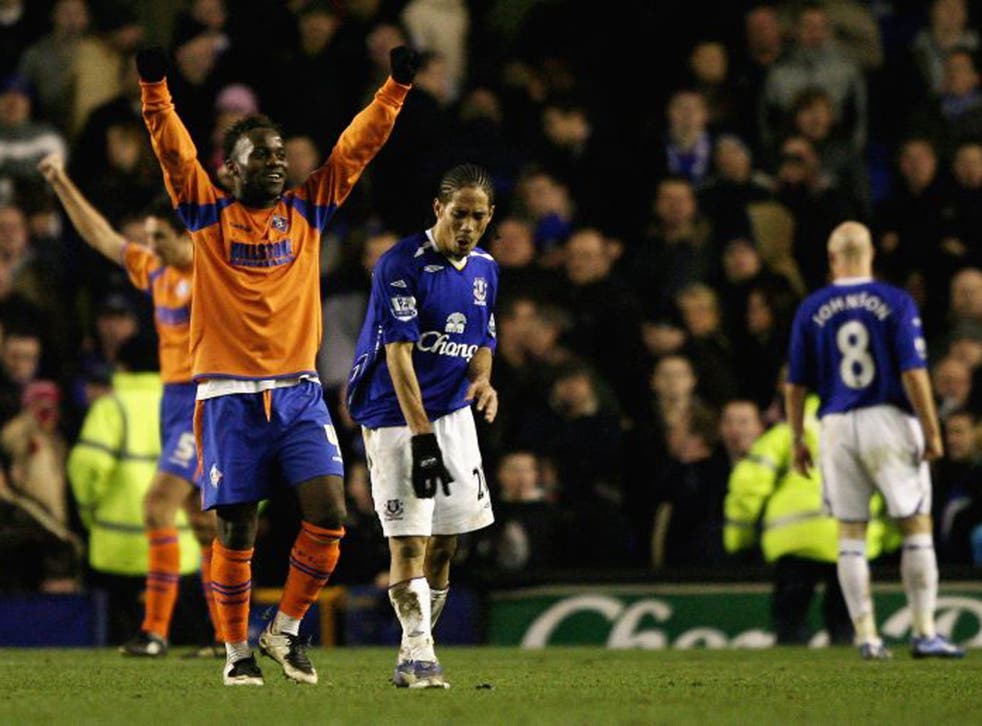 David Moyes, one month short of his 11th anniversary as the Everton manager, will wait until the end of the season before resolving his future, he said yesterday.
Moyes has yet to indicate whether he will sign an extension to his Goodison Park contract, which expires this summer, as the 49-year-old Scot is increasingly linked with a big-money move to Chelsea.
Under Moyes, Everton have consistently punched above their weight, despite a lack of financial resources available to a string of better-funded managers at rival clubs.
Yesterday, though. Moyes refused to commit his future to Everton. "I'll give as much as I can, but I've said – and I've spoken with the chairman – that I want to see how the team do," Moyes said.
"I want to see how we do in the cups, I want to see how we do in the league, and it's more than likely I won't make a decision until the end of the season.
"So you can ask me every week, but I'll probably give you the same answer."
Moyes's immediate focus is on an FA Cup fifth-round tie this evening at League One Oldham, who last month pulled off a stunning upset with a 3-2 victory over Liverpool.
The Latics have changed manager since that shock win at Boundary Park, with Tony Philliskirk stepping in as caretaker after Paul Dickov resigned in the wake of a 3-1 defeat at Walsall a fortnight ago.
Under Philliskirk, Oldham triumphed 3-1 at home to the MK Dons last weekend, but remain in the bottom four and in the thick of a fight to avoid relegation.
Although the tie with Everton again represents a pleasant distraction for Philliskirk and his players, Moyes knows – as Liverpool and their manager Brendan Rodgers discovered to their cost – that danger lurks, especially as Oldham beat Everton five years ago when the underdogs won a third-round clash 1-0 at Goodison Park.
"We know what they can do as they did very well against Liverpool," said Moyes. "It was a great result, but that's what the cup does."
In January 2003, less than a year after Moyes had taken over at Everton following a brief managerial apprenticeship at Preston, he also saw his side knocked out of the FA Cup third round by lowly Shrewsbury.
"I thought we'd prepared well when we went to play Shrewsbury, and again when we played Oldham, but we didn't get the result, and that is football," said Moyes.
"You have to play well, take your opportunities when they come along, which is cup football because you only have one chance. So we have been there, done that, we know what it's like and we don't want it to happen again."
Everton remain in the hunt for a top-four finish in the Premier League, currently sitting in sixth place, six points adrift of Spurs.
That seems to be Moyes's main goal. "Qualifying for the Champions League always means more because the financial rewards from that are far greater than what you get from the FA Cup.
"We can think of a lot of teams who have won the FA Cup and it's not desperately changed their fortunes, whereas qualifying for the Champions League does."
Moyes should have Sylvain Distin available after the defender missed Sunday's 2-0 defeat at Manchester United through illness. Striker Victor Anichebe is a doubt, however, with a knock sustained in that game.
Join our new commenting forum
Join thought-provoking conversations, follow other Independent readers and see their replies