Diaby follows his destiny in impressive return to form after injury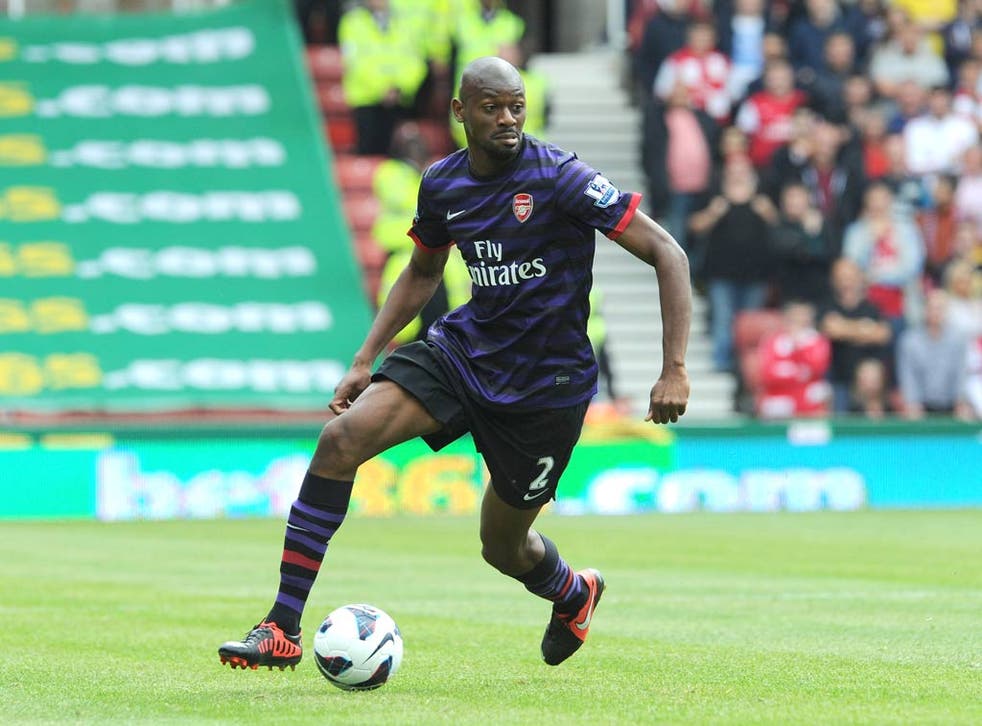 Abou Diaby is out to make up for lost time by driving Arsenal towards Premier League success.
The 26-year-old has impressed at the heart of the Gunners midfield during their unbeaten first three matches of the new campaign, after his progress during the 2011-12 season was blighted by injury problems. The France international is now eager to gain as much playing time as possible.
"I had some very difficult moments, some days when I was depressed when it was tough, but even then, I always kept faith," Diaby said yesterday. "I told myself that some people were in a worse position than me. I am 26 and I am aware that I am at a key moment in my career, that is why it was so important that I came back this season. Now, I am careful about every detail, I leave nothing to chance. I am much more mature. I also had a full pre-season for the first time in ages. I am getting to an age and to a time in my career where I need to show what I can do on the pitch in the long term."
Diaby's return to full fitness led to him being called up to France's squad for World Cup qualifiers against Finland and Belarus, alongside his Arsenal team-mates Olivier Giroud and Laurent Koscielny. The powerful midfielder admitted there was a point where the constant injury setbacks started to play on his mind.
He said: "Last season, before the Fulham game, I was shaking on the bench because I was scared of getting injured again. It was incredible. All I wanted was to play again. I am born with a strong temper. I never give up. Maybe some people would have given up in my position, but it was out of the question for me. It was my destiny, it was written [to come back]. I had to fight to put an end to all those injuries and to be able to express myself on a pitch again."
Arsenal were active during the summer transfer window, with Nicklas Bendtner one of the players allowed to leave on loan to Juventus rather than sit on the bench. Despite the Denmark striker insisting he had no future at Arsenal, having spent last season at Sunderland, Wenger can see the day when the 24-year-old features for the Gunners again.
"It is not for nothing that I loaned him to Juventus. He is a talented player. There he will grow and then return to my team,' Wenger said. "I am convinced that at a team like Juventus, in a very difficult league, especially for strikers, he can make the final leap in quality. Don't forget, he is a boy of 24 years. The right age to prove who he is. The talent is not missing; otherwise I would not have bought him."
Join our new commenting forum
Join thought-provoking conversations, follow other Independent readers and see their replies