Didier Drogba carried off by Chelsea team-mates in final game - but he wasn't injured, the substitution was pre-planned
Drogba carried off just 30 minutes into final match at Stamford Bridge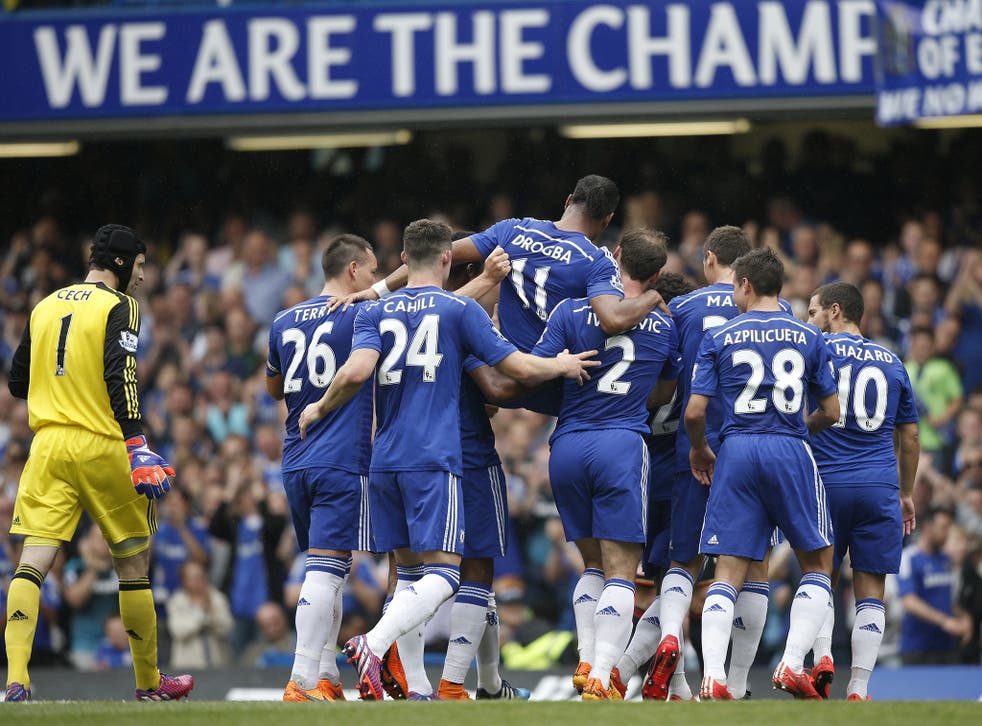 Chelsea gave Didier Drogba the ultimate send-off this afternoon as he played his last game for the club.
Drogba announced before kick-off that he was leaving this summer, looking for more first-team football in the final seasons of his career.
So Jose Mourinho started him and made him captain, and played him for 28 minutes before Drogba was taken off for Diego Costa.
In scenes unprecedented in football, Drogba was carried off the pitch on the shoulders of his team-mates, giving an emotional salute to the whole stadium, and to Roman Abramovich.
The veteran has impressed as a third-string striker for Jose Mourinho's champions this season, scoring seven vital goals with Costa and Loic Remy injured at various points this season.
"I want to play for at least one more season and in order to play more football I feel I need to go to another club," he told Chelsea's website before the game.
Drogba finishes his two stints at Chelsea with 164 goals in 382 games. He has won 12 trophies, including four Premier League titles, for the club and was voted the club's greatest ever player in a fans' poll in 2012.
The Ivorian had been reported to have been injured in the first half.
Join our new commenting forum
Join thought-provoking conversations, follow other Independent readers and see their replies