English stars like Theo Walcott will show more loyalty than foreigners, insists Arsene Wenger
Arsenal winger is currently in dispute over new contract
Jack-Pitt Brooke
Tuesday 18 December 2012 02:22 Comments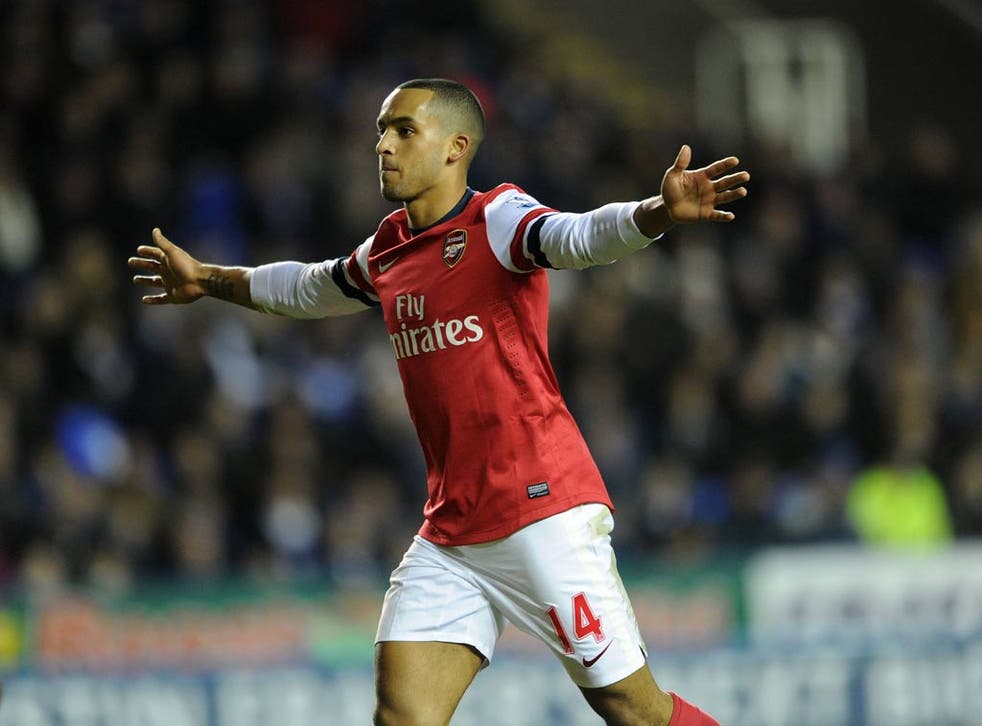 Arsène Wenger, the Arsenal manager, last night raised the pressure on Theo Walcott to stay at the club, when he said that he believed that this generation of young English players at the club would show more loyalty than his recently lost foreign generation.
Wenger played Walcott in the striker's role he had long hoped for, and which Walcott wants if he is to commit his future to Arsenal amid a long-running contract dispute. Walcott scored Arsenal's fifth in their 5-2 defeat of Reading.
"It is not my decision, it is Theo's decision as well," Wenger (pictured) said. If it is my decision it is quickly done."
"I believe he has been educated at Southampton and Arsenal, he has become a top level player at Arsenal. And I hope that when he considers his future he considers that that is the best place for him, and that he will sign for us.
"Our desire and will is clear, he knows that. And hopefully we can get to a happy end with it."
Walcott, Jack Wilshere, Kieran Gibbs and Alex Oxlade-Chamberlain all started last night and Wenger said he hoped the group of young Englishmen would show more loyalty to Arsenal than their last generation of foreign players. Cesc Fabregas, Samir Nasri, Robin van Persie and Alex Song have all left the club over the past two summers.
"I believe we have a good core of young English players," added Wenger.
"We couldn't keep the good core of young foreign players. And I hope we will be capable to build a team around all these young English players who can achieve something together.
"I believe as well when a club gives a chance to young players, somewhere the players must say 'let's do it together'. Because if you educate players at some stage the fate is in their hands. And they have to want to do it together at some stage. And stay together."
"We have gone through a period where we had restricted potential, financially, when we moved into the new stadium.
"We have gone over that period and hopefully now we can be a bit more convincing."
Register for free to continue reading
Registration is a free and easy way to support our truly independent journalism
By registering, you will also enjoy limited access to Premium articles, exclusive newsletters, commenting, and virtual events with our leading journalists
Already have an account? sign in
Join our new commenting forum
Join thought-provoking conversations, follow other Independent readers and see their replies