Eva Carneiro: The shame of Chelsea, a club who were ready to drag Carneiro's name through the mud
Publicity hungry? 80 per cent of Carneiro's post bag is from young women interested in pursuing a career like her own, writes Ian Herbert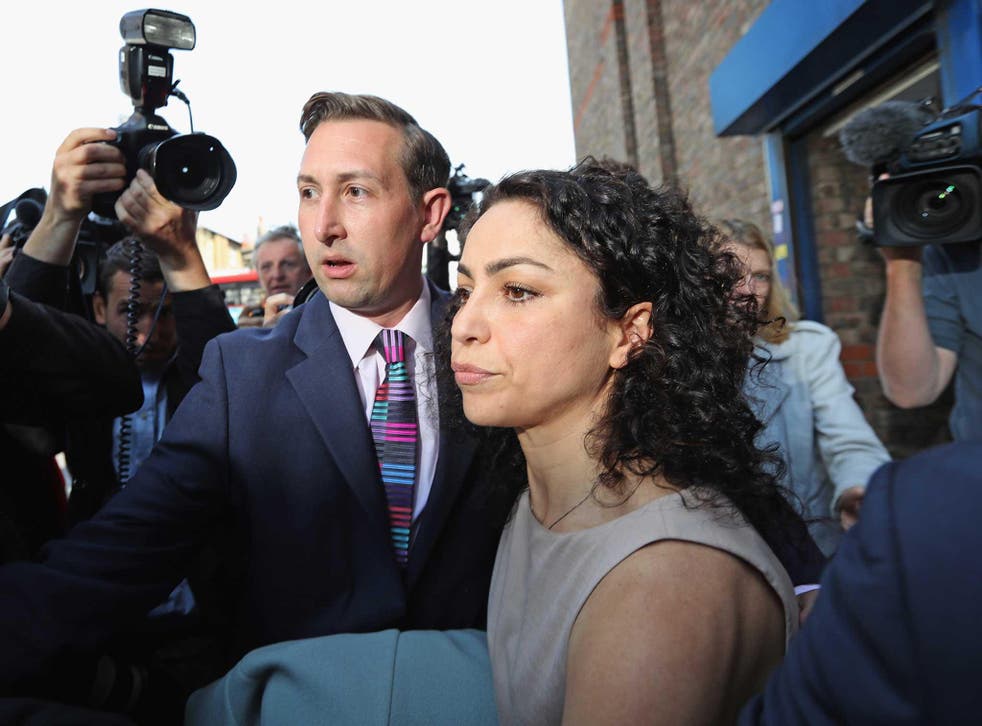 Jose Mourinho wanted you to see that the £5m cost of his conduct towards Dr Eva Carneiro was water off a duck's back.
That's why the photographs of him stepping into a limousine after Chelsea settled the employment tribunal, and issued an unreserved apology to the club doctor he forced out, captured that familiar winning look.
But the master of choreography cannot disguise the real story of this case. It is Chelsea's spiteful and vindictive plans to impugn Carneiro's integrity and humiliate her, had she gone ahead and pursued them for constructive dismissal.
Some will say she was in it for the settlement figure, yet to observe the details of Chelsea's case against her this week was to know that it would have taken an individual made of teak to have proceeded and thus provided insights into working life with Mourinho.
Chelsea's barrister would have asked us to believe she was an individual "hungry for fame." That she had the temerity to sit behind Mourinho at matches to feature in the TV feed; asked a first team player to drench her in an ice bucket challenge; signed autographs, posed for photographs and asked for a substantial pay rise if she was to return to work having claimed she had been constructively dismissed.
Well, a half-decent barrister would have cut much of that to ribbons. Such as the farce of suggesting that Carneiro purposefully selected a seat on the bench to seek the limelight rather than being within incidental camera range. The desperation of suggesting that to seek the involvement of a player in a charity initiative was in some way malign.
Carneiro was nominated for that challenge by a player, Didier Drogba, and her lawyers may also have been ready to tell the court that she used the publicity generated by the opportunity to promote Macmillan Cancer. Autographs and photographs? Well, 80 per cent of Carneiro's post bag is from young women interested in pursuing a career like her own.
Mourinho simply did not like the attention she commanded. In the story of how he verbally abused, demeaned her, we see some of the same traits of the Leeds United owner Massimo Cellino. He, it was, who saw to it that his academy education officer Lucy Ward's character was subjected to ritual character assassination at another employment tribunal, two months ago.
But since he did not attempt to settle, a deeply foul case depicting Ward as over-bearing and controlling went through the court. And now we know the connecting traits. Cellino and Mourinho: two men who apparently don't appreciate women on their team who have an identity, a personality and powers of self-expression.
Since Chelsea are a club who have done much to put behind them their image as a less-than-pleasant outfit, what staggers most is that they were willing to humiliate Carneiro in their defence of a manager with whom they have long since parted company. Of course, our adversarial legal system requires that a case be constructed. Leeds director Adam Pearson was so desperate that he cast Ward as a manipulative aggressor simply for calling her line manager by an abbreviated form of his forename.
But would it not have been beyond those at the top of Stamford Bridge to have pursued a case based around the particulars of Mourinho's alleged insult of Carneiro, and whether he was professionally entitled to demote her? What had Chelsea to lose by limiting themselves to a case around the salient facts? Losing in court and paying out a fraction of its colossal turnover?
The club's apology came quickly when the settlement was agreed, of course. "Regret circumstances… distress caused." Words, signifying nothing, when just 24 hours earlier we had discovered how Chelsea had intended to turn Carneiro over. Mourinho, it goes without saying, had seen to it that there was no apology from him within Chelsea's statement, which only goes to show that any professional woman with ideas and ambition who finds herself round the edges at Old Trafford will need to watch how she goes in the months to come.
Cellino's own self-denial allows him to greet such courtroom defeats with impunity, too. After the Leeds tribunal revealed the case against Ward to be a "sham", Friday brings both sides back to court to hear the financial ramifications. I understand that Cellino will appear in person, hoping to declare how wrong the court decision was. Another day, another payout. But the real cost will be young women who may follow Chelsea and Leeds looking at the way the clubs treat women and deciding to take their support elsewhere.
Join our new commenting forum
Join thought-provoking conversations, follow other Independent readers and see their replies