Everton signing Theo Walcott admits leaving Arsenal at night with his boots in bin bags was not what he wanted
It was an abrupt exit after 12 years of service, but Everton's new signing only has fond memories of his former club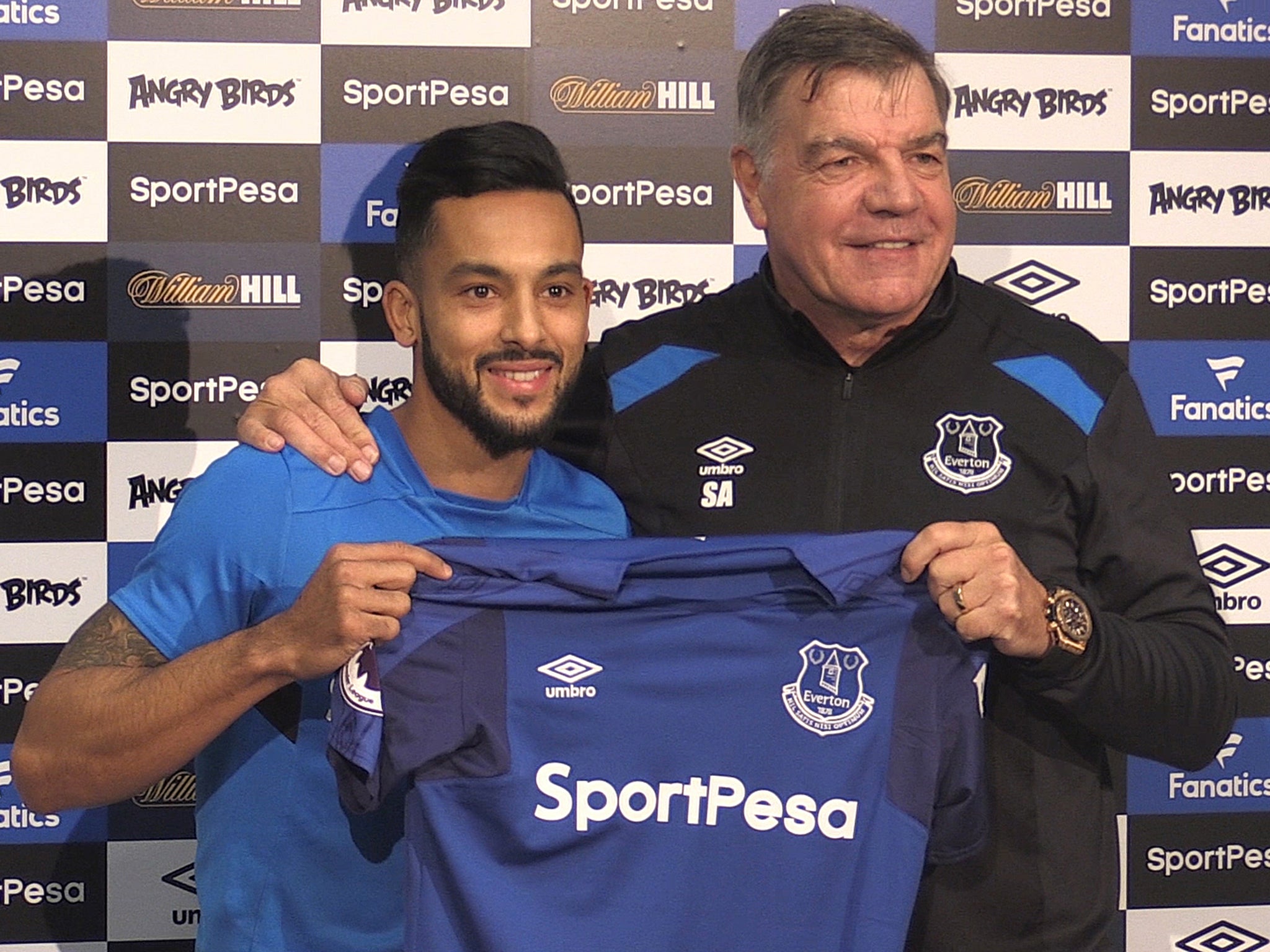 Theo Walcott would have preferred not to leave Arsenal's training ground for the final time in the dark with his boots in bin bags, but that was how his 12-year stay in north London ended earlier this week.
Walcott was unveiled as an Everton player on Friday following the completion of his £20m move north and is raring to make his Goodison Park debut this weekend having spent the large part of this season on the sidelines.
After joining Arsenal as a 16-year-old, he left on Wednesday at 28 after 399 appearances, 108 goals but without a Premier League start since April, when he appeared to definitively fall out of Arsène Wenger's first-team thinking.
Walcott is not bitter about his lack of playing time during his final months in north London and hails his embattled former manager as a "great man", but he was disappointed that the fast-moving nature of the transfer market forced him to depart under the cover of night, with his belongings in bin liners, without saying his final goodbyes.
"Obviously I knew what was going to be happening and tried to get the time to go and pick up my boots, knowing I had to come up so far while things were developing," Everton's new signing said, a day ahead of a meeting with West Bromwich Albion.
"I had to go at night, it was quiet there – there were just a couple of security guards around. All I had to put my boots in were some bin bags.
"It wasn't the way I would have wanted to have left but knowing it wasn't official yet, that no one knew about it, I got a sense that people would have been a bit surprised at how quickly it developed, so I had to get my stuff very quickly."
Walcott admits that his departure from Arsenal had been on the cards for some time, with the turning point coming in a defeat at Selhurst Park nine months ago.
"There was a period last season when the starts weren't coming any more. We had that game at Crystal Palace and I think it was after that."
The 28-year-old had started and captained Arsenal for their 3-0 humbling that night, one of the bitterest of Wenger's long tenure, and he would start just one more league game for the remainder of his Emirates career.

Walcott was demoted to a regular role in Wenger's 'B' team earlier this season, starting in cup competitions and the Europa League while only making Premier League appearances from the bench, and eventually this led to him confronting Wenger about his lack of playing time.
"The conversations between me and the manager will always stay in the room. I am not going to tell you what was said, but I have respect for him, and he had respect for me and how my feelings were developing. That's why I felt it was time to go.
"It is like when I left I wouldn't have liked to have gone at night and picked up all the stuff on my own, but that is how it is," he added. "I have spoken to Ivan [Gazidis] as well and we play them on 3 February and I am sure there will be something happening, he's already sort of told me something might be happening.
"I wish the club all the best, I want them to develop I want them to improve… Obviously there has been quite a lot of negativity around the place at this moment in time, but I am an Everton player now and my main concern is being here and performing well."
Walcott claims that Sam Allardyce was a major influence on his decision to move to Merseyside and spurn interest from his boyhood club Southampton.
The 28-year-old believes he saw enough from Allardyce during his short reign as England manager to suggest that he can help him enjoy his football again after a difficult few months in north London.
"I just want to get my head down and work hard," he said. "The manager seems to get that out of the players, he seems to get the best out of you. At this moment of time in my career I need that. Still being only 28, it's young and the best years are to come I believe.
"I haven't been on the field with my team yet and that is what you want as a footballer, you want to go out there and play and express yourself," he added.
"That bit of enjoyment might not have been there obviously for the last few months, not being part of something so it's quite hard to take when you have been a club for such a long time, not knowing if you are really part of it anymore and trying to think where the next place is to go."
Walcott is confident that he has made the right choice in Everton and does not necessarily see it as 'step down', believing that with the right signings and under Allardyce, his new club can compete with his former employers come August.
"I feel like Everton, particularly the end of the season going into next season, they can really push on and reach the top six and try to make the Champions League. I like that. I'm very ambitious," he said.
"I don't see it as a step down, I see it as an opportunity to step forward and help the club get to where it should be and I believe can be. The players they can attract, the new stadium, everything seems to be in place for the club to push on. I want to be a part of that."
Join our commenting forum
Join thought-provoking conversations, follow other Independent readers and see their replies