Exclusive: David Moyes to have chair with a direct line to Sir Alex Ferguson fitted in Manchester United dugout
United feel that having Ferguson's voice on the sidelines could help plot the downfall of Bayern Munich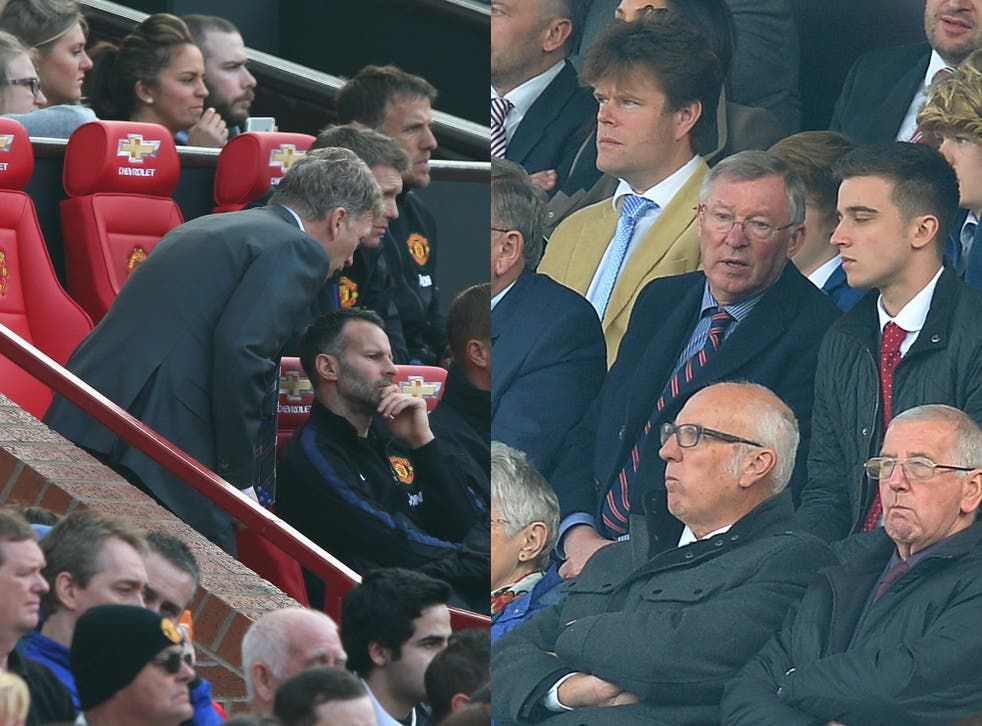 David Moyes is hoping a new tactic will assist the downfall of Bayern Munich in the Champions League quarter-finals, after having a new chair installed in the Old Trafford dug-out with a built-in speaker that will enable Sir Alex Ferguson to maintain a direct line to him and help coach his fellow Scot through tonight's difficult fixture.
Moyes has come in for criticism recently, with a small selection of fans shelling out £840 for a banner reading "Wrong One – Moyes Out" to fly over Old Trafford during the 4-1 victory against Aston Villa on Saturday. But it now appears that the United manager is ready to consult his close friend Ferguson in a bid to turn around fortunes at the Theatre of Dreams.
Fans will be delighted that the empowering voice of Ferguson will be heard in the dugout once again, with the speaker in the new chair being loud enough for the backroom staff to hear over the noise coming from the 75,811 capacity. Having shelled out a considerable fee to Far East chair-maker firm Mak In Gitup, the United hierarchy are hoping the presence of Ferguson will help inspire the side to defeat the current Champions League holders this evening.
It is understood that a number of United's players have had experience using the chair since it was installed over the weekend, with Wayne Rooney, Juan Mata and Robin van Persie all testing the latest gadget to hit Old Trafford with much amusement.
10 reasons why Manchester United can cause an upset against Bayern Munich

Show all 10
If tonight is a success, Ferguson may maintain constant communication with his chosen successor for future Old Trafford matches, and United are also exploring ways of taking a similar chair on their travels when playing games away from home.
The top of the range chair, which has been measured out to fit Moyes perfectly, also comes with a special massage system complete with three different settings to help relieve the stress the 51-year-old will undoubtedly be under should the run of play be going against United.
Join our new commenting forum
Join thought-provoking conversations, follow other Independent readers and see their replies