Ferguson's inspiration: 11 men in the ultimate team
Depression-era photograph on wall of United manager's office is motivational secret weapon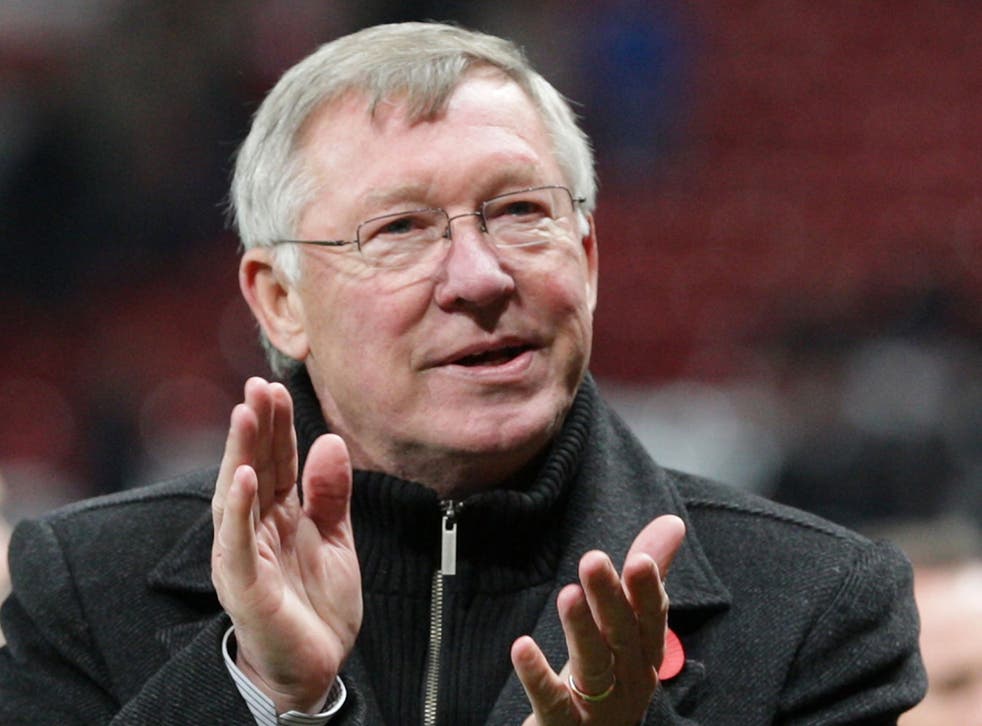 It looks more like an advertisement for a packed lunch than a motivational statement, but Sir Alex Ferguson has revealed that Lunch Atop a Skyscraper, the iconic Depression era photograph of 11 men sitting on a girder with their legs dangling over New York, is the image he has used for years to instill qualities of team spirit into each of Manchester United's young players.
In the course of one of the most candid interviews Ferguson has given, granted to his former goalkeeper Fabien Barthez, the United manager reveals that Charles C Ebbets' image, shot on 29 September, 1932 and framed on his office wall at Carrington, is shown to all United's players who make it to the senior ranks.
The disclosure came when Barthez, who remembered Ferguson introducing him to it, asked him more about its significance. "It's a great story," Ferguson said. "The photograph on my office explains what a football team is and has to do."
The manager then asked Barthez and his translator – the journalist Julien Laurens – "What is the greatest thing a team can do? They can sacrifice their life for each other and sometimes when one falls two can save him. That [image] is what you call sacrifice."
The theme resurfaced when Ferguson reminded Barthez of the day, shortly before a team talk in the United dressing room, when he had asked him, did he know what the word hirondelle meant. Ferguson then related to Laurens a story of sacrifice about migrating geese which he had told Barthez that day.
"OK, I said to [Barthez], I'm going to tell you the story about the geese which fly 5,000 miles from Canada to France," Ferguson recalled. "They fly in V-formation but the second ones don't fly. They're the subs for the first ones. And then the second ones take over – so it's teamwork.
"If one goose falls ill, two always have to go with him. What I was saying was that I'm only asking you to go 38 games in the League to win it. I'm not asking you to go 5,000 miles!"
Ferguson, whose gave the interview for the French TF1 channel in his suite at Manchester's Lowry hotel hours before United's 3-3 draw with Basle, said: "The work of a team should always embrace a great player but the great player must always work. Like Cantona worked – off the ball; always on the move. [Ryan] Giggs, [Cristiano] Ronaldo. Rooney works all the time. So if you've got the two qualities, work ethic and great talent, you are one of the best players in the world."
Perhaps most remarkably, Ferguson asserts in the film that "you are responsible to each other because when you win a game of football, you only need eight players to perform well," and that only six times in 25 years had all 11 of his players managed it.
Laurens attempted to get Ferguson to reveal which six games those might be, trying out the 7-1 win over Roma on him. It was one disclosure he was not ready to make.
Join our new commenting forum
Join thought-provoking conversations, follow other Independent readers and see their replies