Ferguson willing to sell Rooney during transfer window
Exclusive: Broken relationship with manager may lead to exit but club issue joint denial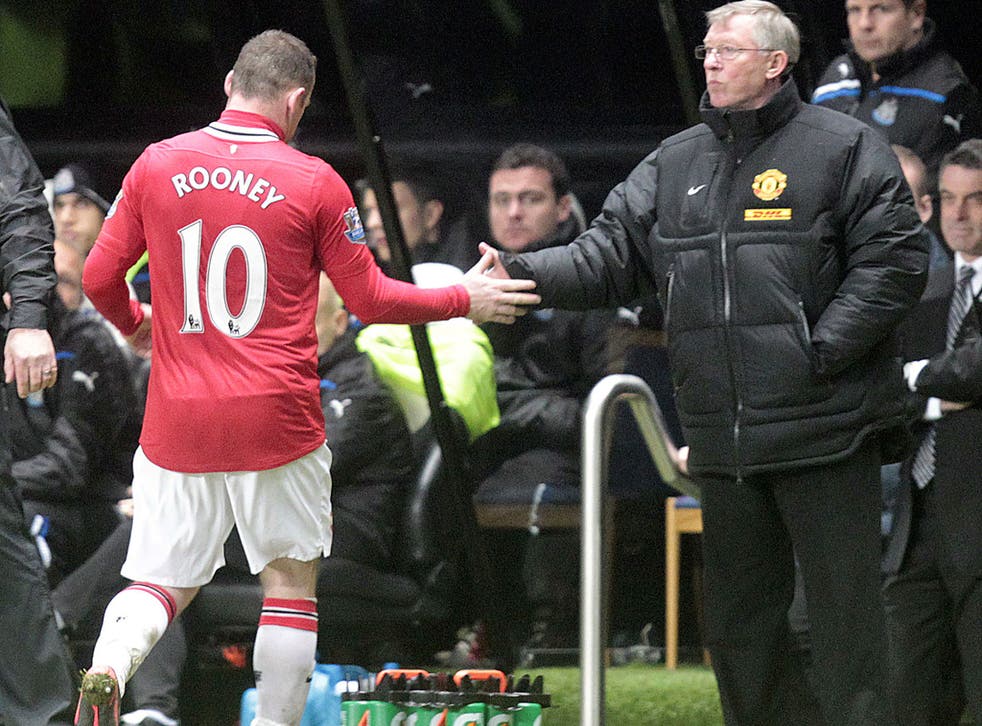 The Christmas bust-up between Wayne Rooney and Sir Alex Ferguson has run so deep that it could lead to the player's departure as early as the current transfer window.
One source close to Manchester United yesterday suggested that their working relationship has been seriously damaged – a situation that has raised fears at Old Trafford that a move could indeed happen this month. This belief is provoked by strong feeling around the club that Ferguson believes he has lost control of Rooney.
Both United and Rooney moved quickly last night to deny that the striker may be leaving the club, issuing a joint statement that stressed both have "utmost respect for each other and look forward to working together in the coming seasons."
However, fuelling the suspicion that despite the ravages of injury afflicting his team Ferguson is ready to wash his hands of the protégé in whom he has shown such massive faith, and patience, since signing him as a teenager from Everton in 2004, is the degree of his anger when Rooney appeared so plainly to be in no condition to train after a Boxing Day night out.
It had plainly not abated when he called Rooney off the field at Newcastle on Wednesday night, clearly disgusted by an abject performance from the England forward at a time when United desperately needed to keep pace with neighbours Manchester City at the top of the Premier League – and in tomorrow's FA Cup tie.
Ferguson's sense of betrayal can only be heightened by his memory of the acrobatics he was required to perform barely a year ago when Rooney, with his private life and football form apparently in meltdown, demanded a transfer amid rumours that City were ready to take him across town on increased wages. Whatever his private feelings, Ferguson held the line with Rooney, agreed to an improved contract in return for a lukewarm apology to the fans and no immediate improvement in the form that had made his World Cup appearances for England so disappointing – especially after a brilliant club season which had won him the Player of the Year award.
Ferguson also had to endure a public lecture from Rooney about United's lack of ambition. A sharp improvement in Rooney's form at the end of last season and a burst of scoring before Christmas that came at the end of another run of mediocrity might have encouraged Ferguson to believe that his most talented player was in the mood for another tour de force in the second half of this season.
That optimism severely dissipated, however, when Rooney appeared at the Carrington training ground unfit to train – and then crisis was compounded by not only Rooney's failure to perform at Newcastle but also his indifferent demeanour.
United issued a combined statement with Rooney last night that claimed there was no problem in the relationship between manager and player. "We can assure all United fans that the manager and the club are committed to Wayne Rooney and Wayne is committed to the manager and the club," it read.
"The player and the manager have always had and retain, the utmost respect for each other and look forward to working together in the coming seasons.
"Any suggestion that Manchester United and Wayne Rooney are to part company is complete nonsense."
Join our new commenting forum
Join thought-provoking conversations, follow other Independent readers and see their replies