Ferguson yearning for Cleverley return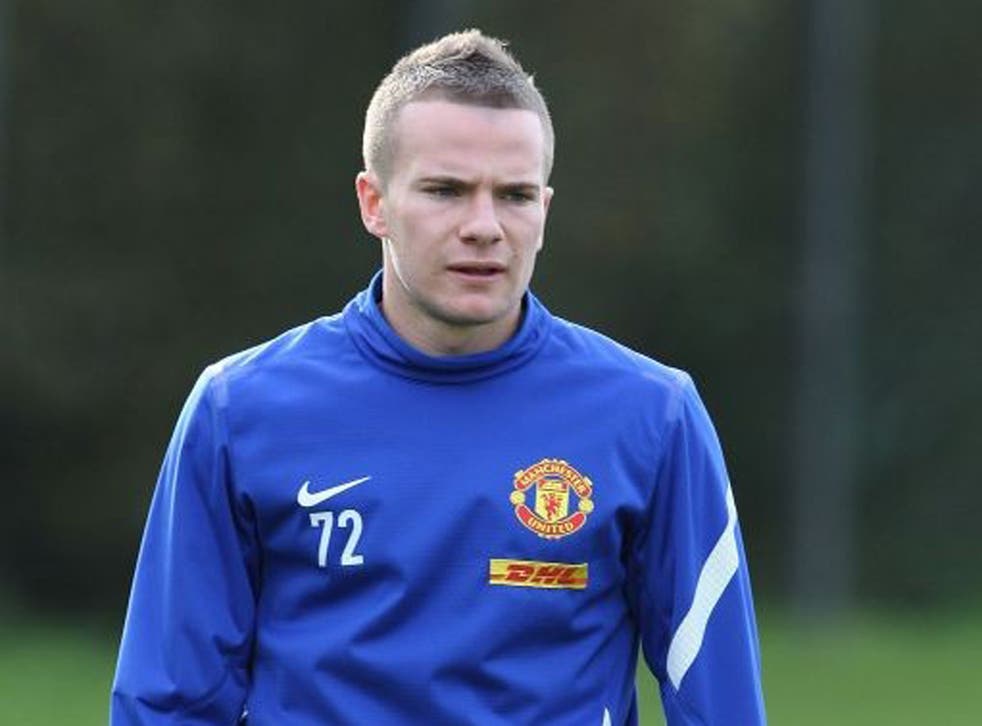 Sir Alex Ferguson admitted yesterday that his side's season could be dictated by the next four league games and appears to hold out faint hopes that Tom Cleverley may be back for at least one of them.
Cleverley, the individual Ferguson has declared as "probably the best midfielder in Britain" is 10 days away from a return to the training pitch, though how he responds there is the imponderable question. "He could cope right away and if he does then you're talking about a week [before he's back in the squad]," Ferguson said.
It is rare for Ferguson to be as publicly fulsome in his praise for a young player as for Cleverley, characterised as a potential midfield saviour for United despite only four Premier League starts. Lou Macari has cautioned against generating too much expectation. "I'm just getting a little bit worried that it seems our whole future depends on Tom Cleverley," he said "It's getting a little bit out of hand.
But Ferguson, who declined to discuss David de Gea's need for eye surgery at the end of the season, yesterday proclaimed Cleverley's impact last autumn before his ankle injury. "Absolutely phenomenal. I've not seen that impact from a young player at our club for a long time. He's been a loss because he's got something different from everyone else."
The odds appear stacked against Cleverley being available to United until a difficult month of league football has been navigated – with Chelsea away and Liverpool at home at the start of next month, following tomorrow's clash at the Emirates. Stoke City and the Anfield FA Cup tie are sandwiched in the middle.
With Darren Fletcher written off for the season, Anderson suffering from another injury – sustained in training – and Ashley Young recovering from an ankle injury, the challenge is to steer a course through these awkward next four weeks to remain in contention when players begin returning. After a difficult visit to Tottenham at the start of March, that month brings the relative comfort of West Bromwich Albion, Wolves, Fulham and Blackburn Rovers. "Hopefully we can navigate this clutch of games [in the next month] because they will be important for where we end up this season," Ferguson said.
Chris Smalling and Phil Jones will be fit tomorrow, when Ferguson – who sees a far less intense rivalry with Arsenal now that he also has Manchester City, Tottenham Hotspur, Chelsea and Liverpool diluting it – expects no emotional response from Arsene Wenger to August's 8-2 demolition at Old Trafford. "You have to forget [a result like that]," he said. "I've never used revenge as part of my motivation ever. It rankles, I'm sure, but you have to forget it and I'm sure Arsene did that. That's what I would have done anyway. I'm not saying everyone uses that, but the way I've looked at football it's never played a part in my managerial career to think about revenge."
Join our new commenting forum
Join thought-provoking conversations, follow other Independent readers and see their replies