Eight things we learnt from the Premier League this weekend: Tim Sherwood talks the talk despite Champions League hope; Arsenal capitulations helps see 42 goals scored; Chris Hughton struggles free of the sack again
Stoke prospering for showing faith in Hughes and worrying omens of tougher times at Fortress Goodison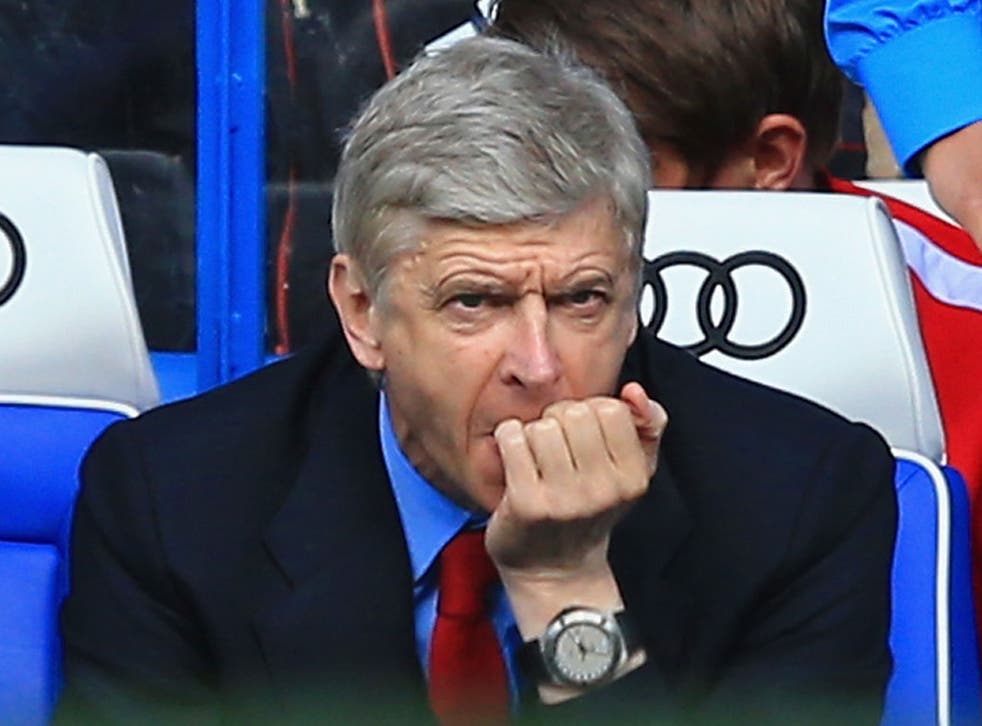 Goals, goals, goals
This weekend saw 42 Premier League goals - a staggering number, but not quite the record. The most scored over a weekend stands at 43 goals and was set in February 2011, the weekend Newcastle came from 4-0 down to draw 4-4 with Arsenal. That capitulation at St James' Park was seen as an embarrassment for the Gunners, but Arsene Wenger would have taken it every time rather than the 6-0 drubbing they suffered against Chelsea on Saturday.
Hughton struggles free of the sack. Again
Chris Hughton is a manager whose job is forever under threat. At Newcastle he was about to fired when he engineered a 5-1 demolition of Sunderland, the Geordies' biggest win in a Tyne-Wear derby since 1956. He was sacked 36 days later. At Norwich this season he has always seemed to be one game from a statement containing the words "by mutual consent". In November, after a 7-0 thrashing at Manchester City, he was told he would have to beat West Ham at home to survive. He won. Last month, before Norwich played Tottenham, chief executive David McNally, said it would be "delinquent" not to examine alternative managers. Hughton won. Before Saturday's encounter with Sunderland there was talk of a "must-win game". He won.
Sherwood talks the talk but Champions League is a stretch too far
The 3-2 win over Southampton gave Tim Sherwood reason to smile after a week that saw him continuously in the headlines, but his admission that Tottenham can still challenge for the top-four looks to be a tad too ambitious. Should Everton win both their games in hand, they will sit four points ahead of Spurs, and with fourth-placed Arsenal also holding an extra match they could stretch the gap to a formidable nine points. The Europa League beckons once more for White Hart Lane.
Goal-shy Palace on course to set a record or two
Crystal Palace's failure to find the net in their late 1-0 defeat at Newcastle means Tony Pulis is still on course for a bit of Premier League history. In 2012, his Stoke came 14th, the highest finish achieved by the club scoring the fewest goals in a Premier League season. Stoke scored 36 in their 30 games, which compared to Palace's current 19 in 30 games looks positively Brazilian. Palace are on course to finish this season with 24 goals, the fewest since Derby's 20 in 2007-08. The fewest goals scored by any Premier League side that stayed up is Manchester City's 29 in 2007.
Hell hath no fury like a woman whose husband is scorned
Kayleah Long's Twitter attack on the West Bromwich Albion fans who abused her husband, Shane, following the team's 2-0 defeat at Hull, is the latest example of how football's women are tougher than their men. David Moyes' wife, Pamela, had a face "like thunder" when spotting journalists at Sir Tom Finney's funeral. Michael Carrick's wife, Lisa, rounded on Roy Keane when he ridiculed the midfielder's interview after United's 2-0 defeat to Olympiakos. And when West Bromwich fans abused Long in front of his four-year-old daughter after he had won what he admitted was a "soft penalty", Kayleah took to Twitter to lay into the "vile, sick and horrible abusers". Albion fans might also take to social media to ask the club's chairman, Jeremy Peace, why Long was sold to one of their relegation rivals.
Stoke are prospering under Hughes after giving him time to build
Stoke's 4-1 win over Aston Villa lifted them three points clear of their mid-table rivals and edged them closer to a top-half finish. Should they achieve such a feat, credit must go to Mark Hughes, who has delivered somewhat on his word to get them playing a style far more advanced than the long-ball days of Tony Pulis' reign. Playing a direct style against the bigger teams can still be afforded when you knock four past your closest rivals to tenth position.
Worrying omens of tougher times at Fortress Goodison
Everton's 3-2 win over Swansea took their record at Goodison Park to 10 wins in 11 matches. However, the margins of victory are becoming narrower, which is worrying with Arsenal and both Manchester clubs to come. The lack of depth in Everton's playing staff is causing some players to question the value of qualifying for the Europa League. Sylvain Distin said: "It is completely different to the Champions League in terms of finances. It is a lot of travel and you need a big squad." Leighton Baines has also stressed the need for investment. Given that three of Everton's most important players – Romelu Lukaku, Gerard Deulofeu and Gareth Barry – are on loan, it needs addressing quickly.
The road ahead is long and hard for Poyet's men
The journey from Sunderland to Norwich is one of the most awkward in the Premier League.
What would lengthen the trip back to Wearside was not just the realisation that Gus Poyet's side had blown another game against relegation rivals – they have seven points from 12 games against clubs in the bottom nine. There would also be a churning feeling when contemplating Sunderland's remaining away trips – to Liverpool, Tottenham, Manchester City, Chelsea and Manchester United.
Join our new commenting forum
Join thought-provoking conversations, follow other Independent readers and see their replies