Fulham is a great club for a young player, says excited Frei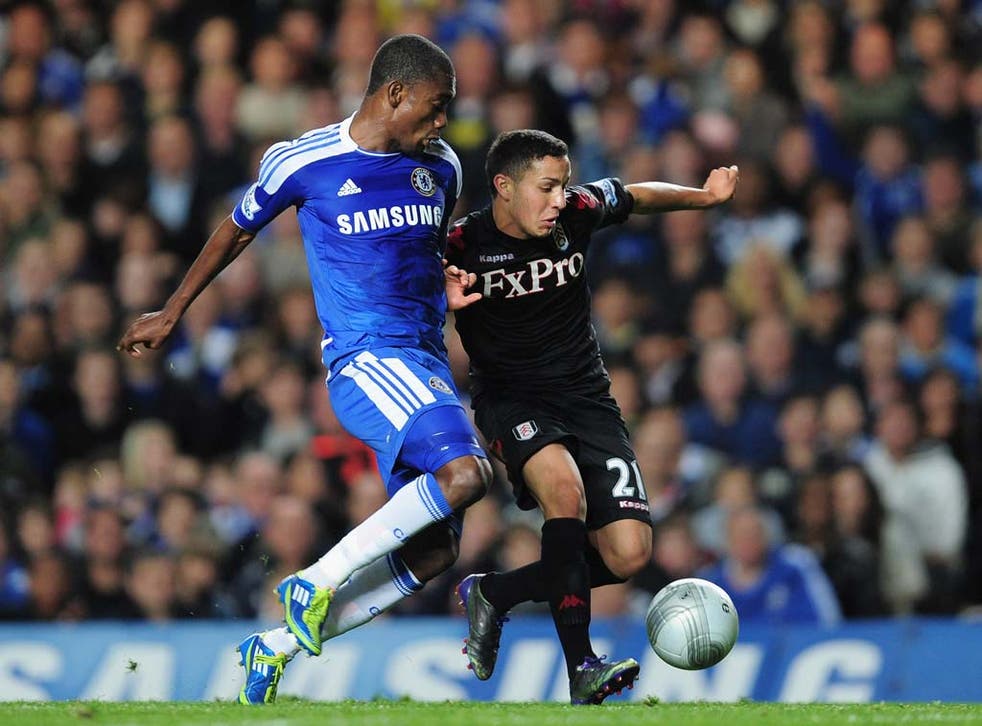 The Fulham midfielder Kerim Frei says the culture at the club is helping to cultivate young talent. The West Londoners have handed several players their first-team debuts this season as they juggle domestic and European commitments.
Frei is among several youth prospects given a taste of first-team football and the 18-year-old was quick to praise the atmosphere created by both players and staff. "Martin Jol is a calm manager," he said. "He knows exactly what he is doing. He gives the younger players an opportunity as well, such as Alex Kacaniklic, who was on the bench against Sunderland.
"He is a really good coach that wants to help players. If you are on the table for food, the younger players sit with [the older ones]. Being with the senior players is a great plus.
"You see in training how they score goals and you are always thinking 'how did they do this?', 'how can I do this well?' I will always talk to them and they help you. They are great boys."
Frei has made six appearances for Fulham this season, having made his debut in the Faroe Islands against minnows NSI Runavik in July. The Feldkirch-born midfielder has mostly appeared as a substitute, but played the full 90 minutes and extra time of Fulham's Carling Cup clash with Chelsea. "It has been quite a good season so far," Frei said.
"I started against Chelsea [and played] for 120 minutes and also the Europa League games as well. My first game was in the Faroe Islands. There were not too many people there but it was still good.
"For a 17-year-old to make his debut was great, although I was more nervous against Chelsea than the other teams. I think for every kid it is a dream to play in the Premier League [against the biggest clubs]. To play against a team like Chelsea, that was special."
Frei is now regularly included in the match-day squad but the Swiss midfielder was unable to join a team bonding night out at the weekend as he was preparing for his driving theory test, but he is hoping to make a telling impact in the first-team soon. "I think I have got a good opportunity to play, even for just five minutes [in the coming weeks]," he said, with Fulham facing eight games in December. "I was on the bench against Tottenham and I think I can get some minutes, even in the Europa League."
Join our new commenting forum
Join thought-provoking conversations, follow other Independent readers and see their replies