GDS technology saves Everton, and us, from argument
The technology has quickly become part of football's furniture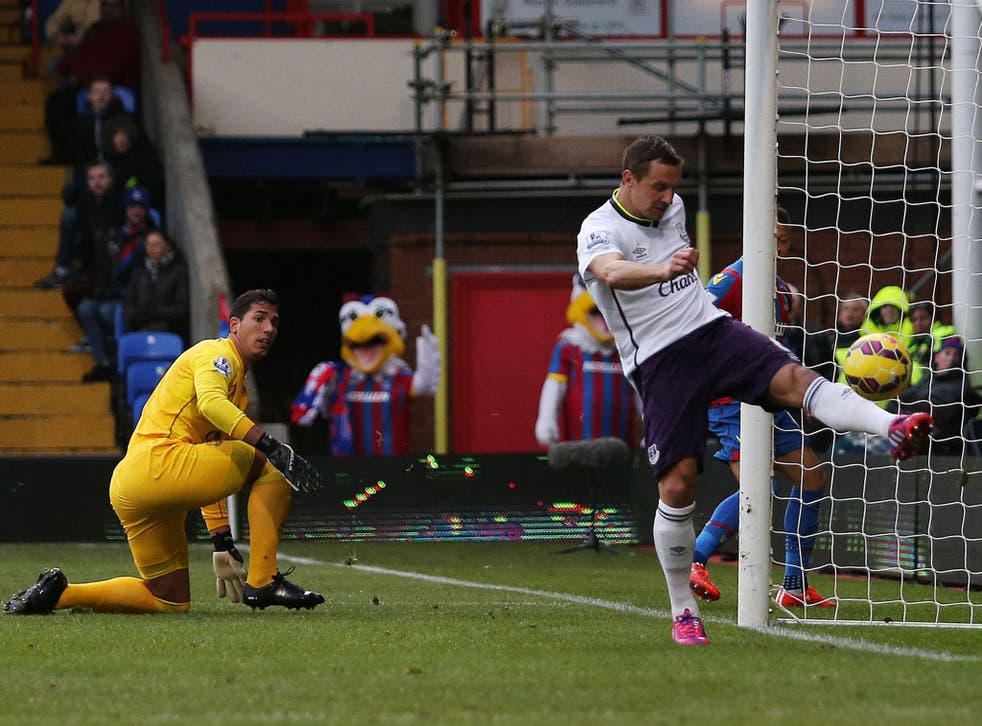 As Dwight Gayle's clever flick over Joel Robles' shoulder began to enter the Everton net Phil Jagielka athletically hooked it clear. Crystal Palace appealed for a goal, Everton played on, and so, after a few seconds, did referee Roger East.
And that was it. Two seasons ago East might well have signalled a goal, and even had he not the arguments would have raged for the rest of the game and beyond. But the Goal Decision System indicated that the whole of the ball had not crossed the line.
It was marginal. Nevertheless, everyone accepted it. "I knew immediately," said Alan Pardew, Palace's manager, "as the linesman told me his watch [which is linked to GDS] had not said 'goal'." Though there were still 85 minutes to go, Palace would go no closer to cancelling out Romelu Lukaku's early opener.
"You want the right result," added Pardew. "If it had been late in the game I think it would've hurt even more. We had plenty of time to try to create a goal after that. It's amazing it took so long to get to goal-line technology, but it's there now and it works."
Roberto Martinez, his Everton counterpart, said: "There are leagues in Europe that do not have this technology. I think we should be pleased we play in a game where those decisions do not become problems any more."
The technology has quickly become part of football's furniture. Saturday's deployment passed without comment until this correspondent asked the managers about it.
This raises the question, why stop at goal-line decisions? The use of video evidence will come. There is too much money at stake for it not to. And referees, like cricket umpires, will support it.
The biggest errors in most matches cannot, however, be eradicated by video because they are made by the players. Palace's worst came in the second minute when John Stones was allowed to pass through their midfield and defence to feed Stephen Naismith, whose cross was pushed into Lukaku's legs by Julian Speroni. And, thanks to GDS and Everton's solid defending, the scoring was done.
Join our new commenting forum
Join thought-provoking conversations, follow other Independent readers and see their replies